1.
Kids are quick, agile, and will frequently outwit you.
2.
Here's a typical Saturday morning:
3.
They will put their head in things, and they will get stuck. This is inevitable.
4.
When they lose something, everyone will have to stop and search until it's found. This is also inevitable.
5.
Having their friends over is a nonstop experimental comedy jam.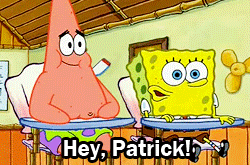 6.
Homework can sometimes be a struggle.
7.
And sometimes, arguments just come down to who wants it more.
8.
They've a small preference for fast food over salad.
9.
Underestimate their appetites at your peril...
10.
...and overestimate their ability to keep down all that food at your peril.
11.
That moment when siblings figure out that if they join forces, they can create even more mischief:
12.
They have an unhealthy obsession with mud.
13.
And they will inevitably try to ride the dog. Just be prepared for it.
14.
But ultimately, the finest parenting doesn't come from a textbook...
15.
...it comes from the heart!
There are no shows for grown-ups available on the Sky Kids app. It's full to the brim with over 4,000 episodes of your kids' favourites like Scooby-Doo, Octonauts, Peppa Pig, Adventure Time, and more – all available on demand.
It's also jam-packed with a wide range of channels, from Cartoon Network and Nickelodeon to CBeebies and Disney.
Find out more about the Sky Kids app at www.sky.com/kids or download on a compatible tablet from iOS or Android app stores today.