On the last night of New York Fashion Week, the Brooklyn Museum set the scene for VERGE — the largest queer fashion event of NYFW.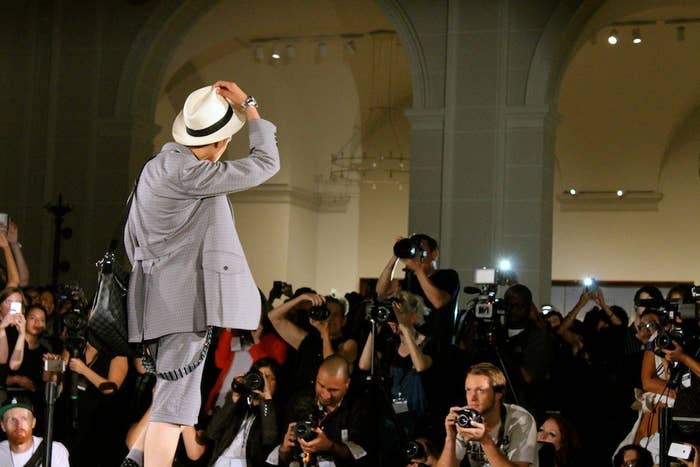 As expected, the models that walked the runway were handsome...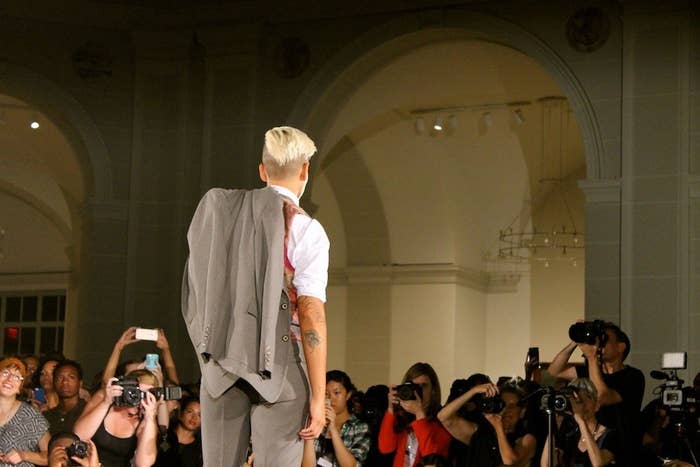 ... and everything in between:
It was a show where not all the models were six-foot-something:
Where sometimes you had major shoe envy...
It was an event where you could get your makeup done in the presence of actual artwork...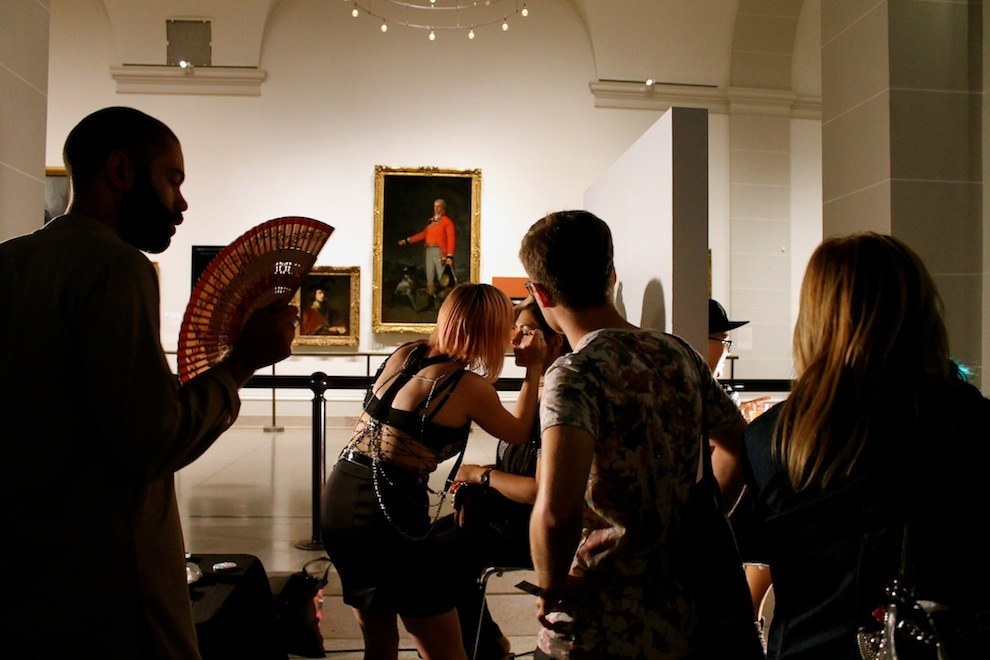 ... or get a little haiku to take home.
A night to ask... wait, what the heck does this all mean?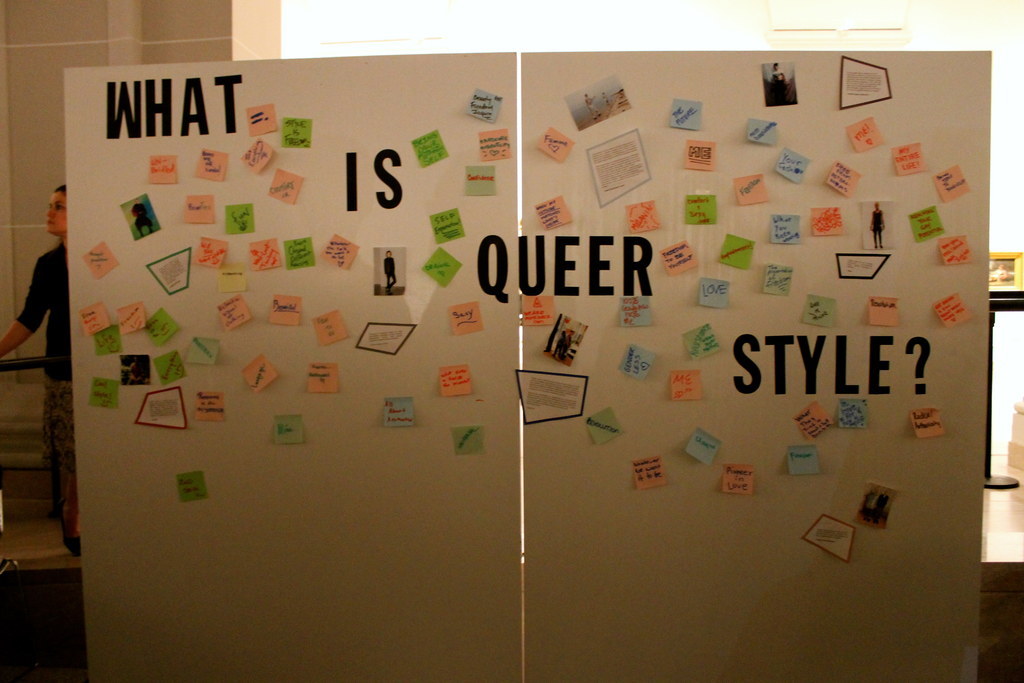 A night to snag a quick selfie behind stage...
A night to attend and be ~ feeling yourself ~ for dressing exactly how you want:
A night to don your best bowtie:
(Seriously, so many bowties)
It was a night to ~swoon~:
A night to snag a photo with model Elliott Sailors looking perfect in a tux:
Or witness her looking perfect alongside model Harmony Boucher:
A night to make a statement:
But mostly, a night to oggle a bunch of gorgeous humans — on and off the runway.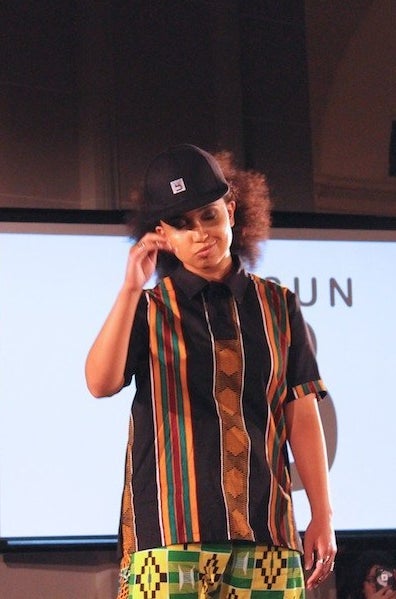 *Takes notes, heads out to go shopping*