This "Star Wars" Fan Got Oscar Isaac To (Literally) Sign Off On A FinnPoe Endgame
"Fully endorsed" via a signature on a poster, anyway.
Madeline, a 16-year-old from New York, recently went straight to the top to get an endorsement for her favorite Star Wars ship — FinnPoe. That is, she went straight to actor Isaac Oscar himself.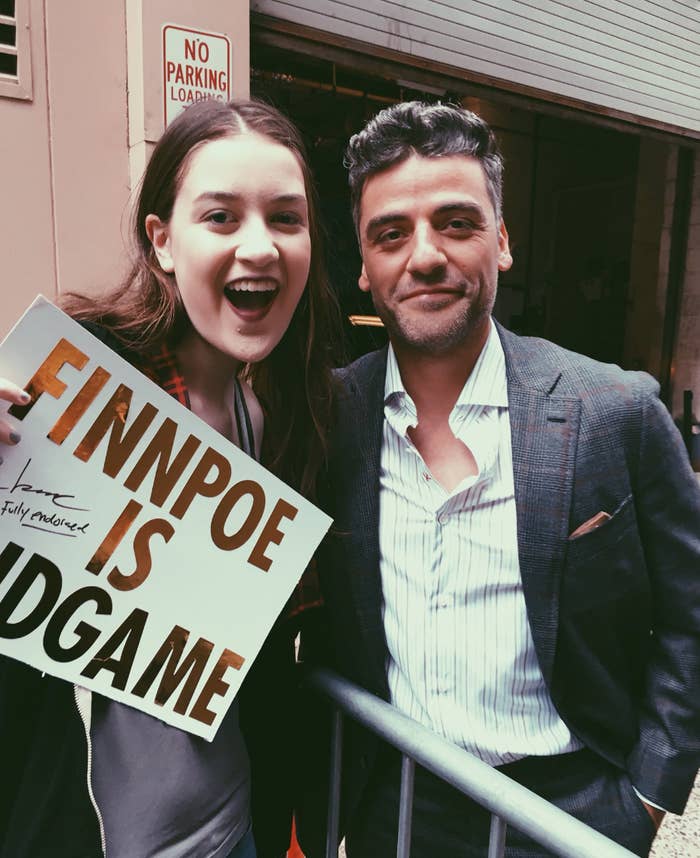 Then she got him to, quite literally, sign off on her poster that read "FinnPoe is endgame." The actor autographed the sign and added that it was "fully endorsed."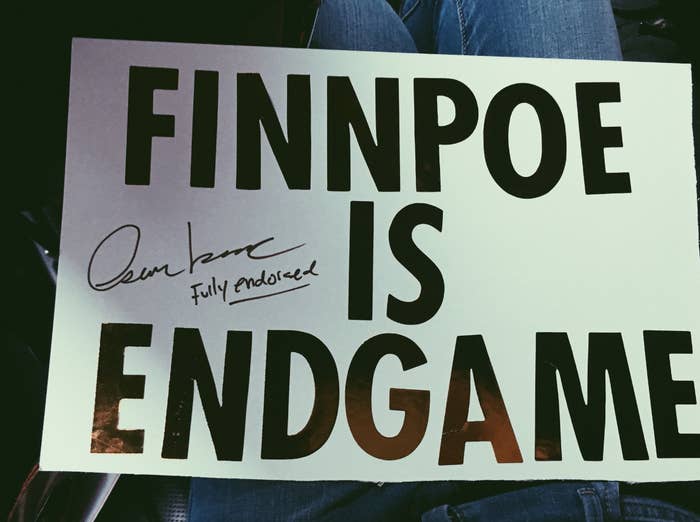 In case you haven't seen or aren't familiar with the latest Star Wars films, John Boyega's Finn and Oscar Isaac's Poe Dameron have become a favorite "couple" among fans.
And the actors themselves have even discussed their characters' undeniable onscreen chemistry.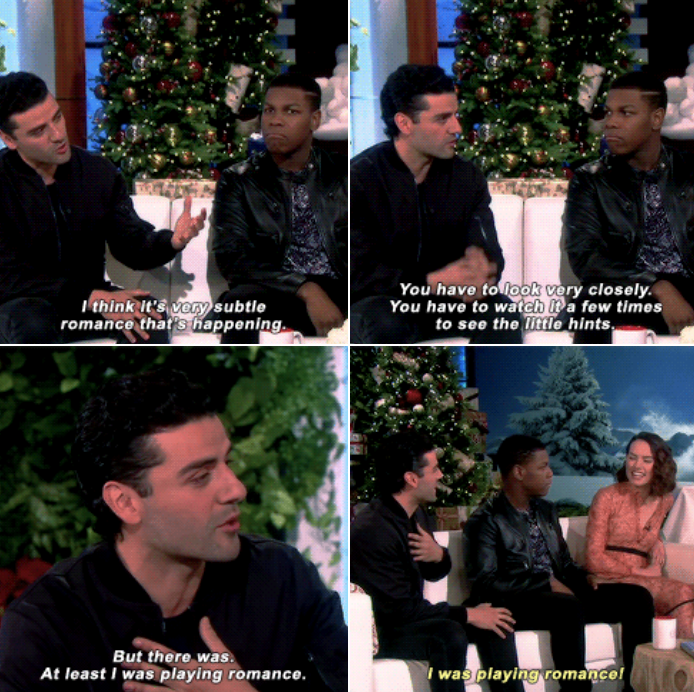 She shared the images via Twitter, announcing that she had indeed truly "peaked."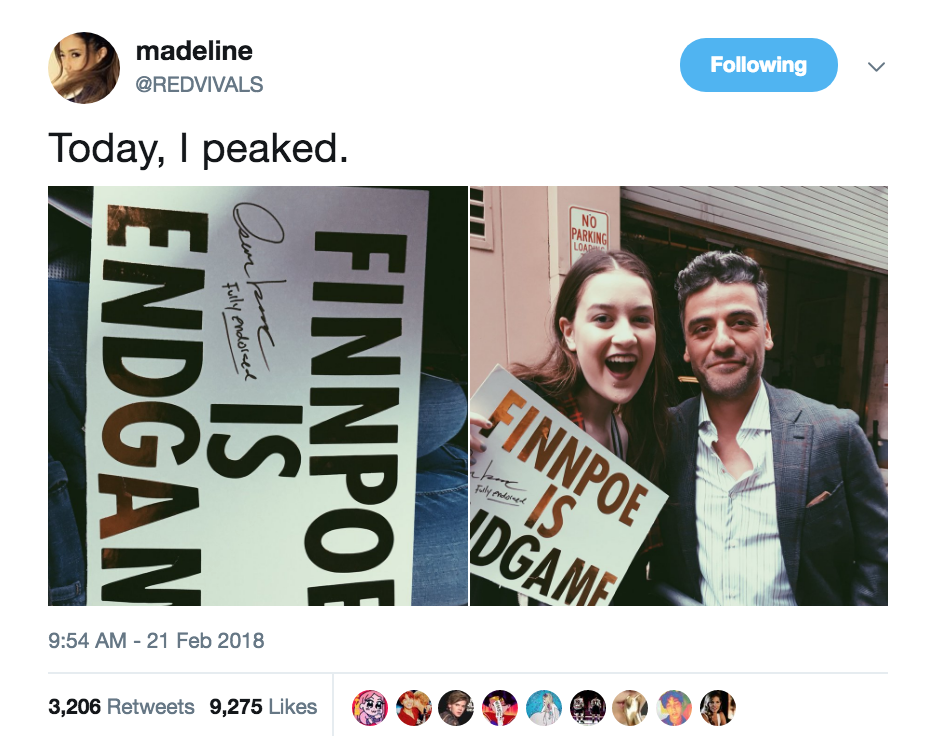 Fans couldn't believe that she got the actor to give his approval of the FinnPoe ship in person — and in ink.
Madeline said the passionate reaction online has meant a lot to her.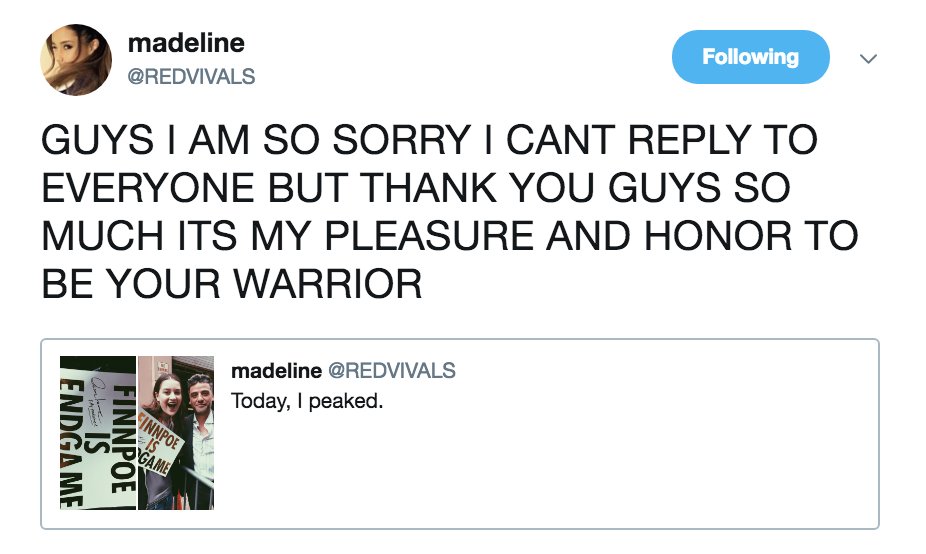 "Finn flirts with Rey in the first movie quite a bit. I'm bisexual, and it would mean a great deal to me to see a bisexual character portrayed onscreen."
BuzzFeed News has reached out to Oscar Isaac's rep for comment.