In response to the controversy caused by Michael Sam's affectionate draft day celebration with his boyfriend this weekend, a "kiss in" on Facebook and Twitter has begun.
Journalist Michelangelo Signorile published a call-to-action today, urging people to change their profile pictures to same-sex couples kissing.
I hereby launch the Great Facebook Kiss-In, urging everyone -- whether gay, straight or bi -- to change their profile pics to two women kissing or two men kissing. Maybe it's you and your husband or wife, or your partner or sweetheart, or you and a friend. Maybe it's your dad and your dad, or your mom and your mom. Maybe it's two other people you just like a lot or think are hot. Your favorite celebrities, whatever. [...] Just change your profile pic to a kissing same-sex couple, and urge others to do the same.
"Gay people need to be kissing more in public. There simply needs to be more queer smooching to desensitize the world," Signorile argues.
And then, slowly, the kisses started to come in.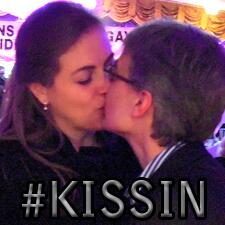 Elton John creepin' kisses.
Snap-back kisses.
Kitty kisses.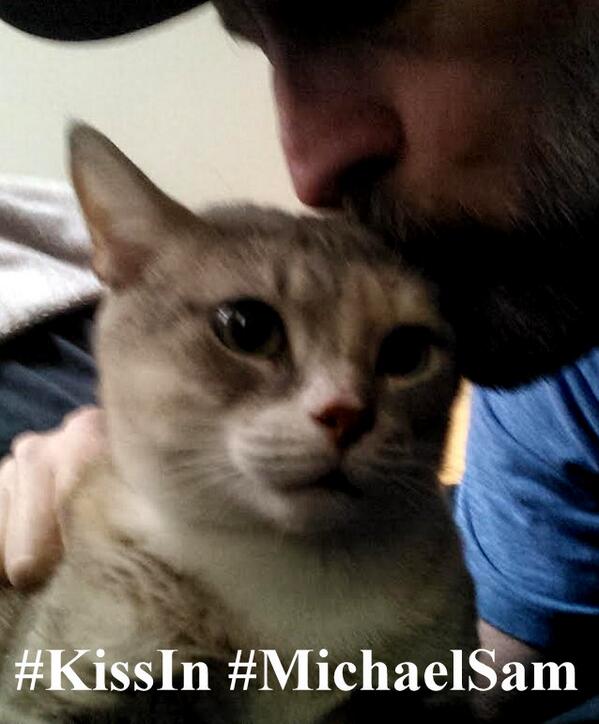 Mormon Church kisses.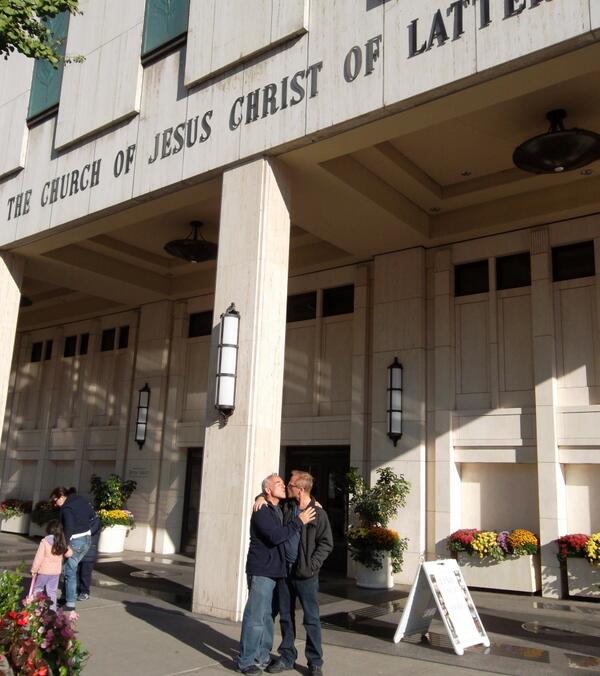 Anniversary kisses.
Mountain-top kisses.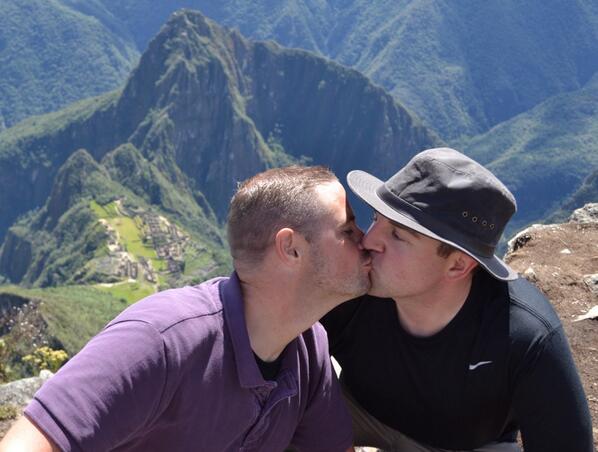 Kisses in front of other kisses.
Read the full "Kiss-In" announcement here.