Founder Vanessa Newman hopes the line will empower masculine-of-center pregnant people. "There's so much power in owning your identity, especially when how you identify may not be widely accepted or catered to in society," she told BuzzFeed News.
"So many people fight every day to be comfortable in their own skin. And for those who may not fit in the hyper feminine box that is maternity wear, the idea of carrying a child and having their body go through so many extreme changes and not having the clothing to help retain their identity can be scary, if not traumatic," said the 20-year-old, pictured below with her sister and mother.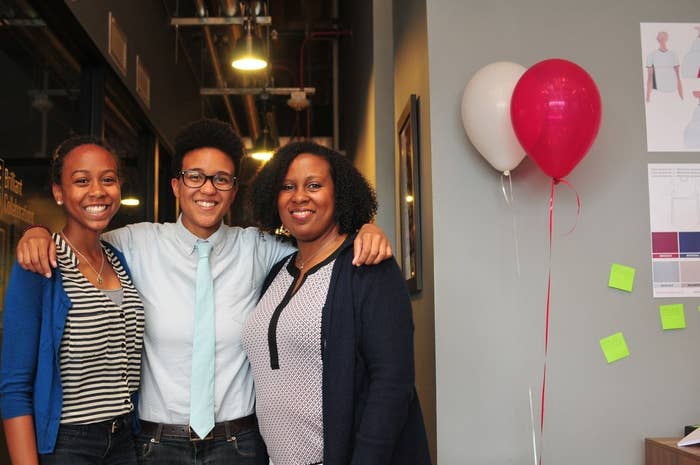 Newman appears in the video, alongside several other families, sharing what makes motherhood so special.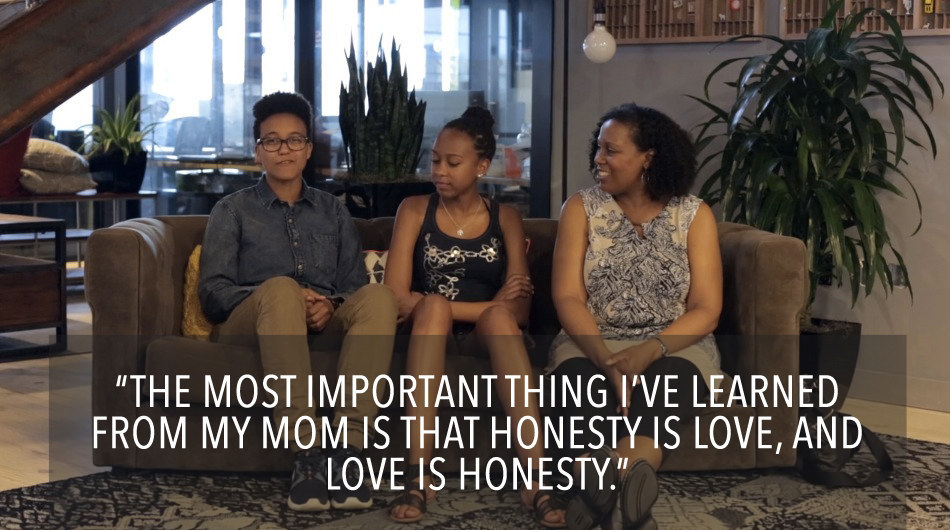 Vanessa launched the website in early December but barely told a soul. She said by the end of that month they already had over 100K visits to the page.
"The page views, the likes on Facebook, even the press, has mostly been spread through word of mouth alone, is so powerful and validating. It's great to know how many people want this, and how many people we'll be able to serve by putting our clothing out there," she added.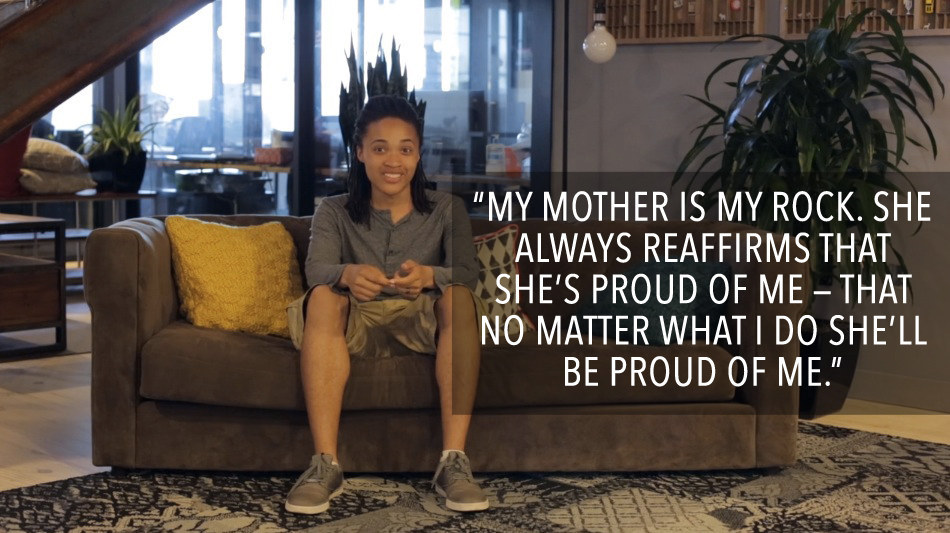 The idea for the all-inclusive line came from Newman's own experiences realizing she wanted to be a mother one day.
"Once I realized that was possible and something that I wanted, I also realized that so many industries-- including the maternity industry-- didn't cater to LGBT individuals or families, especially if those who identify as masculine or genderqueer," she explained.
"Everyone deserves to feel comfortable. Everyone deserves to feel happy being themselves. Everyone deserves to feel like they aren't the only one out here," said Newman.
This Mother's Day, Newman hopes all the parents out there feel comfortable to feel "beautiful or handsome or anywhere in between."