In an emotional exclusive outtake clip from HBO's upcoming documentary film The Trans List, premiering Dec. 5, Laverne Cox opens up about her experiences navigating the world as a transgender woman of color.
Courtesy HBO
"I'm really at a point where I'm tired of talking about another transgender person being murdered," Cox begins in the clip. "It's the clearest example of how trans lives are treated as if they don't matter."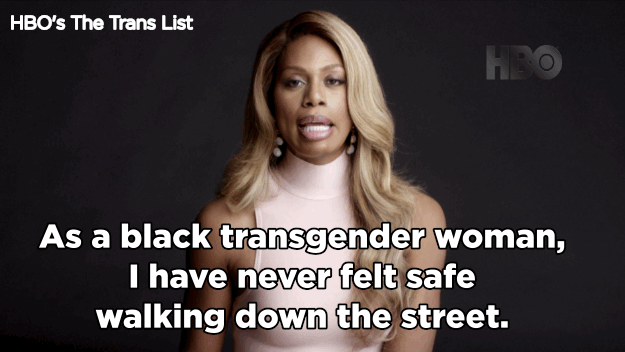 She goes on to describe how, even to this day, she experiences moments that bring her back to being bullied as a child.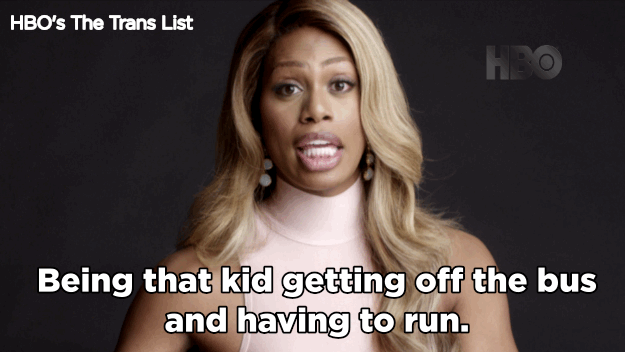 Cox hopes that someday violence against trans women won't have to be discussed — because it simply won't exist.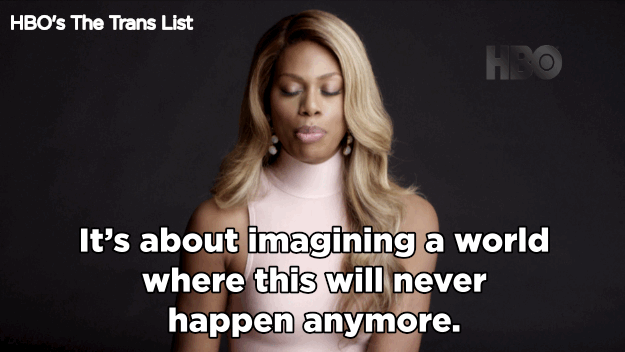 The Trans List features a series of intimate interviews from 11 people within the trans community — all conducted by activist and author Janet Mock.