Babe Didrikson has been described as "the most talented athlete, male or female, ever developed in our country," yet many people have never heard of her. Don't worry! Emily Deschanel and Comedy Central's Drunk History is about to give you a quick rundown.
The short is narrated by the very drunk Karey Dornetto who writes for Portlandia and South Park among other shows. Dornetto explains that Babe was an extremely talented golfer, but at the time there were no opportunities for women in the sport.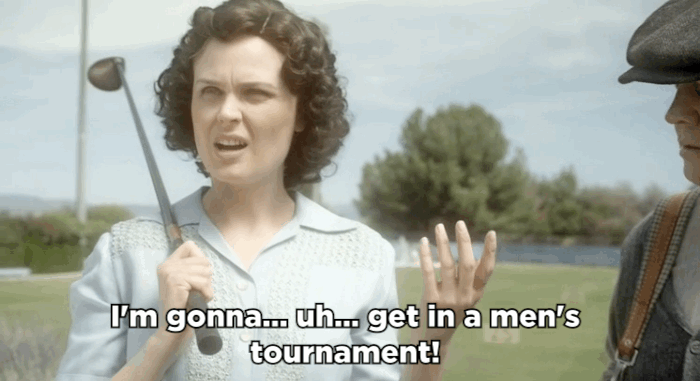 Babe competed in the 1939 Men's PGA Open, like a badass. Some people were ~ pissed ~ about it. "Babe doesn't give a [bleep]." Although she was married at the time, Babe started a closeted relationship with fellow golfer Betty Dodd.
Dodd pushes her to start a women's professional league. Of course, Babe totally does it. Babe went on to dominate the LPGA, setting many records and winning tournaments. Even more badass? Before she turned her attention to golf, she won three medals for track and field from the 1932 Los Angeles Olympics.
And before her track and field fame? She dominated her High School basketball team and reached All-American stsatus. Needless to say, Babe was a force to be reckoned with.
Go on, get your drunk lady history on: