If you go on your iPhone and attempt to ask Siri about gender, you're not going to get a straight answer:
In iOS 7, Apple gave users the option to choose between a "male" or "female" voice for Siri.
BUT that doesn't mean Siri is going to bend to your gender expectations.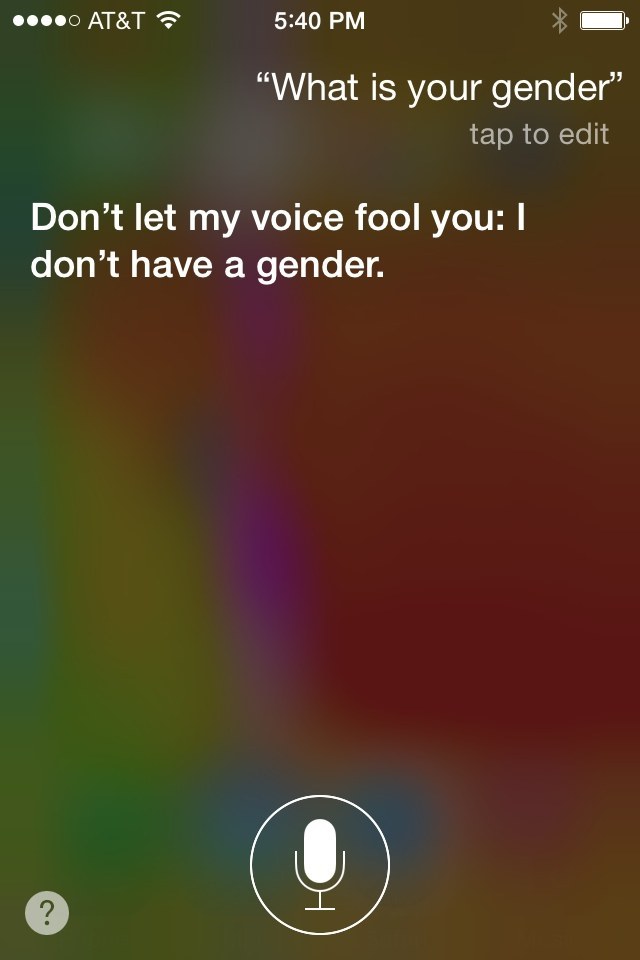 OK Siri, we see you.