A gay couple were allegedly assaulted by four men on Sunday afternoon, just outside Madison Square Garden in New York City.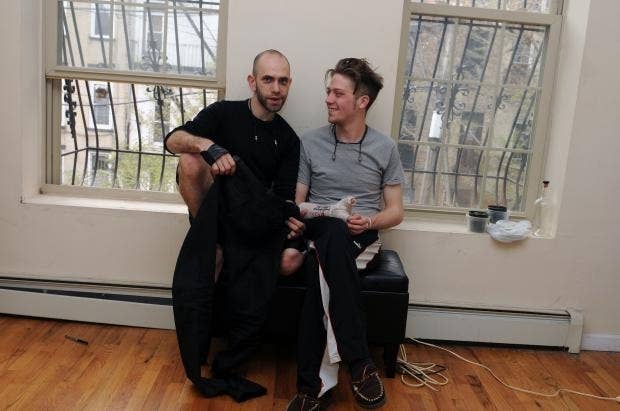 DNAInfo's Matthew Katz reports:
According to police, as the Indiana Pacers played the Knicks on Sunday the couple was assaulted by four men on Eighth Avenue, between West 34th and West 35th streets about 5 p.m..

"They called us f----ts," said Porto, a clothing designer. "They made fun of my jeans — I made the jeans myself, for that day." When Porto turned around and asked why they were shouting at him, the group of men knocked the pair to the ground and began to violently kick and punch them, he said. "Fists started flying. I was on the ground, and the only thing I could do, I reached out and grabbed someone's hair," Porto said.

The men fled before police could arrive, and a detective told the pair that there were so many people in the area wearing Knicks jerseys, it would be hard to identify their attackers, Porto said.
Today Nick Porto posted this image to his Facebook page: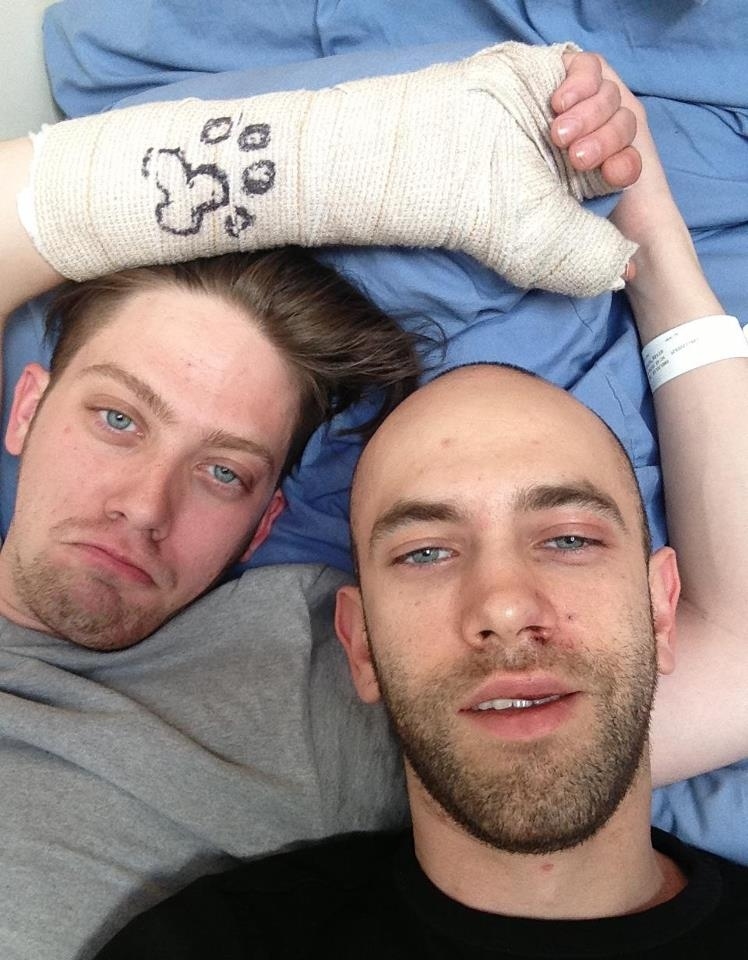 He also added this personal message:
My name is Nick. My partner Kevin and I got jumped yesterday in broad daylight in midtown. A group of men wearing Knicks jerseys just got out of the game at Madison Square Garden. We were verbally accosted by two of them, and as I tried to talk things through I got shoved. It was then that I realized we were surrounded. They broke my nose and his wrist, and broke several hundreds of dollars worth of personal property. All the while, they called us fags and told us to not bother fighting. This event happened just outside [McDonalds] where they were caught on tape and several by-standers had their cameras out taking video. Despite this, police have informed us that they couldn't promise anything as there were a ton of fans in the city at that moment.

I'm hoping that maybe there is a chance we can help find the group of guys that did this. This is just proof that the fight for equality is far from over. we live in Brooklyn, and are always careful, looking over our shoulders walking at night. This happened in Midtown, during the day, with a ton of people around, just across the street from the New Yorker. When are we safe?
The NYPD released surveillance photos of one suspect early Tuesday morning: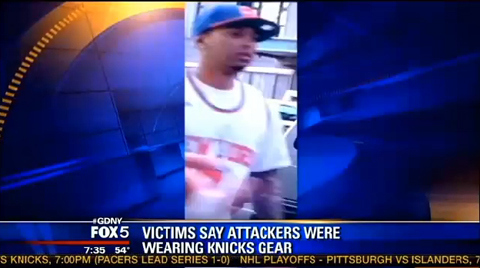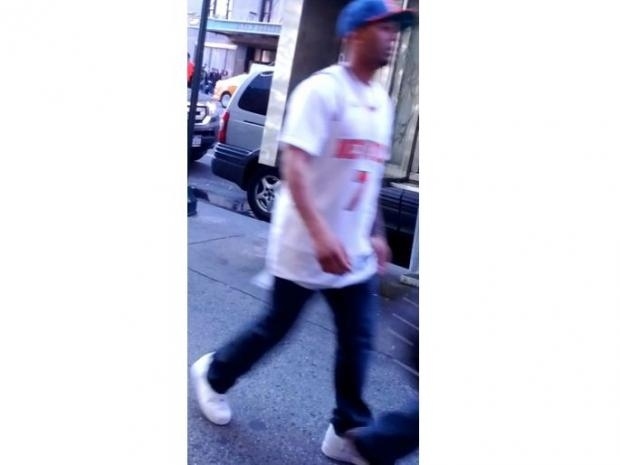 Update — May 9th, 11:05 a.m.: The NYPD released new footage of several individuals of interest regarding the incident.
dnainfo.com