This picture, taken at a presentation by the Electronic Frontier Foundation, has gone viral on Twitter in the wake of emergency legislation being pushed through parliament.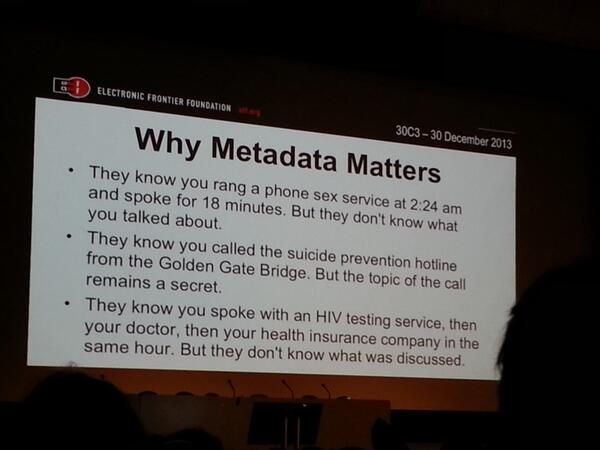 Metadata is often dismissed by politicians because it doesn't include the content of a phone call or email, only basic details such as when the conversation took place and who it involved. But this picture demonstrates why it is important.
It comes as the government rushes through an emergency bill to force mobile phone companies and internet providers to record the metadata of citizens' communications.
The draft legislation was introduced yesterday with cross-party support and MPs are expected to pass the bill on Tuesday.