Union Boss Accused Of Sexism For Jibe At Pro-Brexit Tory Priti Patel
"Priti Patel, surely a contradiction in her name," GMB general secretary Tim Roache said at the union's annual conference on Monday.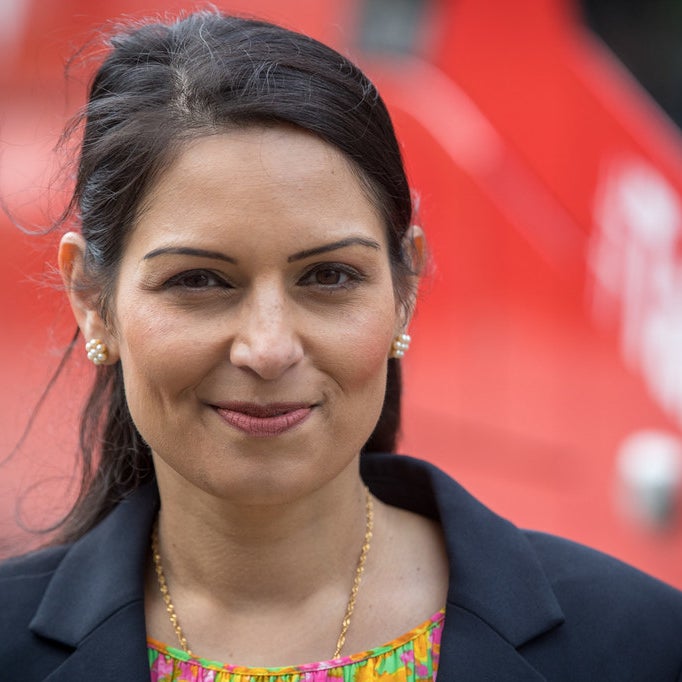 The leader of one of Britain's largest trade unions has been accused of racism and sexism over comments he made about Conservative minister and leading Vote Leave campaigner Priti Patel.

Speaking at the GMB union's annual conference on Monday, Roache, who backs the Remain campaign, said: "Priti Patel, surely a contradiction in her name."
Roache, who took over as general secretary of Britain's third-largest union this year, used most of his speech to talk about the importance of the EU to workers' rights, but his jibe at Patel provoked immediate criticism.
On Twitter, the Vote Leave campaign called on the Remain campaign to explain the remark.
Britain Stronger in Europe, the official Remain campaign, distanced itself from Roache's remark. "Comments like this have no place in this debate," said a spokesperson.
Conservative MP James Cleverly, who is backing the campaign for the UK to leave the European Union, was also critical. "Sexist, racist, blind or all three?" he asked on Twitter.

He posted a follow-up tweet including an image of Patel.
Former government lawyer Carl Gardner said the "stupid, sexist, unpleasant" comments would not persuade voters to back the Remain camp.
But Roache later defended the comment, denying it was sexist.
A spokesperson for Roache also insisted that Roache's words had been taken out of context, adding that it was "a joke about policies, absolutely not gender – policies that hurt the people (and women) I'm elected to represent".

The comments come just a week after a cross-party group of MPs launched a campaign to tackle online abuse.
The latest polls, published on Monday by ICM and YouGov, put the Leave side ahead by 4-5%, just three weeks before the UK's referendum on its membership of the EU.
The union boss gave a series of interviews last week in advance of the GMB union's conference, stressing the importance of the EU.

Roache is a key backer of Labour leader Jeremy Corbyn. The GMB general secretary told BuzzFeed News last week that Labour MPs who did not fully back Corbyn should "go and do something else".