UK Government Approves Air Strikes Against ISIS In Iraq
There are suggestions the government could launch air strikes as early as tonight.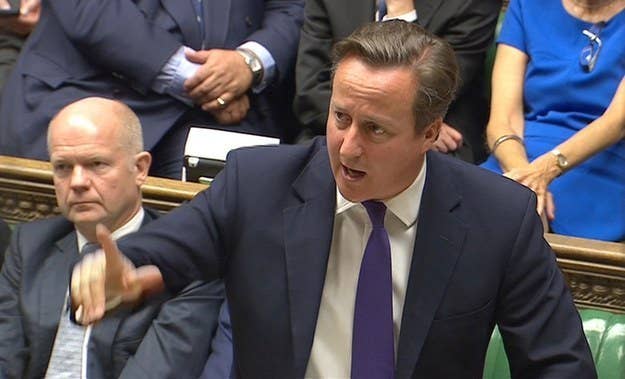 The UK government today paved the way for military action against the militant Islamic State of Iraq and Syria (ISIS) group as MPs approved its motion to launch air strikes in Iraq, with 524 voting in favour and 43 voting against. This gives the government permission to send six RAF Tornado aircrafts to undertake attacks on specific targets in Iraq.
Politicians voted on whether to join a coalition that includes the US and five Arab countries after a lengthy debate in the House of Commons over the implications of military intervention.
During the debate, the prime minister argued there would be no legal barrier if the government wished to extend the mission to Syria. But some MPs said the Commons should vote again if any intervention was to take place outside the Iraqi border.
Cameron said: "ISIL [i.e. ISIS] needs to be destroyed in Syria as well as Iraq. We support the action that the US and five Arab states have taken in Syria.
"I don't believe there is a legal barrier, because I think the legal advice is clear that – were we to act or others to act – there is a legal basis. But it is true to say that the Syrian situation is more complicated than the Iraqi situation. It is more complicated because of the presence of the brutal dictator Assad, it is more complicated because of the state of the civil war."
MPs were recalled to parliament on Friday to vote on the motion after the Iraqi government requested support against ISIS, a move which paved the way for military action that would comply with international law.
It is believed Cameron only launched the motion once he had gained cross-party support from the leaders of the opposition Labour and Liberal Democrat parties.