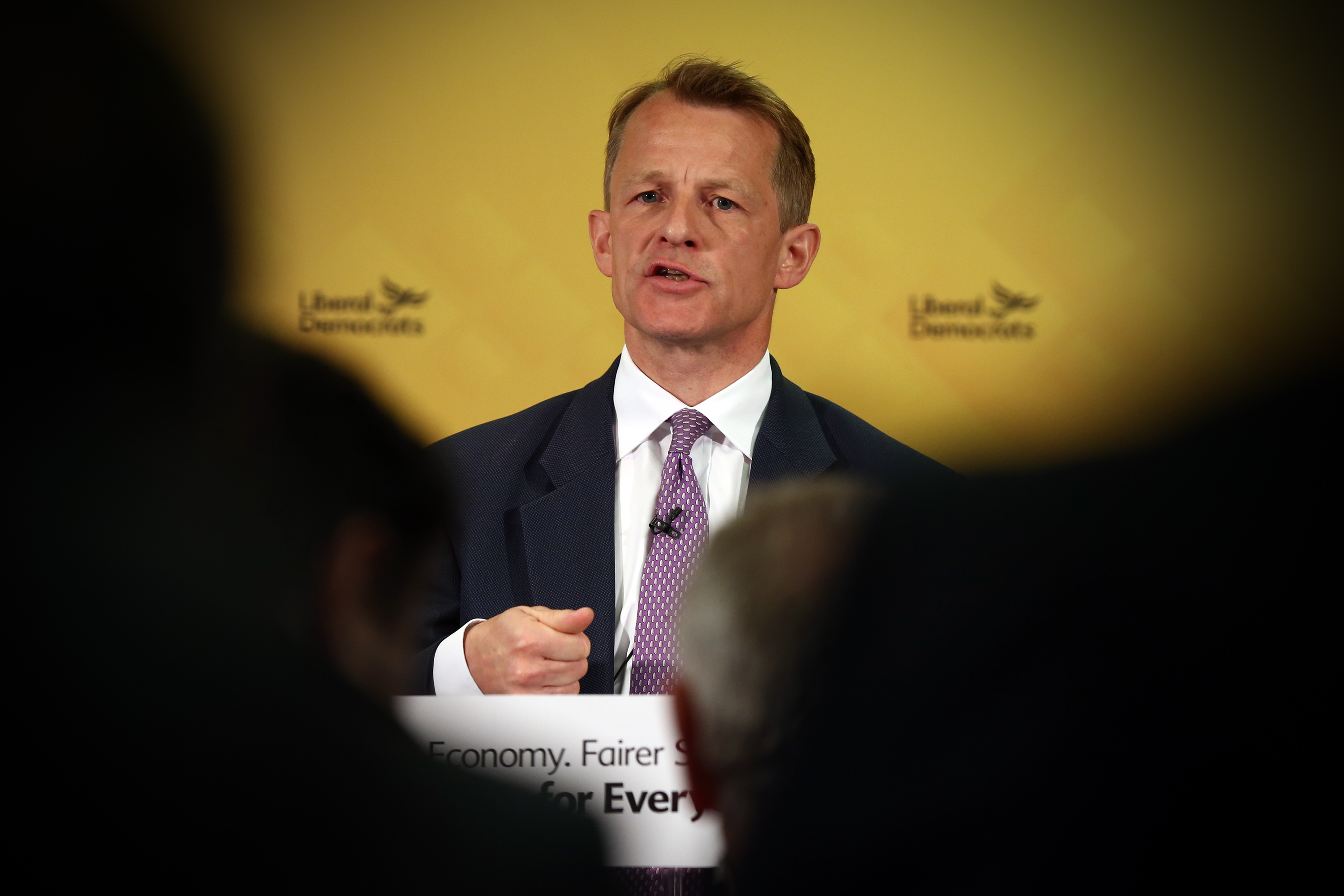 The government is facing calls from Labour to respond to accusations that Downing Street put pressure on an NHS boss to downplay the scale of the funding crisis facing the service.

The move comes after David Laws, a former Liberal Democrat minister, claimed the chief executive of NHS England, Simon Stevens, was "leaned on" by the Conservatives and No. 10 to dramatically reduce recommendations of the amount of money the NHS required.
Stevens published a report in August 2014 that said the NHS needed £16 billion extra per year by 2020. Laws told the BBC's Andrew Marr Show that Stevens was then "strong-armed" to reduce this number.
In an extraordinary series of claims, Laws said: "The problem seems to be that when he took that figure to the Conservatives and No. 10 they said, 'You must be kidding, there's no way the chancellor and the prime minister will sign up to that figure. You'd better get that figure down if you want us to take this seriously. You'd better increase the efficiency savings' – and he did that and therefore reduced the demand to £8 billion.
"We now therefore as a consequence have the NHS needing to make in this parliament three times the rate of efficiency savings that it's made over the last 20, 30 years.
"I think that is undeliverable and I think those assumptions need to be urgently reviewed, otherwise we'll see the standards of the NHS gradually decline."
In 2015 the Conservatives then pledged to provide an extra £8 billion for the NHS in the party's manifesto.
Laws first made the claims in the Mail on Sunday, which is serialising his book on the 2010-15 coalition government.
Now Labour's shadow health secretary, Heidi Alexander, has called on the prime minister and chancellor to respond. "These are damning revelations which, if true, suggest David Cameron and George Osborne refused to give the NHS the extra money it needs and instead put pressure on independent officials to massage the figures," she said.
"The NHS is facing the biggest financial crisis in a generation. However, rather than being straight with the public, it appears Number 10 strong-armed the NHS chief executive and demanded hospitals were signed up to efficiency savings that would put patient care at risk.
"The idea that the NHS can save £22 billion over the next four years is pure fantasy land."
In a statement, a spokesperson for NHS England pointed to its report and said: "The NHS Five Year Forward View clearly and independently said the NHS would need in the range of £8-21 billion in real terms annual growth by 2020-21. We stand by this and were not leaned on."
A spokesperson for Downing Street refused to comment on the claims.