Ed MIliband's interview with Russell Brand has just been released in full:
It is as much about Russell Brand as about Ed Miliband.
Armed with a stopwatch, BuzzFeed News calculated that Brand spent 8 minutes and 16 seconds talking during the 16 minute video.
Although at some points they are just talking over each other.
The video starts off with Brand explaining that people don't vote because they think there are unelected people dictating what politicians do from behind the scenes.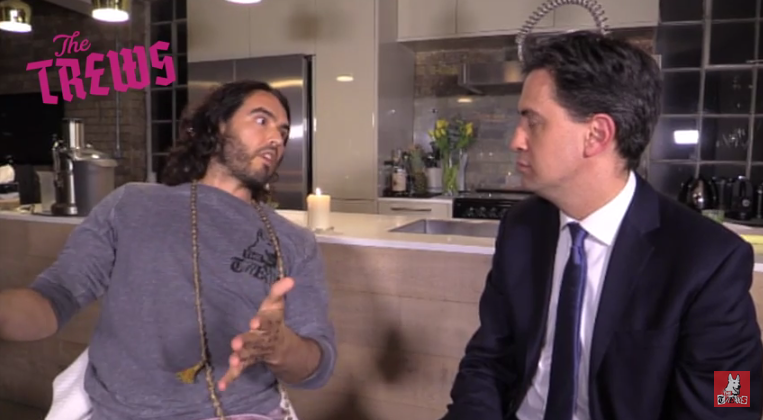 And when Brand told Miliband that people think politics doesn't make a difference, Miliband said that view is, "just like wrong."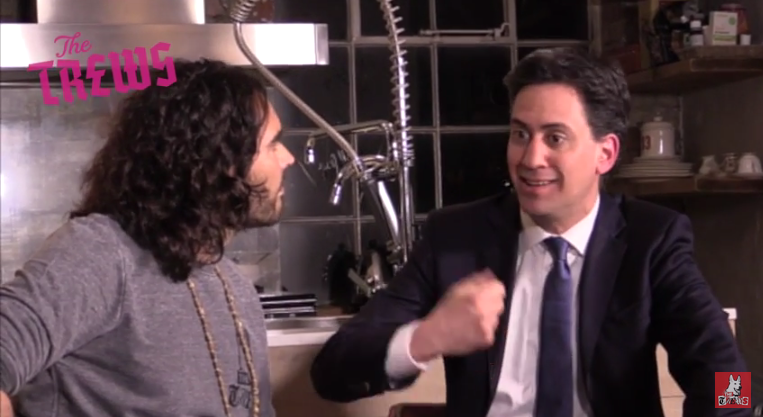 But there were some odd and humorous parts of the video. Like the fact it was filmed in a kitchen.
Or that Brand oddly had a massive bottle of water to hand.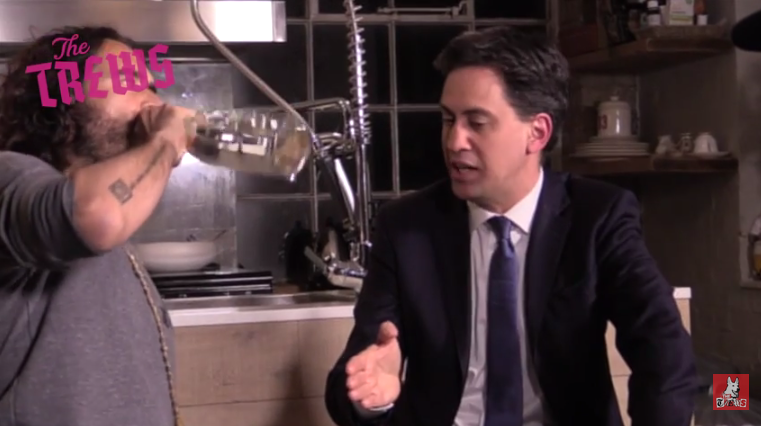 Some noticed that Miliband's gesture game was pretty strong.
Here it is again in slow-motion.