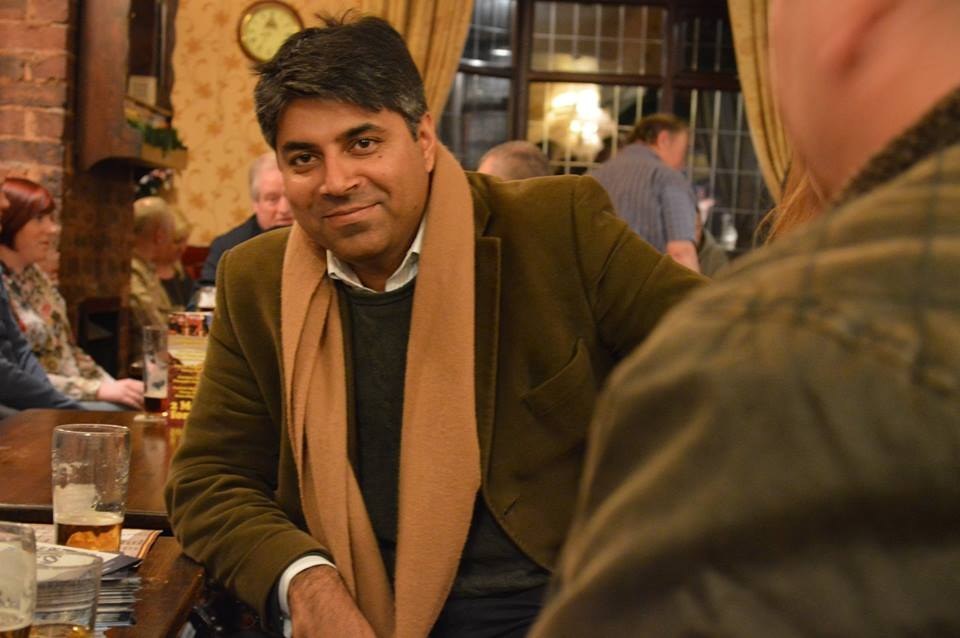 The Conservative prospective parliamentary candidate for Dudley North, Afzal Amin, has resigned after it was claimed that he planned to pay members of the English Defence League (EDL) to campaign on his behalf.
Amin, previously seen as a bright spark within the Tory party, was recorded by the Mail on Sunday allegedly conspiring with members of the far-right protest group.
As well as asking if they would speak to local residents about his army credentials and vote for him, Amin was accused of suggesting that the EDL organise a protest against the extension of a mosque within the area a week before polling day.
Amin would then step in to halt the protests and appear as a calm mediator, it was claimed.
Amin had previously denied all the accusations and said he would offer a "robust defence" of his actions at a meeting of the local Conservative party association on Tuesday night.
His resignation means that the party will have to begin a search for a new prospective parliamentary candidate for the marginal constituency.
Labour MP Ian Austin is the current MP in Dudley North, although polls suggest there will be a tight race in the constituency between UKIP and the Labour party.
In 2010, Labour won the constituency by a majority of only 649 votes.
A spokesperson for the Conservatives said: "Afzal Amin is resigning as Conservative candidate for Dudley North with immediate effect.
"Conservative chairman Grant Shapps has welcomed Mr Amin's decision and thanked him for his work in the past."