The Liberal Democrats have launched an online game that mocks David Cameron for trying to avoid taking part in TV debates with other parties.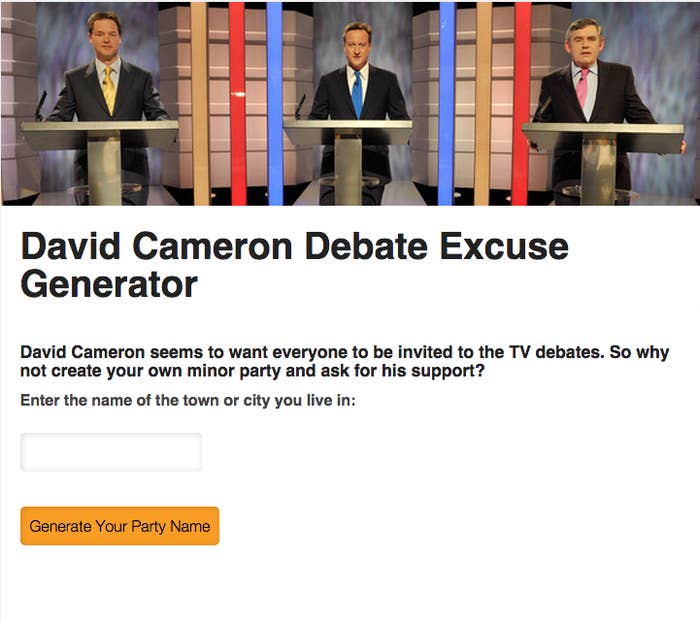 The tool creates excuses for Cameron by suggesting new minor parties for him to insist be included.

Users are requested to put in the name of a town and they're given the name of a party.

And then, obviously, they're given an easy way of spamming the prime minister.

And people are having some fun with it.
Although one person did use the Lib Dems' own tool to mock the party.
A Lib Dem spokesperson said: "Cameron has run out of excuses."
"He now needs the British people to invent new political parties to help him wriggle out of the TV debates. You could call it the Big Society in action."
The tool is no doubt inspired by the prime minister's refusal to take part in TV debates unless more minor parties were involved.
He previously refused to take part in the debates unless the Greens were also involved.
When broadcasters last week released revised proposals, which would see seven party leaders sharing the platform, Cameron insisted that other parties in Northern Ireland should also be included.
The TV debates took place for the first time in 2010, with millions of viewers tuning in, and broadcasters are hoping to replicate that success in April, when the debates will take place.