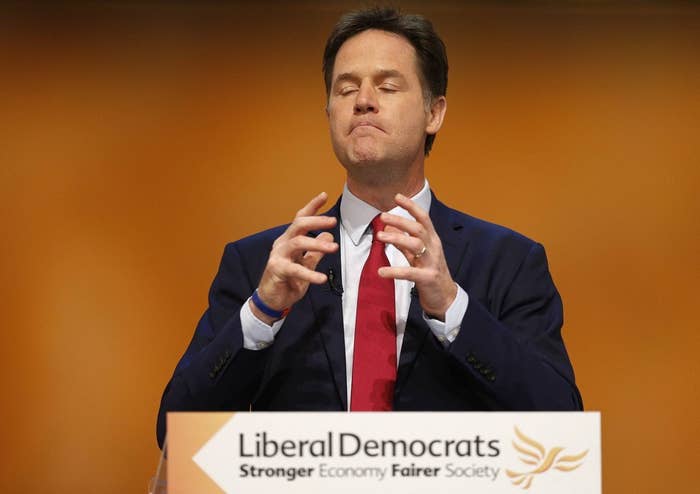 Three Liberal Democrat ministers, including the party leader, could find themselves out of office at the general elections if students work together to kick them out.
Deputy prime minister Nick Clegg, justice minister Simon Hughes, and climate secretary Ed Davey are all at risk, as is the Conservative education secretary Nicky Morgan.
There are 12 constituencies where students could next year swing the vote away from the coalition parties and towards Labour, according to research published by the Higher Education Policy Institute. This is because of the large student population in these areas.
Support for the Lib Dems has traditionally been high among students but dropped "dramatically" after the government voted to triple tuition fees to £9,000 a year, said Stephen Fisher, a political scientist at Trinity College, Oxford.
Before the 2010 election, the Lib Dems pledged to vote against tuition fees.
"If [the fall in the Lib Dem student vote] maintained to next year's general election, the Liberal Democrats are likely to do noticeably worse in constituencies with large numbers of student voters," Fisher said.
The three graphs below shows the collapse in the student vote for the Lib Dems since 2005.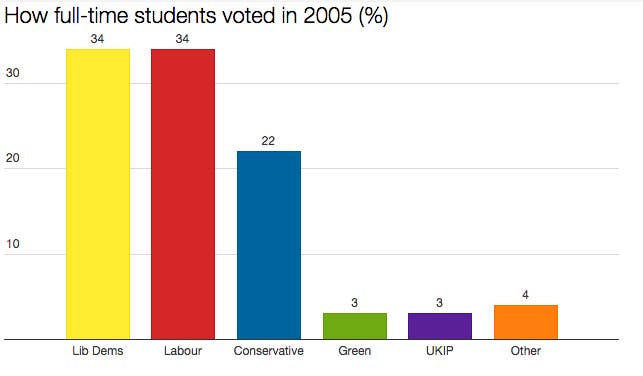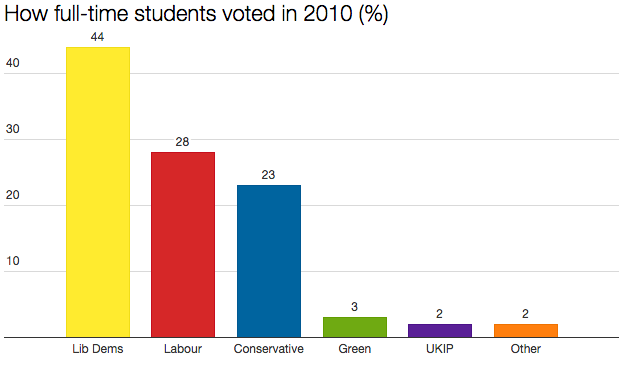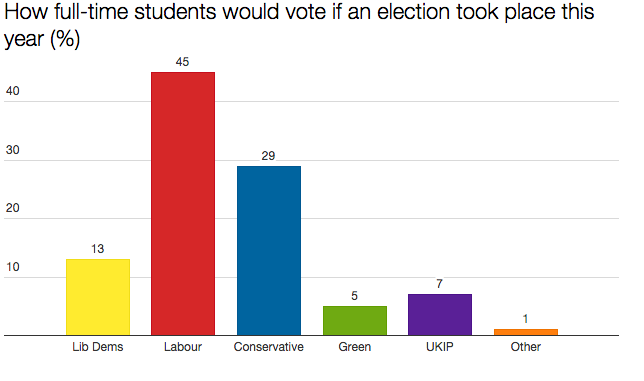 Morgan's seat in Loughborough is also under threat from Labour.
But students would only swing the votes in these areas if enough were registered to vote. According to the National Union of Students, 73% of students are signed up to the electoral register.
Internet surveys carried out by the British Election Study suggest that university students are eight percentage points more likely to vote than other 18–24 year-olds.
The NUS is planning to release a tool on its website to tell students how effective their vote will be in both their home and university constituencies.