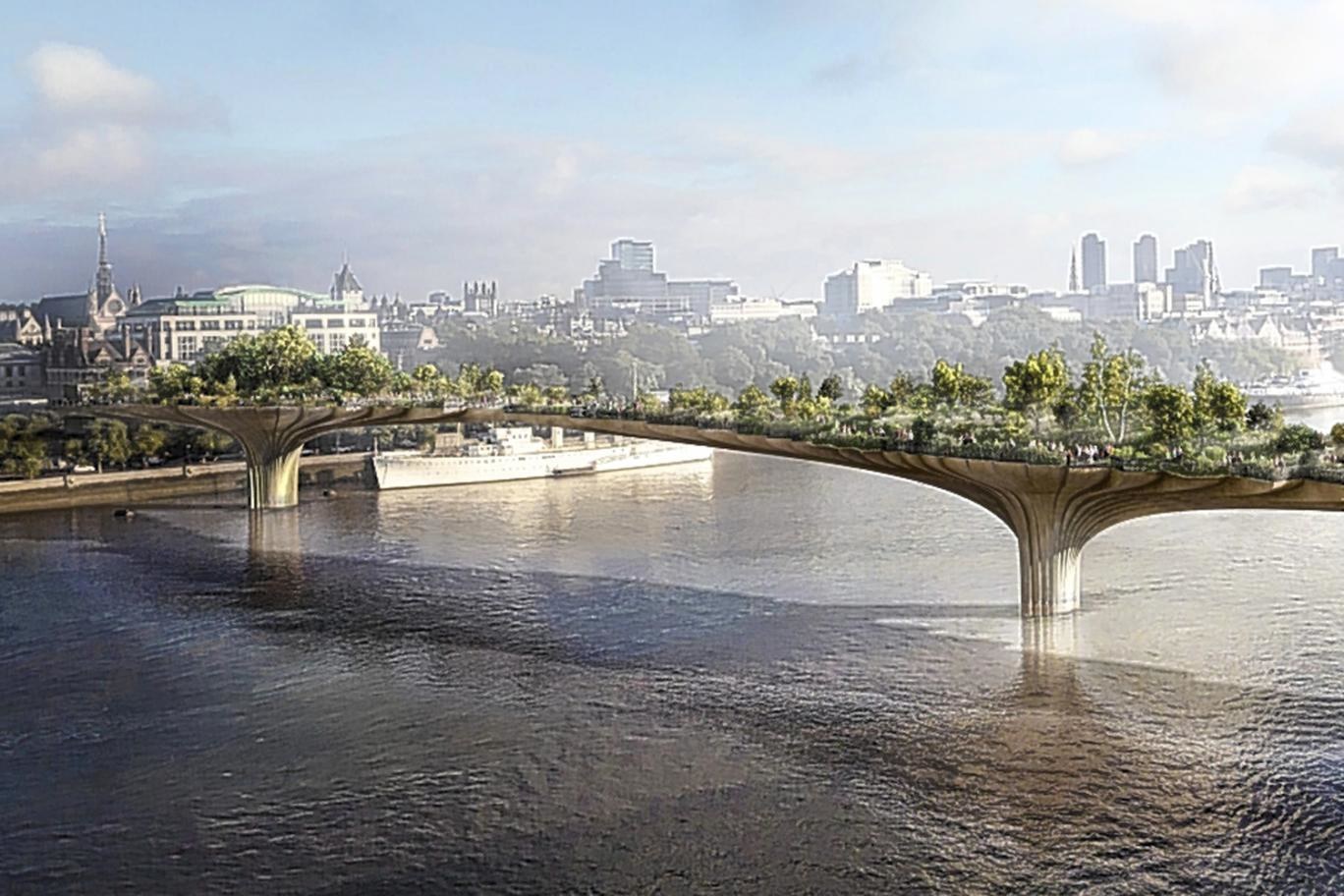 London's new mayor, Sadiq Khan, has given his backing to the controversial Garden Bridge project but said he has some concerns that need to be addressed.
For example, Khan said that issues about the accessibility of the bridge would need to be looked at.
In particular, the London mayor said he's keen to ensure the bridge isn't fully closed for the proposed 12 days a year, currently set aside for private fundraising events.
Khan also said he wants children to be involved in planting and maintenance on the bridge and the project should work closely with parks across London.

The future of the £175 million project was subject to a great deal of speculation as it was unclear whether Khan would back the scheme – which will allow Londoners and tourists to walk from Westminster to Lambeth through the public park – when he came into office.
In a statement released on Wednesday, Khan took a swipe at his predecessor Boris Johnson and said the project "clearly fell short" of expectations of transparency.

"The Garden Bridge could rival New York's High Line," Khan said, "but it must be a genuinely public and open space for all Londoners, rather than a closed and private space."
Johnson was previously criticised for appearing to favour the scheme ahead of the official procurement and planning processes.

A Transport for London (TfL) briefing paper written before a competition to design the bridge had begun in 2012, released under freedom of information legislation, said that Johnson was "extremely supportive of the need for additional footbridges across the Thames and is keen for TfL to support this proposal".
Khan said the emergence of the document was "another worrying revelation about the bidding process".
In his statement on Wednesday, the new mayor said: "I am determined to run the most open and transparent administration London has ever seen. I will let the sunshine in, which is why we are today publishing the previously undisclosed full business plan for the Garden Bridge alongside a list of its funders."

City Hall published a list of funding for the project, which includes £40 million of taxpayers' money. Khan told LBC Radio that he didn't want any more public money to be spent on the bridge.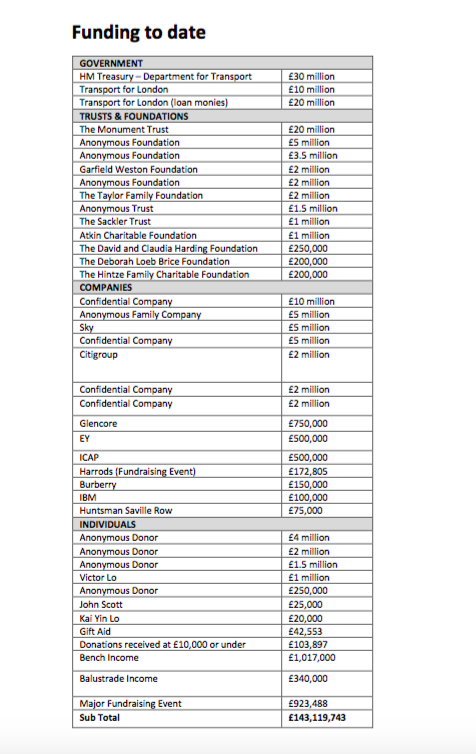 About £143 million has been raised for the project so far, which leaves £32 million still to raise.
A spokesperson for the Garden Bridge Trust said: "We welcome the Mayor's support and look forward to working with him and his team to make the beautiful Garden Bridge happen and deliver its many benefits to millions of Londoners and visitors to the city.
"We share the mayor's desire to have the bridge open to everyone for as long as possible. Balancing this and the need to raise the required private funds to operate the bridge is important. We also share the mayor's desire to involve young people."
Looks like there are no comments yet.
Be the first to comment!