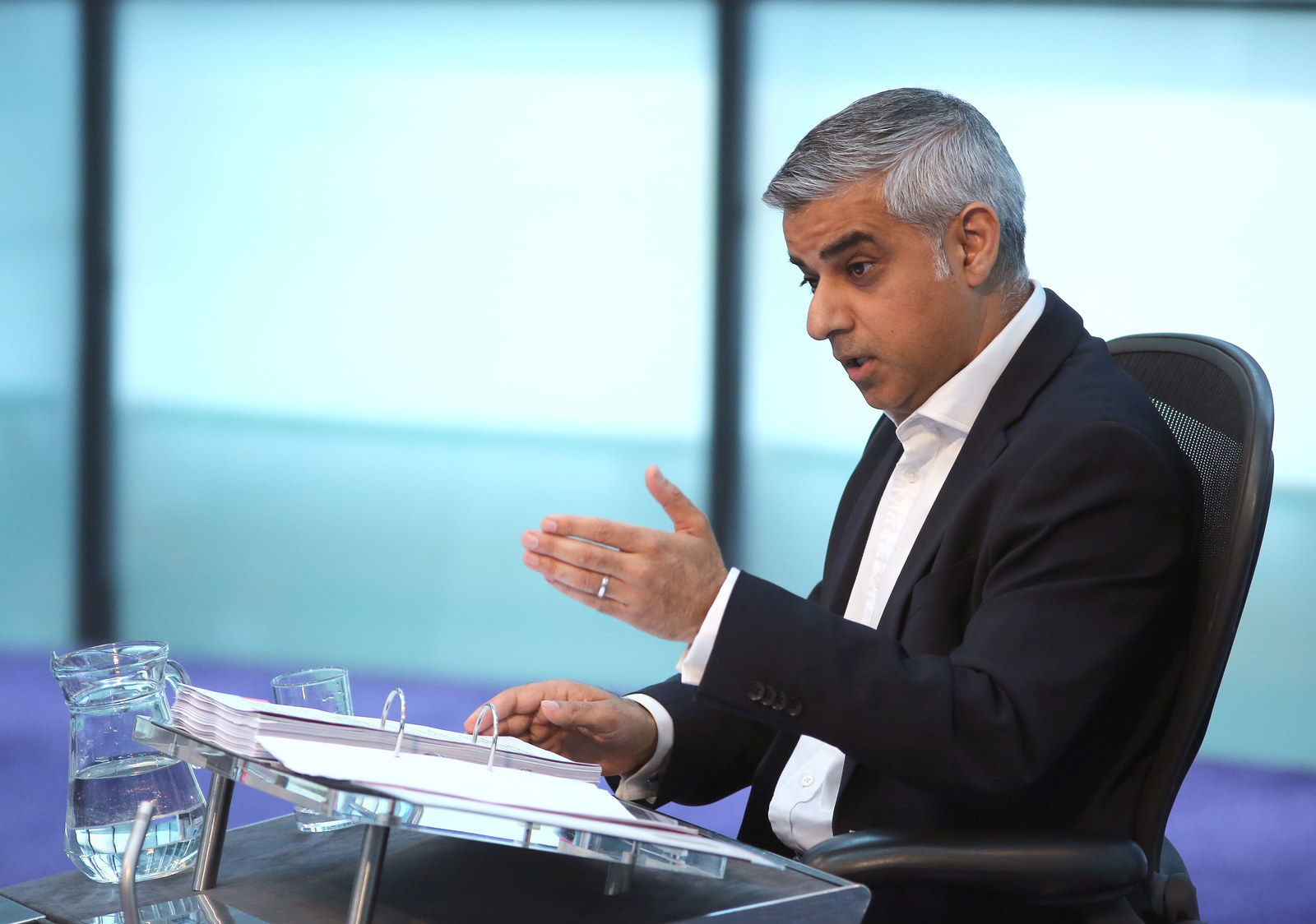 Sadiq Khan has been accused of breaking a key election pledge to freeze travel fares after he admitted on Wednesday that many Londoners would see rising costs to their travel.
During his successful campaign to be London mayor, Khan pledged: "Londoners won't pay a penny more for their travel in 2020 than they do today."
But he has now clarified the promise just over a month into the role, indicating that the freeze would only be applicable to single and pay-as-you-go fares.
Although 11 million people per month are expected to benefit from the freeze, it will not extend to daily or weekly travelcards, monthly travelcards, or contactless payments, which affect half a million people per day.
The announcement was blamed on the fact that some of those journeys would involve areas outside Transport for London's network.
"My promise to freeze Transport for London fares is there but obviously I can't make the government do what I am doing," Khan said. He said if he were to freeze fares outside the TfL network too, there would be a substantial cost to the organisation's budget.
Khan's pledge to freeze fares was a key promise during the mayoral campaign. At the time, TfL chief Mike Brown said this could cost up to £1.9 billion. This has now been revised to £640 million, which will be made through efficiency savings, according to a statement published by City Hall.
Responding to the London mayor's announcement, Lib Dem assembly member Caroline Pidgeon said: "I think you have broken your fares promise today."
Gareth Bacon, leader of the London Tories, said: "Just four weeks after the election the mayor's flagship policy has been thrown out of the window.
"By raising travelcard prices by inflation and breaking his biggest promise he is turning his back on those who showed faith in him.
Looks like there are no comments yet.
Be the first to comment!