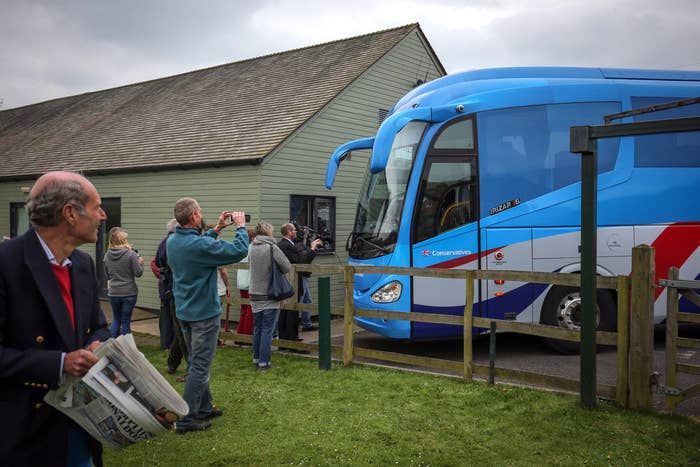 The Electoral Commission, the Crown Prosecution Service, and police forces are holding talks next week to discuss claims that the Conservative party overspent at last year's election.

In February the Electoral Commission revealed that it was launching an investigation into the party's spending. But on Thursday, the independent body said it was recommending prosecutors and police forces consider extending the time limit in which they can bring forward criminal prosecutions.
This is because under the current rules, the ability to bring forward prosecutions ends on 7 May, one year after any offence was committed.
"The police and the CPS both have the power to apply to the courts to extend the time limit on bringing criminal prosecutions for electoral offences to allow for full investigations to take place," said Bob Posner, the director of party and election finance and legal counsel at the Electoral Commission. "We have requested that they consider doing this."
Two months ago, the Electoral Commission launched an investigation into whether the Conservative party overspent at the last general election and at three by-elections in 2014.
Police are now investigating claims that 29 Tory candidates benefited by the so-called battle bus.
This came after a Channel 4 News investigation into the party's spending last year. The Conservative party initially claimed that it had fully registered all spending as part of it's national spending returns.
But police forces have launched their own investigations after they received complaints that spending returns related to the battle bus should be filed under local returns.
Last week, the Channel 4 News revealed that the party failed to declare at least £38,201 in hotel bills relating to the battle bus campaign. The prime minister said this was an "administrative error".
There are now at least 15 police forces investigating the claims, according to The Mirror. "These claims are being taken very seriously," a source in the West Midlands police force told the newspaper.