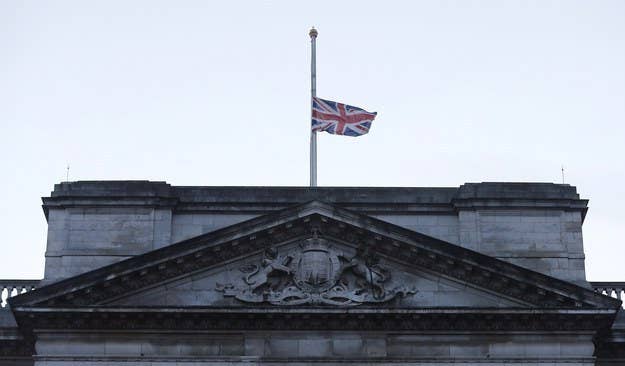 The prime minister and Prince Charles are set to spark more anger after announcing they will today fly to Saudi Arabia to pay their respects to the late King Abdullah, 90, who died on Thursday.
The government was heavily criticised yesterday by human rights campaigners, politicians and voters after taking the decision to fly flags on all government buildings at half-mast.
A spokesman for Westminster Abbey said it would have been "noticeably aggressive" if it had not flown the flag at half-mast . The Saudi Arabian embassy in the UK continued to fly their mask at full mast, as the country's custom is not to take part in official mourning.
The critics including human rights activists said that praising Abdullah as a reformer when his government carried out public beheadings, lashing of journalists, and arresting women attempting to drive ignored the human rights issues in the country.
Only last week, a woman was publicly beheaded after being convicted of sexual abuse and the murder of her step-daughter.
Kate Allen, director of Amnesty International UK, said: "No one is flying flags for the scores of people Saudi Arabia executes each year after unfair trials, and we should focus on the human rights reality in Saudi Arabia not the emblems of diplomacy."
The Queen, now the world's oldest leader following the death of Abdullah, has written to Abdullah's half-brother and new monarch Salman to say Abdullah "will be long remembered by all who work for peace and understanding between nations and between faiths."
Critics, including Sky News presenter Kay Burley, pointed at the lack of gender equality in Saudi Arabia.
And the assistant editor of The Mirror said Cameron was "selling his self-respect... for oil."
A number of politicians this morning tweeted their displeasure at the gesture to fly the flags at half-mast:
President Obama has also drawn criticism after taking the decision to cut short a trip to India to go to Saudi Arabia, only weeks after not attending a unity march in France after terror attacks left over a dozen dead.