A creative agency opened a pop-up tattoo shop in London on Wednesday to get people interested in the EU referendum in the final 24 hours before polls open.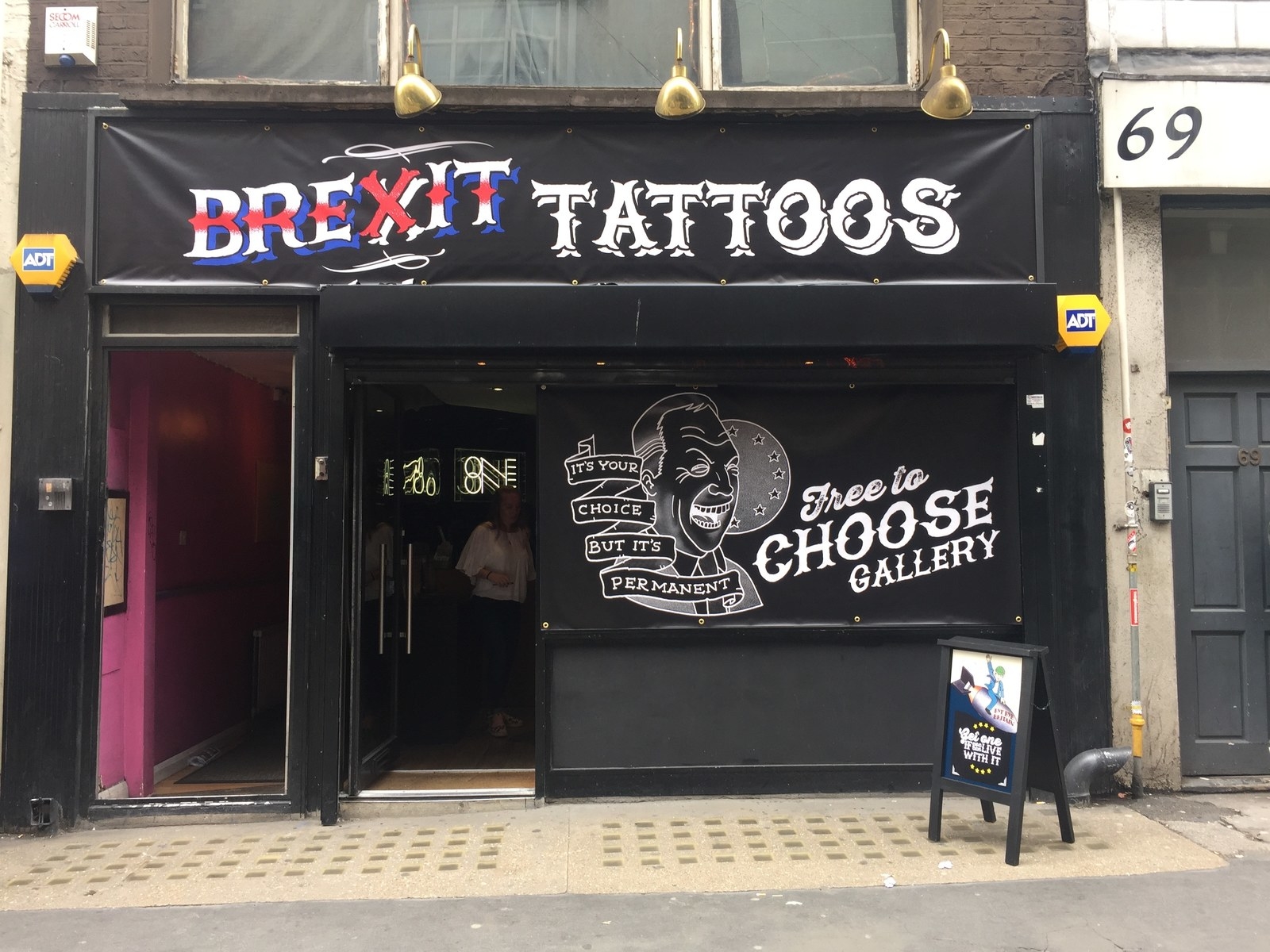 Anyone walking by the shop in Berwick Street, central London, was able to choose from one of these designs and get a free tattoo.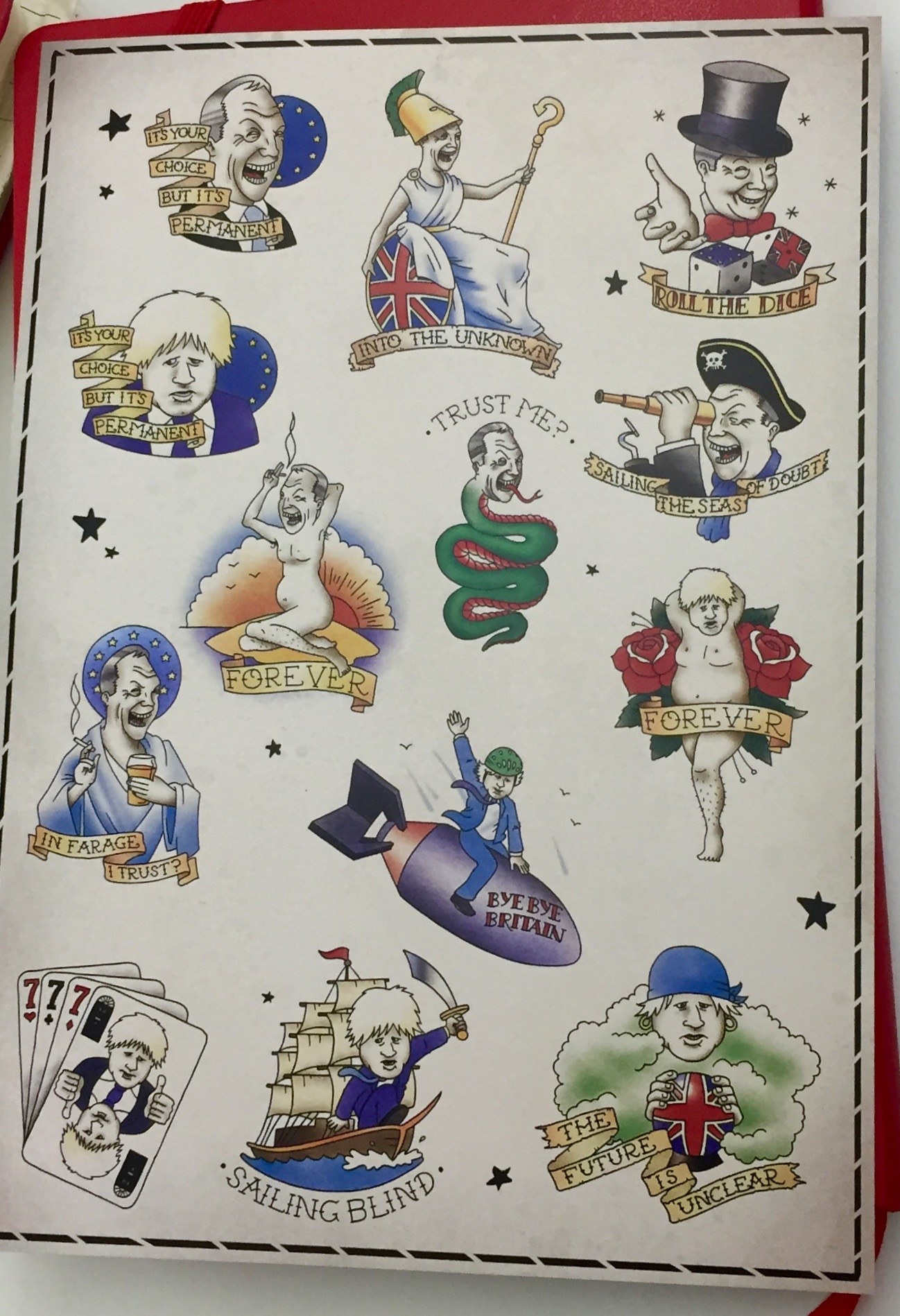 Saatchi & Saatchi was tasked by pro-EU campaign group We Are Europe to find a way to engage young people and they thought offering tattoos could make a meaningful point about the gravity of the decision voters face on Thursday.
Their message was clear, as staff shouted at passers-by: "Free Brexit tattoo! We're highlighting the permanence of the decision tomorrow."
A woman pushing a pram stopped and discussed the various designs. "I like this one the most," a staff member said, recommending a design of a naked Boris Johnson on a bed of roses, his genitals covered by a sign reading "Forever".
Pointing to his lower back, he said: "I'd get it right here. The perfect tramp stamp."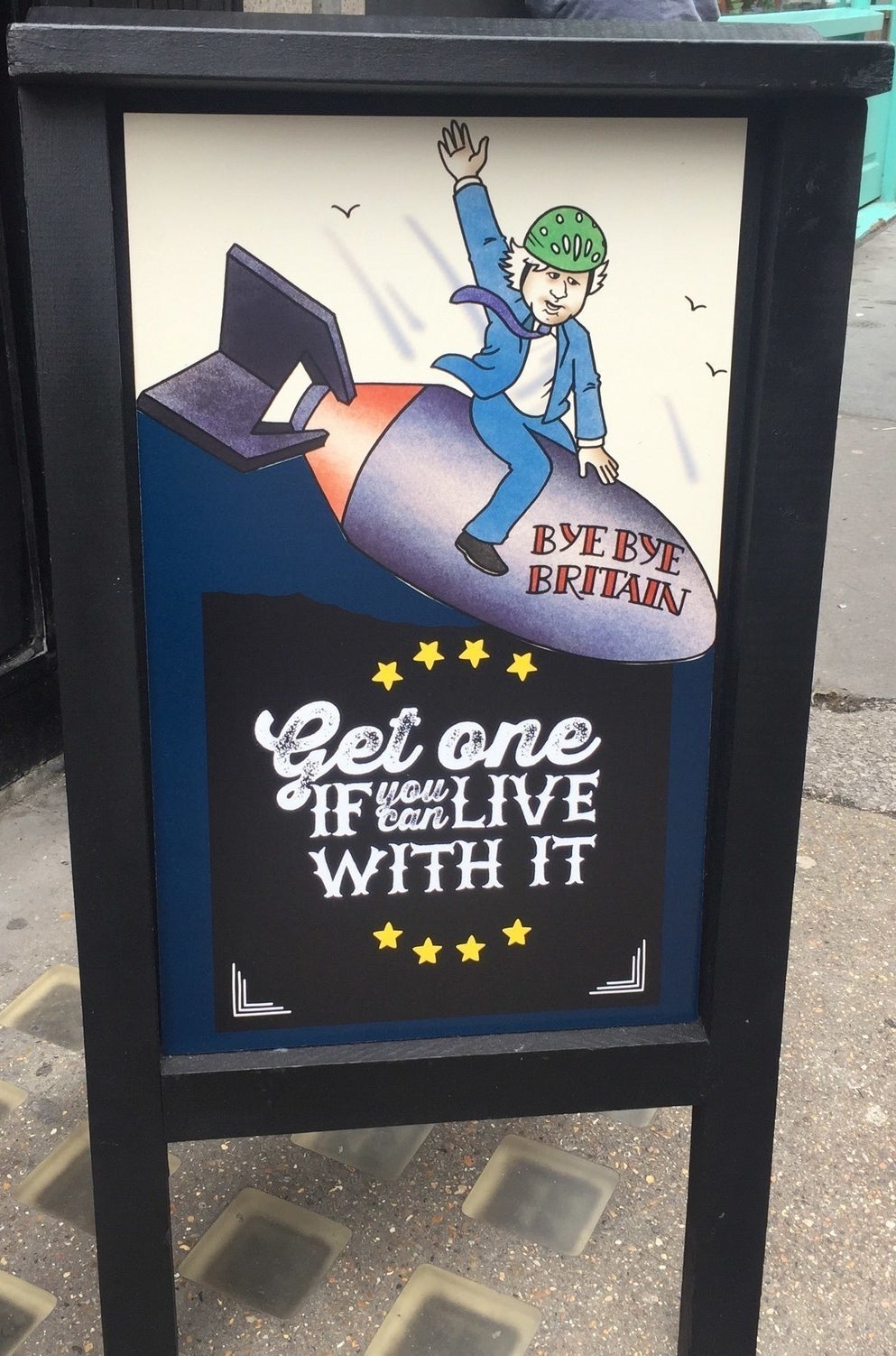 Tom, backing Remain, said the tattoo of Farage is something he might have chosen himself if he'd seen it on another day.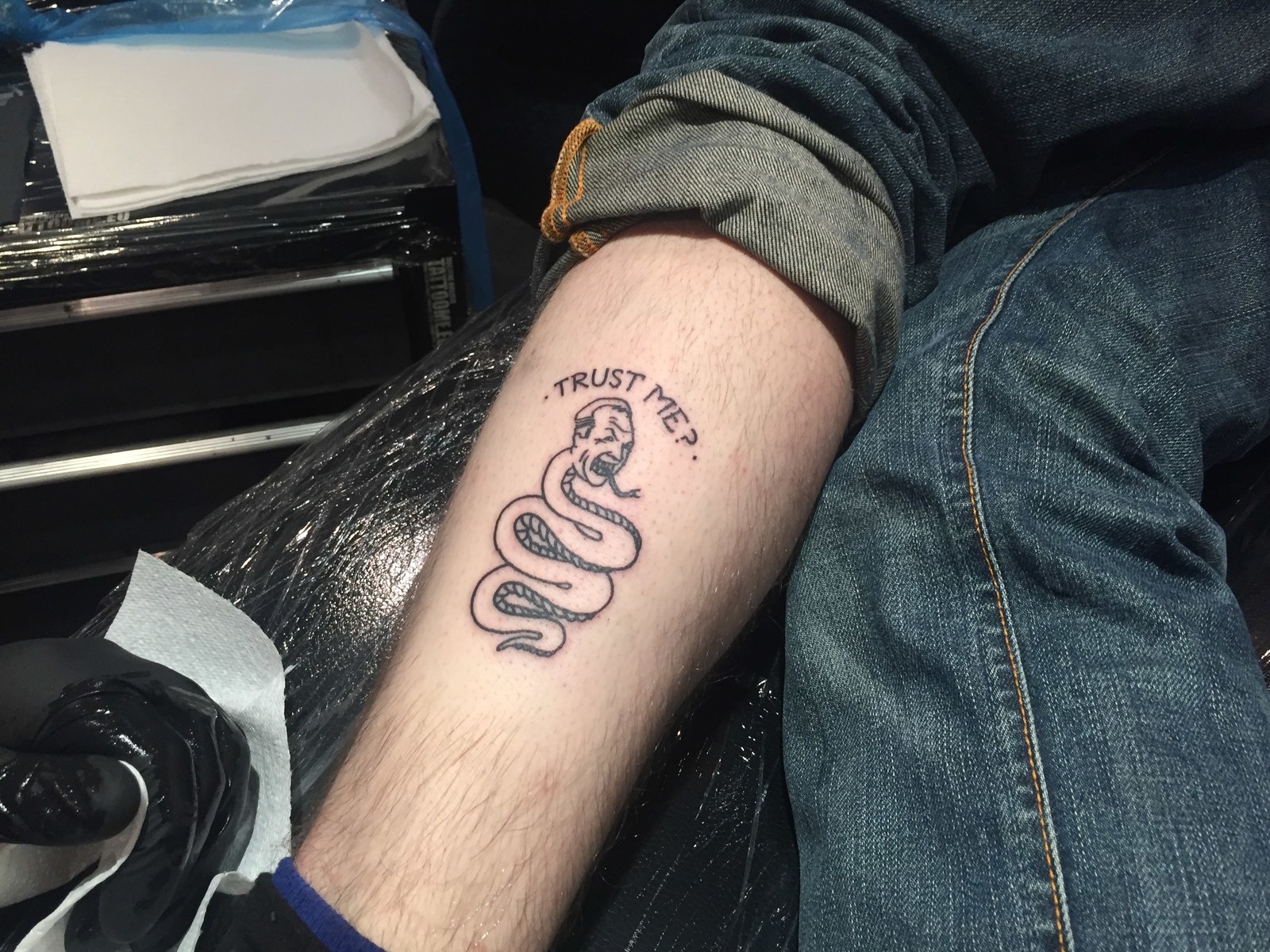 Tom refused to give his surname because he was afraid of losing his job. Although he'll vote for Britain to stay in the EU, he said he has been unimpressed with both campaigns.
"I can't believe the Leave campaign, there's made so many blatant factual inaccuracies," he said. "Remain have done too much scaremongering."
When asked about the irony of getting a tattoo when the stunt was meant to put people off making impulsive decisions, he said: "I've got a few tattoos already. I know what it takes to get a tattoo. I like it, I like having the art on my body.
"But I know what it takes. Whereas if you're voting Leave, it's the same but it would be like getting my first tattoo."
There was another impromptu decision. Justin Wilmerson, 40, also decided to get a tattoo.
Unlike Tom, Wilmerson's backing Leave and chose this tattoo because he's "a bit of a blind sailor", he said. "It's pretty much what I do in life."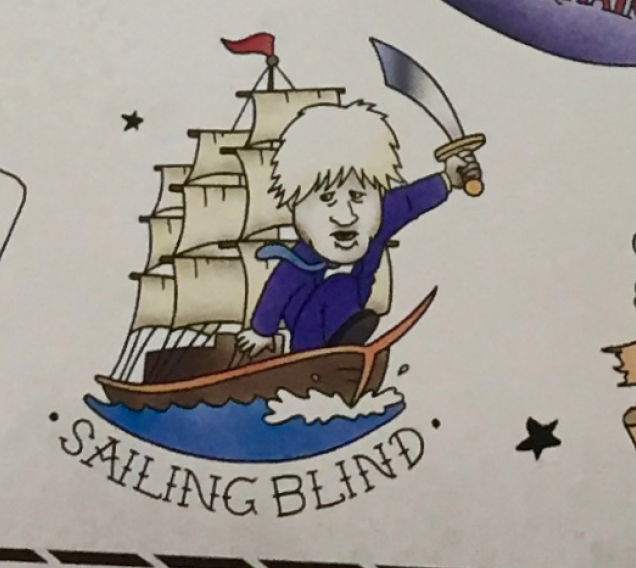 "I just think we need to get back to being Britain again and don't need [to be] conducted by a country miles and miles away," Wilmerson added.