The party has worked on the video since November and used the broadcast to deliver a message that voters should choose the party most aligned with their beliefs.
There is a concern amongst some members of the Greens that people might vote for another left-leaning party in constituencies where the Green party does not have a high chance of winning. This could mean the party might get a significantly lower proportional of the national vote when compared with opinion polls.
As of Saturday morning, the video has been viewed more than a million times online; It has been viewed 523,000 times on YouTube and 522,000 on Facebook.
Mark Cridge, the party's managing coordinator, said the video has "exceeded expectations."
He said: "We've put a lot of emphasis on social media and digital campaigning to extend our message to people who haven't engaged with politics previously, and satire and comedy is a fantastic way of doing that. Regardless of what people think of the Green party, everybody likes the film."
The broadcast used a boyband parody to suggest the four main party leaders are in "political harmony" and essentially the same.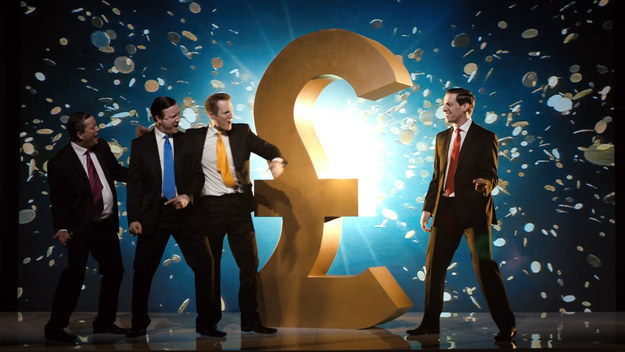 It appears that more people are likely to have watched the video online than on their television sets.
The broadcast appeared on BBC 2 at 5:55pm on Thursday.
According to figures by the Broadcasters Audience Research Board (BARB), 1.04 million watched the quiz show Eggheads. This is a slightly smaller figure than the number who have so far viewed it online.
There are no viewing figures available for the show that was broadcasted at 5:30 on Thursday, as BARB's statistics only detail figures for the 30 most-viewed shows. This means that particular show was viewed by fewer than 910,000 television sets.
Considering the high proportion of people who saw the video directly on Facebook, it shows the increasing power of Facebook Video when compared with YouTube.
This is in part due to an auto-play feature on Facebook, which means videos automatically start playing when users are scrolling to their timeline, drawing attention to the content.
Looks like there are no comments yet.
Be the first to comment!