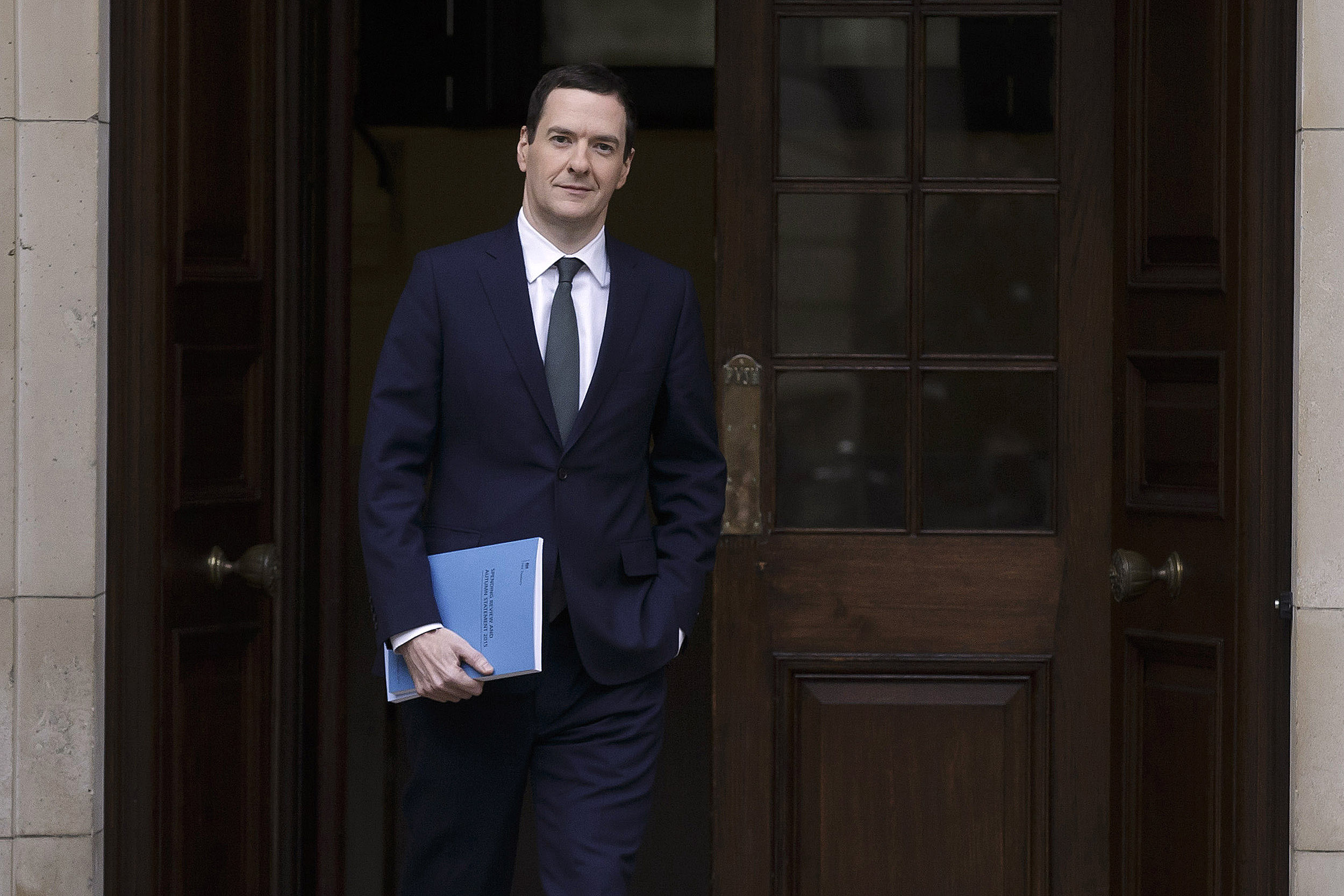 More than 2 million families will be worse off under new plans announced by George Osborne in Wednesday's Autumn Statement and Spending Review, according to the Institute for Fiscal Studies (IFS).
In his statement to the Commons yesterday, the chancellor said the government would "avoid" cuts to tax credits, only months after announcing that the government would introduce swingeing cuts that would leave millions in a poorer financial position.
The Office for Budget Responsibility said the move will cost the government £3.4 billion.
However, many people on tax credits will slowly move on to the new universal credit system over the course of this parliament. This could leave millions worse off, IFS head Paul Johnson said at the body's post-Autumn Statement briefing on Thursday.
Johnson said the Autumn Statement should not be considered as "the end of austerity" and warned that "very significant" cuts were still to come across government departments. "This Spending Review is still one of the tightest in post-war history," he said.
According to the group's analysis, 2.6 million working families will be an average £1,600 worse off each year as a result of the shift, while 1.9 million families will be £1,400 a year better off.
Johnson said families would only be affected by these cuts once they had been implemented, and that no one who transitions from tax credits to universal credit would instantly lose out in cash terms.
Responding to a question about who might be better or worse off under universal credit, IFS research economist Andrew Hood said: "Universal credit is more generous to single-earner couples and less generous to two-earner couples. It is on average beneficial to those who are renters rather than those who are owner/occupiers."
Cuts to non-working families will be even more dramatic: 1.2 million non-working families will lose an average of £2,500 a year under universal credit, according to the IFS.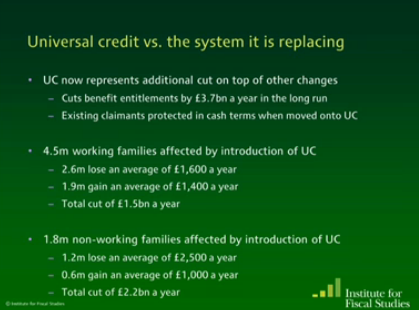 Changes to universal credit (UC) have already been legislated and therefore were not under review in yesterday's statement.
"UC was always designed to be less generous than the current system to non-working families," Johnson said. "We estimate that spending on 1.8 million non-working families will be reduced by £2.2 billion relative to the current system."
David Finch, senior economic analyst at the Resolution Foundation, said "despite tax cuts and the rising national living wage, millions of working families will still lose out".
At the IFS briefing, Hood gave an example of a couple with two children who owned their home. They would lose £1,080 as a result of a work allowance cut, he said.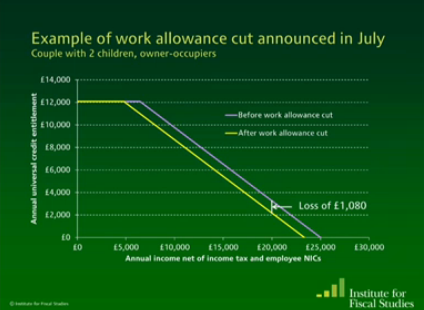 The IFS also said the lowest-earning families would be hardest hit by the Autumn Statement.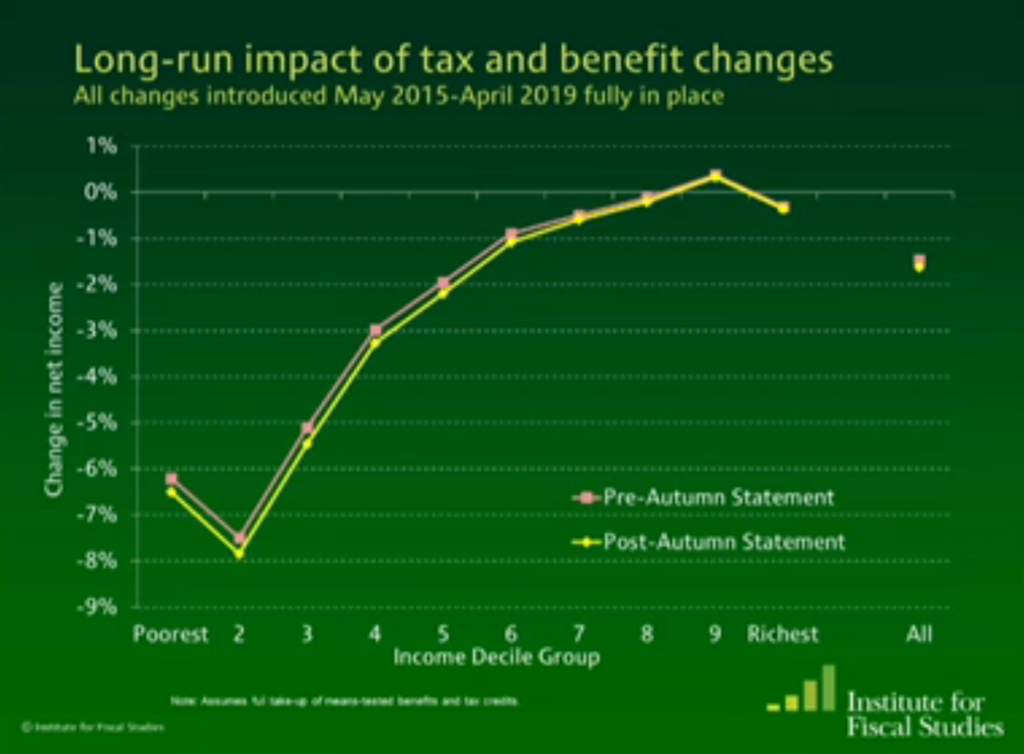 Hood said that the benefit system will be "much less generous in the long run" to low-income families.