MPs Are Worried About Losing Their Verified Ticks On Twitter Due To The Election
MPs with "MP" in their Twitter handles have been told to change their bios when parliament shuts down before the election. As a result, many could lose their precious blue ticks.
Getting verified on Twitter can take time – which is why MPs are worried about losing their precious blue "verified" ticks due to general election rules.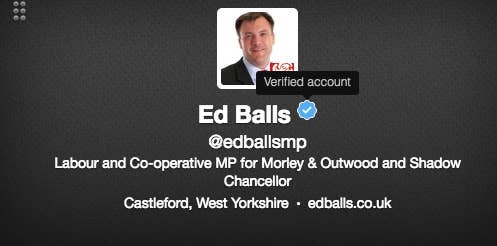 House of Commons rules require every current member of parliament to remove all mentions of their elected position from their Twitter username after March 30, when the election formally begins.
But Twitter users who switch username automatically lose their verified status next to their names. And some MPs with "MP" in their handles are distraught.
"If I change my Twitter handle then I'll lose my blue tick," one Conservative MP complained to BuzzFeed News, before suggesting they could use an alternative Twitter handle during the campaign and keep their blue tick on their main account.
Labour MPs also expressed their annoyance at the requirement to alter their usernames on the site.
Politicians have to state clearly that they are no longer members of parliament during elections because once the campaign officially begins there will technically be no members of parliament.
Twitter itself is understood to agree that, according to parliament's rules, politicians with "MP" in their handle will have little choice but to switch usernames and lose their verified badge.
According to the draft guidance:
No one can use the title MP during dissolution and you should not use a website or an email address during dissolution if it suggests you are currently an MP. Any website that contains a URL referring to you as an MP (e.g. johnpeekmp.co.uk) should be frozen.

This means the website may remain online, but that no new content should be added except the disclaimer, contact details and/or a link to an alternative web site.

All Members' websites and any other online or social media presences (such as Facebook, Twitter etc.) must bear a clear disclaimer throughout the dissolution period which makes it clear that the website was established while you were a Member of Parliament and that you are no longer a Member of Parliament.

The disclaimer should read:

"This site/account was established while I was a Member of Parliament. As Parliament has been dissolved there are no Members of Parliament until after the Election on 7th May 2015."