Five schoolchildren have created an app where users play a character called Nicolas Fromage and have to kick immigrants off the cliffs of Dover.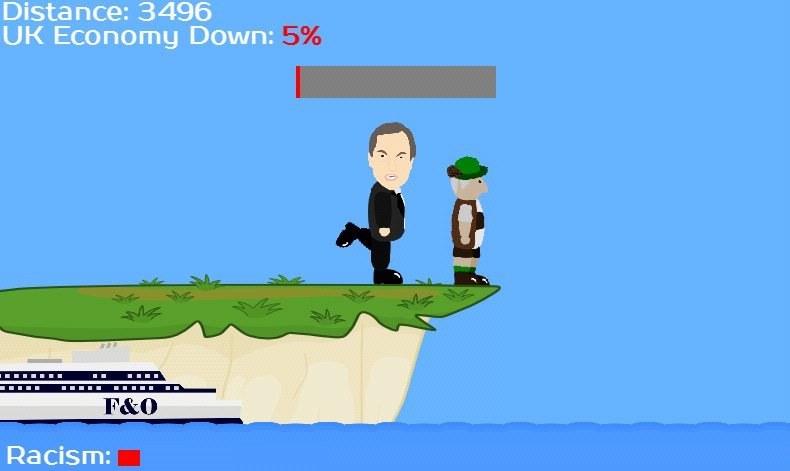 The main character, Nicolas Fromage, looks like this.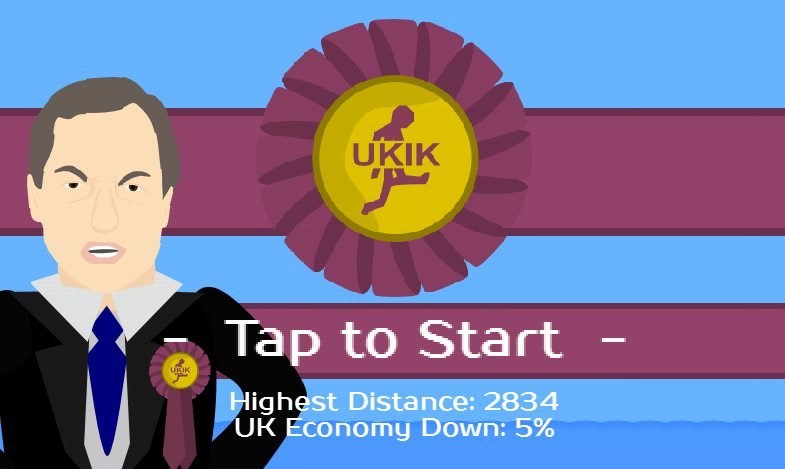 Upon opening the app, users receive a message from the leader of the UKIK party, "representing fruitcakes and loonies everywhere".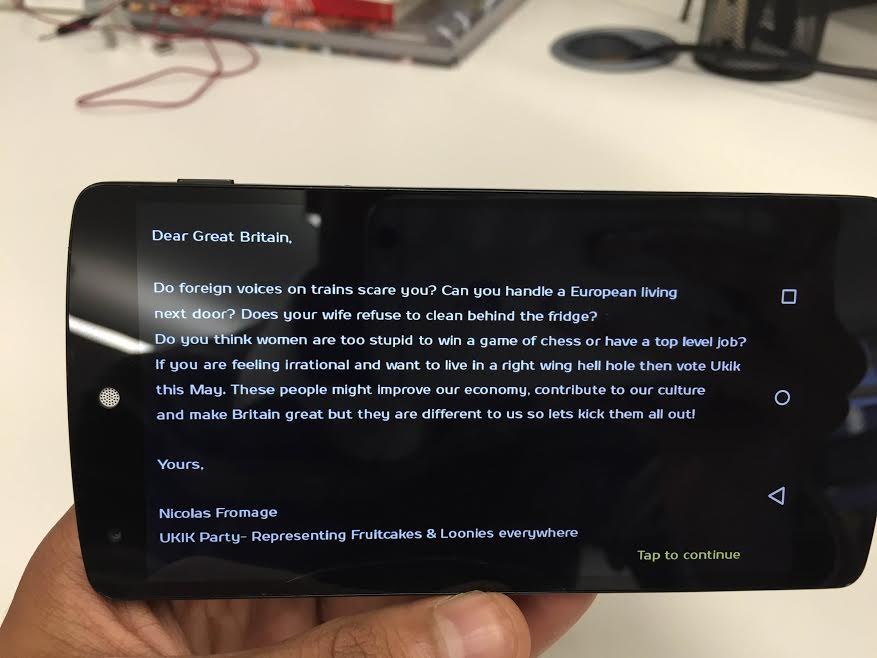 The full message reads:
Dear Great Britain,

Do foreign voices on trains scare you? Can you handle a European living next door? Does your wife refuse to clean behind the fridge? Do you think women are too stupid to win a game of chess or have a top level job?

If you are feeling irrational and want to live in a right wing hell hole then vote Ukik this May. These people might improve our economy, contribute to our culture and make Britain great but they are different to us so let's kick them all out!
The message mocks statements previously made by UKIP leader Nigel Farage, such as when he said he felt "awkward" when he heard foreign language on trains and that he would be "concerned" if a group of Romanians moved in next door to him.
The game, created by 18-year-olds John Brown, James Dupreez, Fraser Richardson, John Hutchinson, and Joe Brown, has the backing of the Canterbury Academy principal Phil Karnavas.