The health services regulator has denied it delayed publication of a report revealing a massive black hole in the NHS's finances until after the Conservative party conference.
The regulator, Monitor, was forced to respond to questions after Labour's shadow health secretary, Heidi Alexander, suggested it had held back announcing the devastating financial position of NHS trusts until after the Conservatives had finished their party conference in Manchester.
An executive summary published by the regulator said it was for a meeting on 30 September, some 10 days before it was released to the public.

Speaking to Radio 4's World at One on Friday, Alexander said: "There are questions to be answered as to why we're only just seeing these figures published today," adding that the numbers were "available probably a week ago, before Tory party conference".
She outlined claims in reports that NHS trusts created a deficit of £930 million in the first three months of the year. "When you think that this is bigger than the whole of the deficit from last year... this is a sign that NHS finances are in a very dire and desperate situation."
A senior official at Monitor told the Observer last weekend that the group was "leaned on" to delay the report.
"We are being leaned on to delay them and I have a suspicion that the sensitivity would be less after the Tory party conference," one Monitor boss said.
But a press officer for the regulator denied that there was any stitch-up to delay the publication of the report and instead insisted that the hold-up was simply a result of redacting information for privacy reasons.
"The redaction process took from 1 October to earlier this week and we often publish on Fridays, so that's today," the press office said.
They added: "We can publish when we like."
Alongside the Monitor report on foundation trusts, the Trust Development Authority published its own report today on non-foundation trusts.
Both reports provide grim reading for NHS officials as they detail how trusts have built up a deficit of nearly £1 billion in only the first three months of the financial year.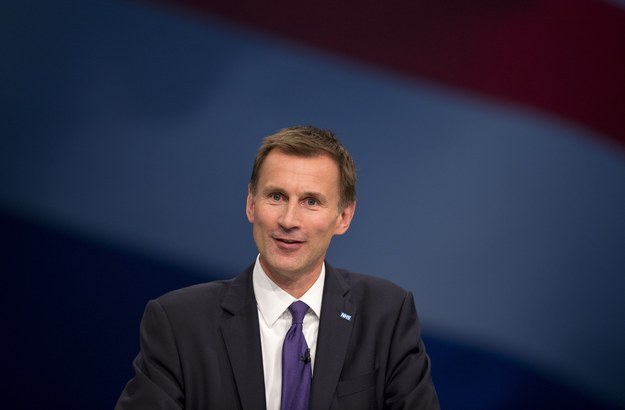 The scale of the challenge facing health secretary Jeremy Hunt is only set to increase after proposed changes to junior doctors' contracts received huge backlash from junior doctors, who will decide whether to go on strike later this month.
NHS foundation trusts built up a deficit of £445 million between April and June, according to the regulator, £90 million more than expected. Other trusts racked up a deficit of £485 million in the same period.
Monitor described NHS foundation trusts as being in the worst financial position in a decade and said that radical changes needed to be made.
In particular, the regulator said there was an "over-reliance" on agency staff, which led to higher than expected costs.
The report also highlighted the fact that the majority of foundation trusts had failed to meet waiting times targets, and particularly highlighted A&E and cancer treatment. This was the case for both foundation trusts and other trusts.