This is shadow chancellor Ed Balls. Look how chilled out he is.
So chilled. (And is that a Norwich City front page in the background?)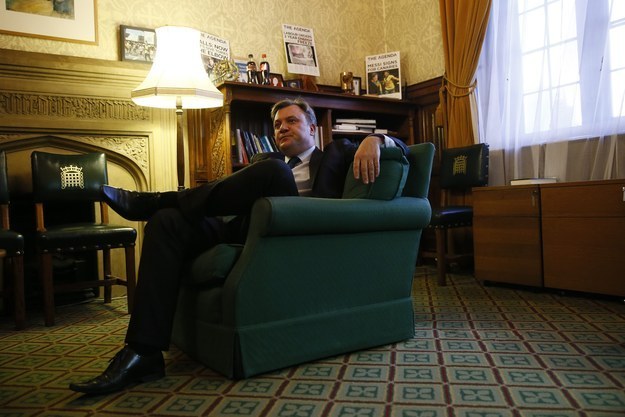 And he knows how to strike a mean pose.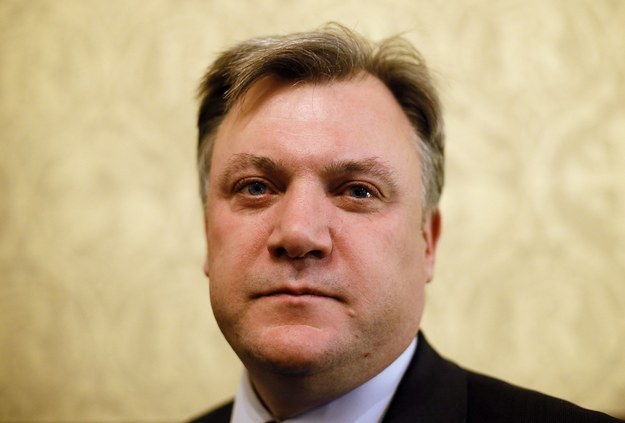 But then this happened. And instead of everyone looking at an advert for The Book of Mormon, Balls ends up looking a little silly.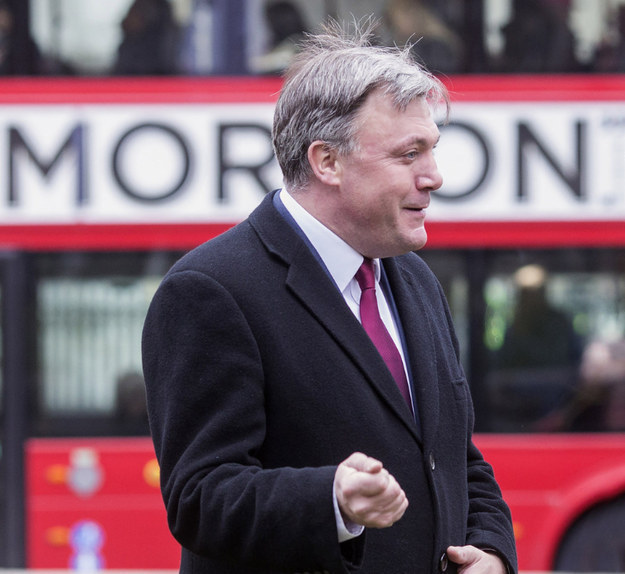 "Moron".