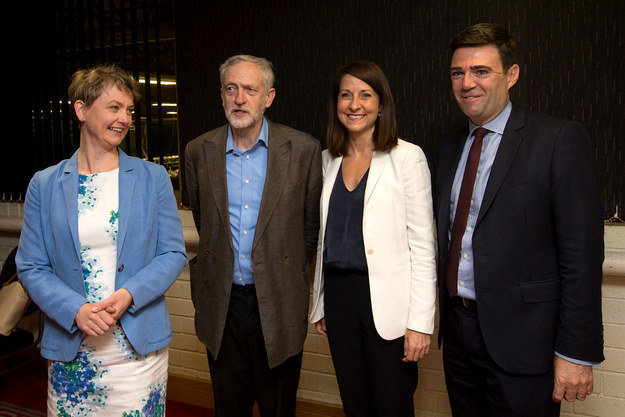 Labour voters may receive their ballot papers to vote just 24 hours before voting closes in the leadership contest, as the party is still struggling to vet all new members and supporters.
The party has come under repeated criticism this summer for its failure to properly vet applications after hundreds of thousands of people registered to become members and supporters of the party.
One voter claimed they had been told they would only receive their ballot one day before voting closed. A party spokesperson said voters were always expected to receive their ballots throughout August and September.
Two weeks ago, the party told applicants to get in touch if they still hadn't received a ballot paper by the beginning of September but it now appears that many may have to wait until the final days before they have a chance to vote.
BuzzFeed News managed to register a cat despite claims by the party matched up all new applications against the electoral register. Others who claim to be party supporters have also complained about their applications being rejected and a Labour MP said the vetting system was "full of holes".
People who have signed up to vote in Labour's leadership contest might have to wait right until the final day of voting, on 10 September, to get the chance to vote, with many expressing concerns on Twitter that they won't receive their ballots at all.
One Labour supporter told BuzzFeed News that they still haven't got a vote, despite sending in an application in July.
Although they haven't received a ballot paper, they've received a number of emails from MPs standing for leader and deputy leader.
The individual only received a response from the party after sending four emails and making multiple phone calls to the head office, at which point they were told to wait for eight more days to receive their ballot. This would leave them with only one day to vote.
A spokesperson for the party said it always expected people to receive their ballots at the last minute due to the verification process but insisted that everyone who wanted to vote would be able to do so online.
"The process of sending out ballot papers is still under way, and people can vote online right up to the deadline on September 10," the spokesperson said.
The official Twitter account for Jeremy Corbyn's campaign has also urged people to contact Labour if they hadn't received their ballot by 1 September but many are complaining that they can't get through.
Helen Cooper told BuzzFeed News that she requested to join the party in June, after Corbyn received enough nominations from MPs to appear on the ballot.
"[I] paid the £3, then spoke to someone from [the head office] who confirmed everything," Cooper said. "Then after that, I had an email saying my payment hadn't gone through. I'd already had confirmation from [the head office] it had.
"I queried that by email, no reply to that, but had a further email telling me I was definitely getting a vote and to expect my ballot. Ever since, [I've received] lots of emails from candidates (so I know they have my correct email) but no ballot."
It is understood that people have been unable to get through to Labour due to a network outage.