Labour has reported a Conservative candidate to the police for tweeting a doctored photo.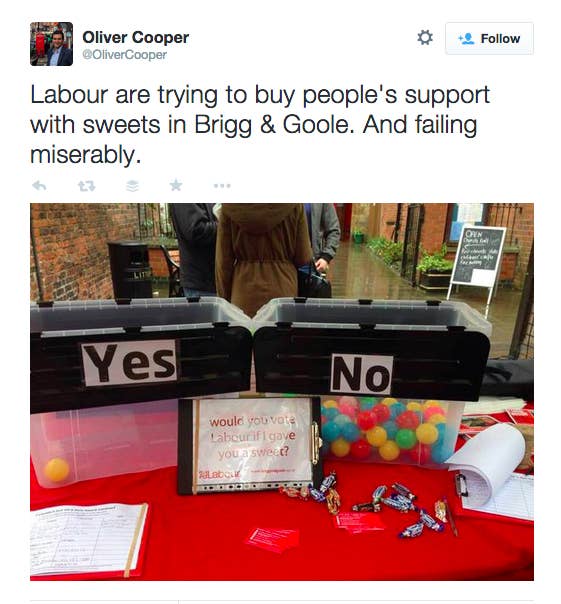 The problem is that the picture tweeted by Cooper was a Photoshopped version of the image below.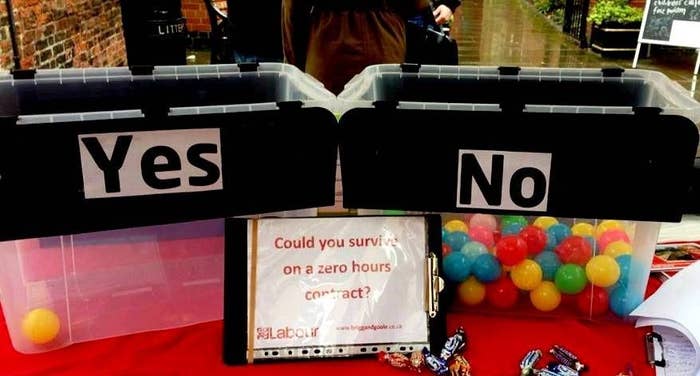 A number of people thought the image was real, especially as the photoshopping appeared to be fairly well done, including adding a reflection on to the doctored Labour sign.
Cooper said the picture was photoshopped by a local Twitter account well-known for satire.
"I thought it was a clearly satirical photo when I tweeted," he said. "It was doctored by a local account – Scunthorpe Tourist – and I thought it was obviously satirical and I tweeted it."
"When people asked me whether it was true, I said no, very clearly, and I have deleted it now that people have a concern with it."
Cooper accused Labour of "wasting police time" and said the party should have spoken to him before reporting him to the police.
"It's just a shame that the first call should be to waste police time," he said.
"[That it appeared to be obviously satirical is] why I posted it without comment.
"I clearly said it was not real and today was the first time, three days later, of anyone taking it seriously. and as a result I'm a bit perplexed why their first call was to the police rather than to me."
He also issued an apology to anyone who thought the image was not satirical. He said: "I apologise to anyone that was misled into thinking it was real. I thought the intent was clear that it was satirical."