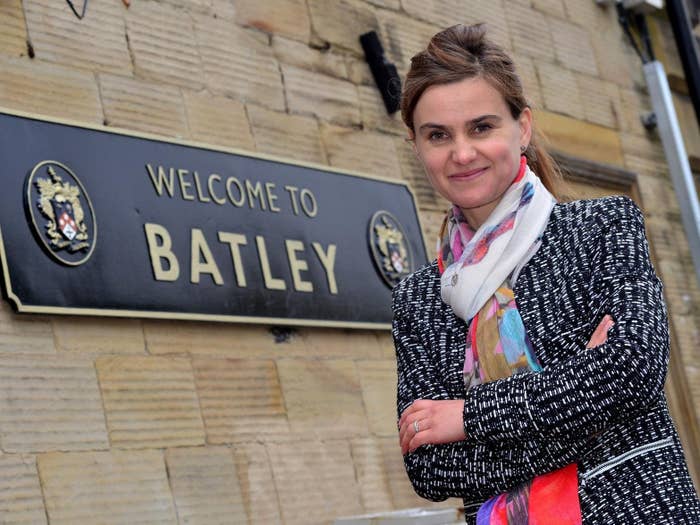 Jo Cox was set to launch a report this month that warned of the dangers of far-right extremism and an alarming rise in Islamophobic incidents.
The Labour MP, who was killed on her way to her constituency surgery in West Yorkshire on Thursday, was working with Tell Mama, a group that records anti-Muslim hate crime, and would have released their report on 29 June, The Times reported.
The study was expected to reveal that Islamophobic incidents have dramatically increased by 80% in 2015. It will also warn of a high level of far-right activity across Yorkshire.
Tell Mama releases a report on anti-Muslim incidents every year. In addition to collecting information submitted by individuals, it also works with three police forces whose data is used to create a national estimate.
After a meeting with Tell Mama's director, Fiyaz Mughal, Cox recorded a short clip in which she said anti-Muslim sentiment in her constituency of Batley and Spen was so high that Muslims, particularly women, "don't feel safe when they're out on the street".
"She met us to talk about how people could report attacks; particularly women in her constituency," Mughal told The Guardian.

He added: "We were hoping she would highlight the impact on Muslim women; particularly given the targeting [that exists]. The majority [of incidents] at street level were [on] women and she was going to raise that [issue]."
Mughal said Tell Mama would no longer be releasing the video.
Cox was a longstanding campaigner against anti-Muslim hate crime and, before her election to parliament last year, united with Tory peer Baroness Sayeeda Warsi to speak out against Islamophobia.