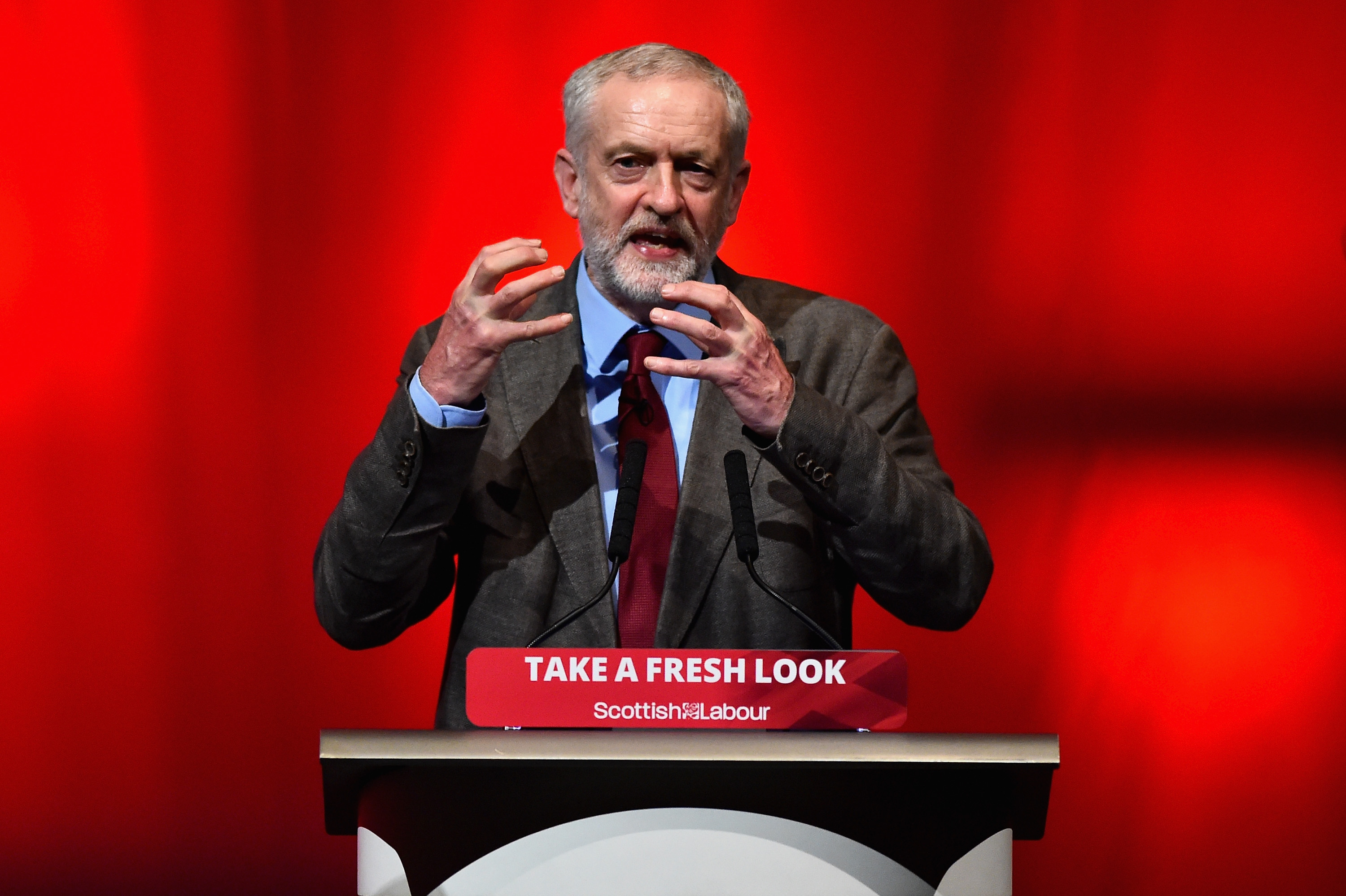 Jeremy Corbyn is set to go on a charm offensive in an attempt to improve relations with Labour MPs, BuzzFeed News has learned.
Corbyn has received a tough time from his party's MPs, few of whom wanted him to be leader. But on Monday every Labour MP received an email from the party's parliamentary office asking them to set up meetings with Corbyn.
PLP meetings – weekly Monday meetings where Labour MPs can question the leader and shadow cabinet's decisions – have so far been a fractious affair under Corbyn as both he and shadow chancellor John McDonnell have come under heavy criticism from MPs.
Corbyn now appears to be trying to repair relationships within the party with these one-to-one meetings.
MPs received this email from the party on Monday: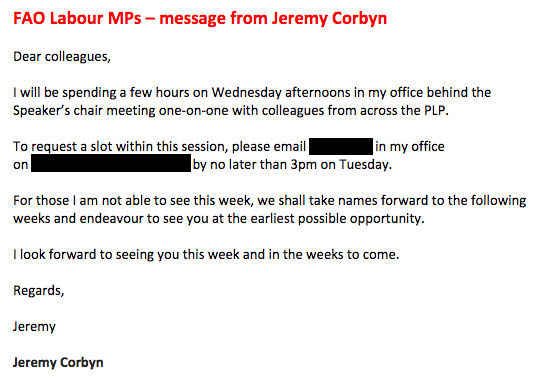 A Labour researcher told BuzzFeed News that it would be the first chance many MPs would have to sit down with Corbyn. "Presumably [an] attempt to stop PLP meetings getting so out of hand," the researcher added.
But a senior adviser to the Labour leader insisted the meetings were simply about building a "closer relationship between the PLP and leadership", adding that "Jeremy is on the record saying there needs to be a more open and working approach."
Corbyn has already sat down with more disgruntled individuals within the party. Two weeks ago the Labour leader met with outspoken MP Simon Danczuk, who then wrote about the meeting for the Mail on Sunday.
In his column, Danczuk wrote: "What worries me is that there is a profound lack of judgment and naiveté about Jeremy, and he's on such a short ideological tether he's never going to reach out beyond activists. He's not going to grow into a 'father of the nation' figure; he's more likely to be viewed as an out-of-touch uncle."
Like BuzzFeed UK Politics on Facebook.
Looks like there are no comments yet.
Be the first to comment!