Government "Unlikely" To Meet Its Target To Resettle 20,000 Syrian Refugees, MPs Warn
A report from the home affairs select committee said not enough was being done to meet Britain's commitment to give asylum to 20,000 Syrians by 2020.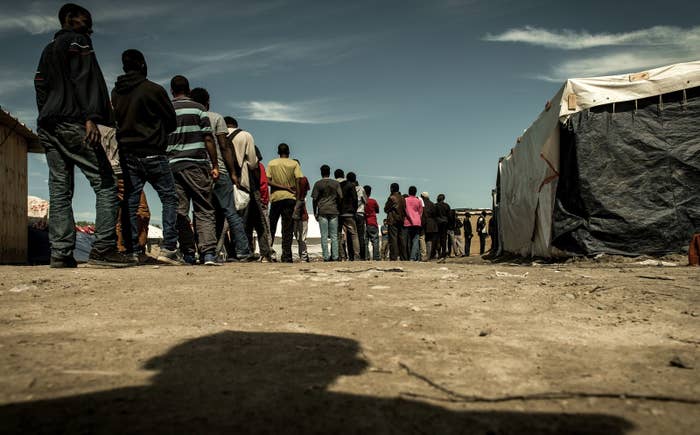 The distribution of Syrian refugees across the UK is unequal and has led to a "two-tier system among local authorities", according to a report published by MPs on Wednesday.
Almost 40% of the refugees brought in under the vulnerable persons resettlement (VPR) scheme have been given accommodation in Scotland and only four London boroughs have resettled any refugees, Home Office data shows.
Coventry, Nottingham, and Renfrewshire (in Scotland) have taken in the largest number of refugees under the VPR scheme, resettling 105, 81, and 68 people respectively. By contrast, 307 local authorities have not taken in a single refugee.
In the report, the group of cross-party MPs who sit on the home affairs select committee raised concerns that not enough was being done to ensure all local authorities were taking on "their fair share" of refugees.
Unless this happens, the government is "unlikely" to meet its commitment to resettle 20,000 refugees by 2020.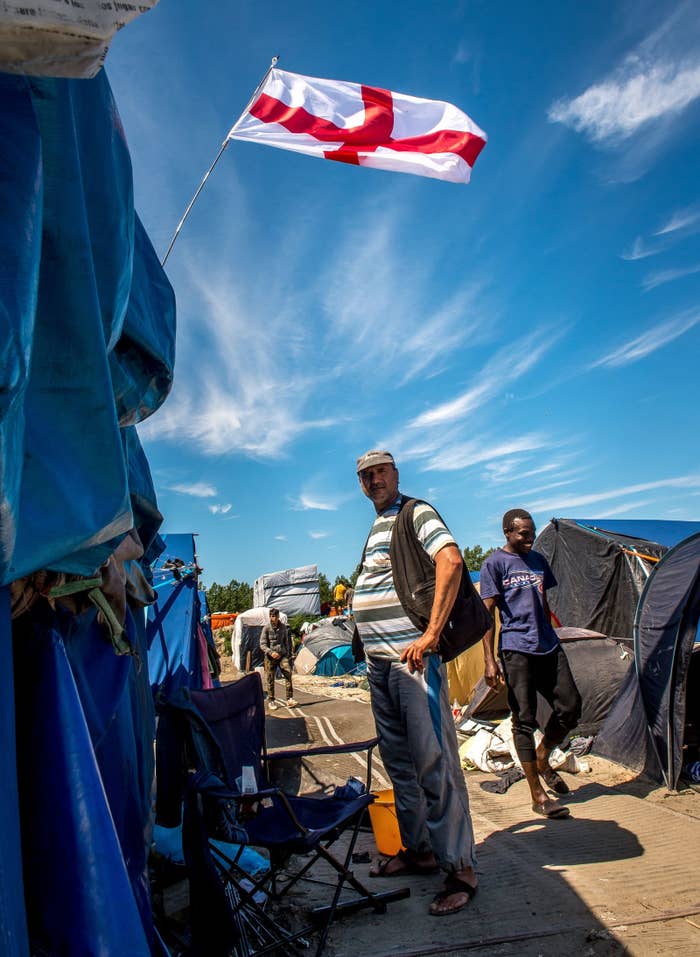 Keith Vaz MP, who chairs the committee, said: "Focus on this issue is vital if the target of 20,000 is ever to be met, which the current figures show to be unlikely.

"Cabinet ministers should show leadership in encouraging their own local authorities to take their fair share of Syrian refugees. We need to avoid silently encouraging a two-tier system."
This is the seventh report published by the committee since last year's election and focuses on the migration crisis that has gripped Europe, as refugees have fled war and persecution across the Middle East and parts of Africa.

Last September the then prime minister, David Cameron, announced that the government would take in 20,000 Syrian refugees under the VPR scheme by 2020 – but by March only 1,602 had been resettled.
Labour's shadow home secretary Andy Burnham said the report confirmed his belief that there was a "lack of commitment" on new PM Theresa May's part to help tackle the refugee crisis.
He criticised former home secretary May's decision to scrap the role of minister for refugees, previously held by Richard Harrington, when she became prime minister.
Burnham added: "The government is failing to keep its promise to take in refugees and yet the new prime minister has abolished the dedicated minister for this issue. She must reinstate it without delay and ensure her government honours the pledge."

The report also argues that the Home Office needs to do more to help vulnerable young children who are in a camp in Calais. Referring to the 157 unaccompanied children in the French coastal town, it states: "The government should, as a one-off action, accept all of these children into the UK now."
This comes after pressure from opposition parties and also some backbench Conservative MPs who forced the government to reconsider whether to allow child refugees from Europe to resettle in the UK.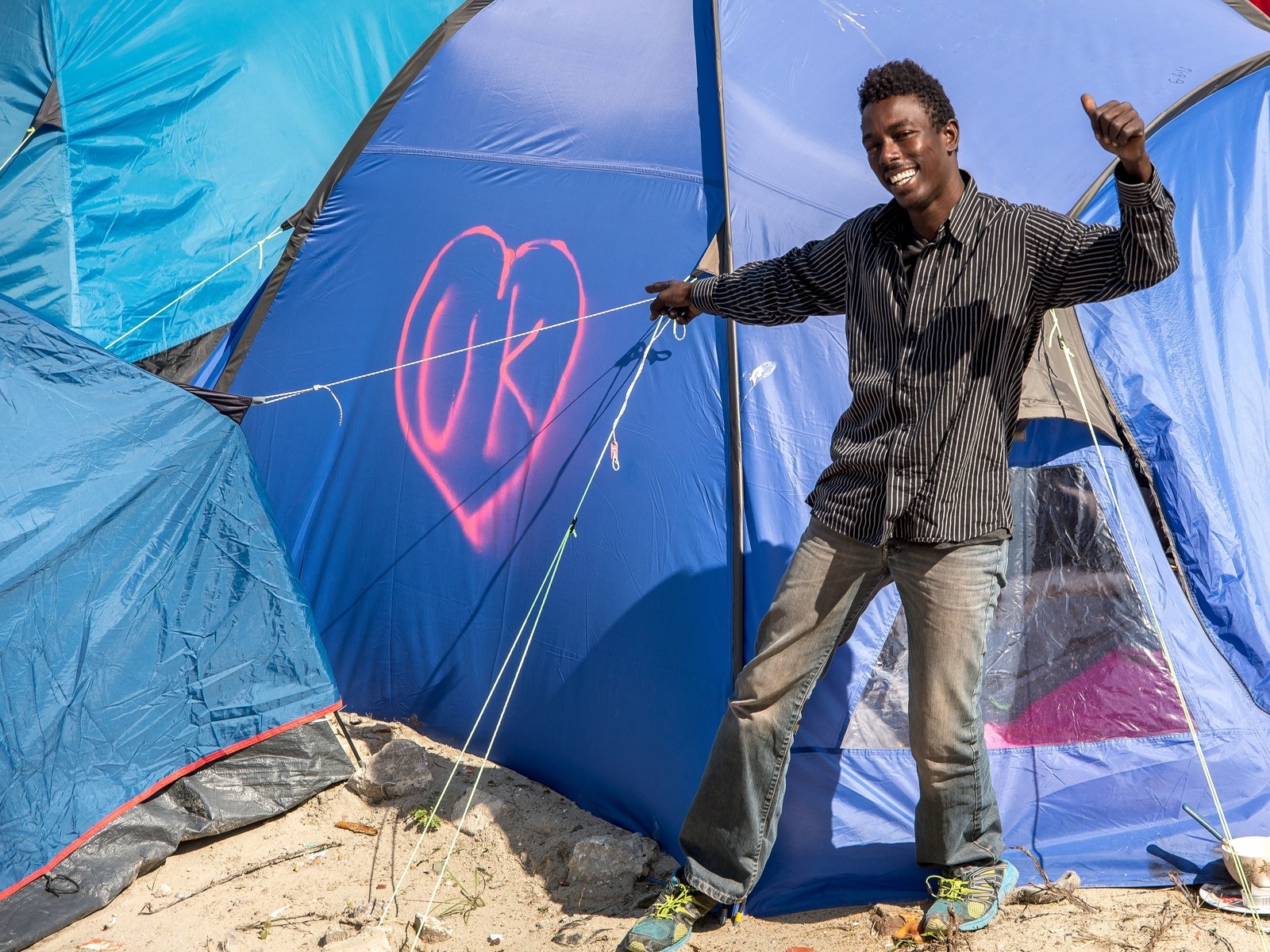 While the government claimed it would be an incentive for refugees to risk dangerous journeys to travel to Europe, others argued that there should be an exception for unaccompanied minors.

"There is simply no excuse for the months of waiting these children have had to endure," said Lily Caprani, deputy executive director of Unicef UK. "That children are having to resort to risking their lives on train tracks or with traffickers when they could be living safely and legally in their family home is unacceptable."
Maya Mailer, Oxfam's head of humanitarian policy, said: "It's deeply disappointing that the UK government is not on track to meet even its modest commitment to resettle 20,000 Syrians by 2020."

But the Local Government Association (LGA) rebuffed claims that it has not done enough and declared that the report is "out of date".
David Simmonds, chairman of the LGA's asylum, refugee, and migration taskforce, said: "We are confident that there will be sufficient places that will support the government's pledge to resettle 20,000 people by 2020 and the focus must now be on ensuring families are matched to the right placements and that they arrive safely and are well supported.
"Councils have an excellent track record in welcoming asylum seeking and refugee children and their families for many years and continue to work hard to support the Syrian resettlement scheme, alongside all the other schemes in current operation."
The Home Office has also defended its position, and said that while some local authorities had not yet resettled any refugees, many had pledged to take them in on a future date.
A spokesperson added: "Our priority is to offer humanitarian support to those most in need while maintaining the security of our borders. We have already provided refuge for more than 1,800 Syrian refugees through our vulnerable persons resettlement scheme. We are committed to resettling 20,000 refugees by the end of this parliament and we are on track to deliver.
"Through the Immigration Act 2016 we have also made clear our commitment to bringing very vulnerable children from Europe."
The report also criticised the government's position not to offer permanent asylum to refugees resettled in the UK and suggested it could be breaking an international convention by not doing so.
A key condition of the UN Convention of Refugees is that no individual should be sent back to a country where they may face a threat to their life.
The report points to written evidence from the Home Office published in May that stated that after five years, refugees will have "their need for protection reviewed" and, if they're deemed safe, the government will "seek to return them to their home country rather than offer settlement here in the UK".