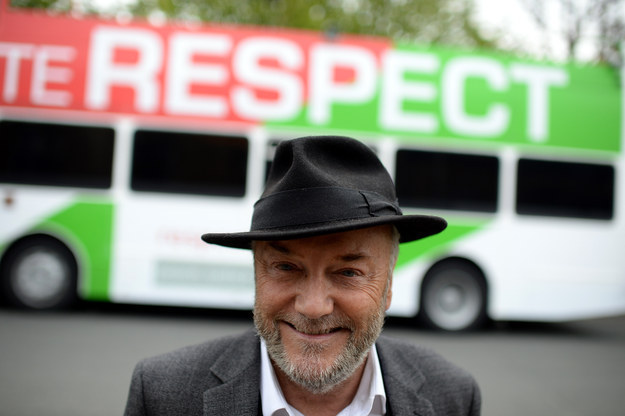 At the beginning of the month, George Galloway appeared on Russia Today to talk up his bid to be mayor of London and claimed that London's voters want a "mayor who's a bit larger than life" and who's "not a creature of the party political machines". The former MP for Bradford West, who lost his seat at the general election, said he already received pledges of support from 13,000 people to help fight for control of the UK's capital when Boris Johnson steps down in May 2016.

The only problem is no one really knows too much about Galloway's mayoral campaign or how it would actually operate. While the politician has previously enjoyed success it has been by motivating his core support base in local parliamentary constituencies, winning a London-wide election would require a massive organisational effort and dozens of paid staff.
Yet even a number of his allies who might be expected to take part in any campaign have told BuzzFeed News they have not been informed of any plans and only found out about his bid through news outlets. Meanwhile, official records show Galloway's own political party has almost no members or funds, raising doubts over his ability to run a successful campaign. What's actually going on?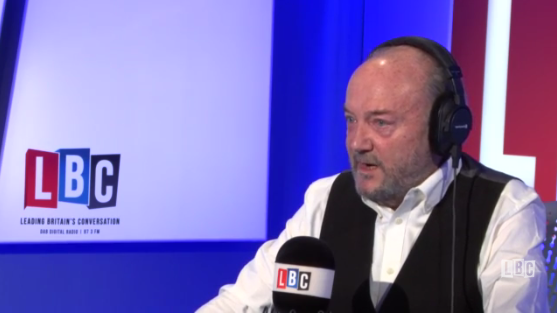 Only one man seemed to be slightly more well-informed and that was journalist and Russia Today host Max Keiser, who Galloway announced would act as his economic spokesperson if he were to become mayor.
"With George as mayor we can get the job done of eliminating corrupt city bankers and regulators and in so doing, pave the way for more jobs, more growth, and a more diversified economy; one that does not rely so much on financialisation and speculation," Keiser told BuzzFeed News. But he wasn't able to expand when pressed on how Galloway's campaign would be organised.
Galloway, who did not return request for comment for this article, also criticised "unfettered, untrammelled free markets," and took the side of a disgruntled black cab driver who called in on an LBC radio show to complain about the rise of Uber.
But the actual details of how his campaign would be run remain vague, ahead of its official launch on Sunday. Instead, there was a pledge to crowdfund enough money to keep the campaign ticking over: "We're going to ask for £100,000, we're hoping for more." But there's doubts that this would be enough: Boris Johnson and Ken Livingstone each spent around £400,000 during 2012's mayoral campaign, in addition to benefitting from the support of established political parties and their activists.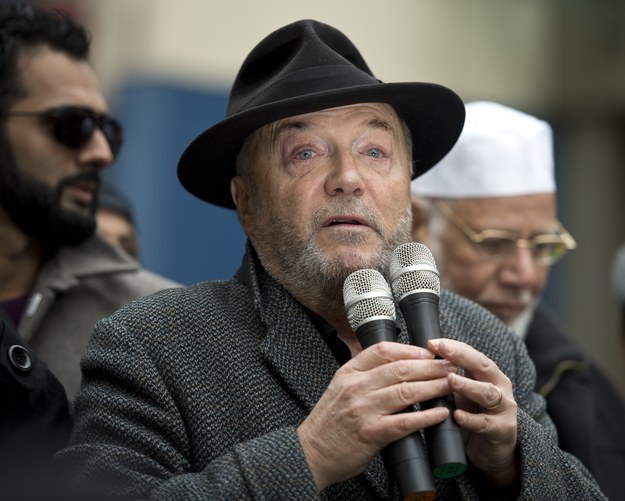 One potential power base for Galloway is Tower Hamlets in East London, where he served as MP for Bethnal Green and Bow between 2005 and 2010. Last month he appeared via video link in a meeting where backers of former Tower Hamlets mayor Lutfur Rahman – a longtime ally of Galloway who was thrown out of office for breaking electoral law – decided who would be their candidate at the re-run election. At the time Galloway told the audience members that he hoped to return to "the streets of East London". Within days of the general election result Galloway's chief of staff, Rob Hoveman, was spotted canvassing in the area.
Oliur Rahman, the former acting mayor of Tower Hamlets, told BuzzFeed News that he saw Galloway as "my political mentor" and that the committee, which consists predominantly of Bengali politicians who previously made up Tower Hamlets First, would soon decide whether or not to support the Respect politician in the mayoral election.

"Whether we will support him as a group will have to wait until as I have a discussion with my colleagues," said Rahman. He confirmed Lutfur Rahman's former backers were weighing up whether throwing their weight behind Galloway's bid for mayor, in part due to his longstanding support for the capital's Muslims and the potential to run as anti-austerity candidate to the left of Labour.
"Galloway has a more credible record [than Labour candidates] of campaigning for the Muslim community," Oliur Rahman added.
Harun Miah, a Tower Hamlets councillor who became a Tower Hamlets First member after leaving Galloway's Respect Party, agreed the mayoral candidate "could pool a lot of support ... across the board. I wouldn't say only one specific group supports him. He has support because he speaks about what affects the community."

But it's not as clear that Galloway has the same backing among London's Muslims as he did during the Iraq War. Asghar Bukhari, a founding member of Muslim Public Affairs Committee UK, said said the former MP's support has dissipated amongst Muslims over recent years although he couldn't pinpoint why. "I'm a fan of Galloway," he said. "Muslims give me a hard time which is surprising in my mind. I've had conversations with friends who also don't like him. But I don't know why he isn't as popular as he used to be – perhaps it's on practical points: Some think the war is a distant memory, others think that now he's not an MP, he's not as influential. Others say that he's a one-man show."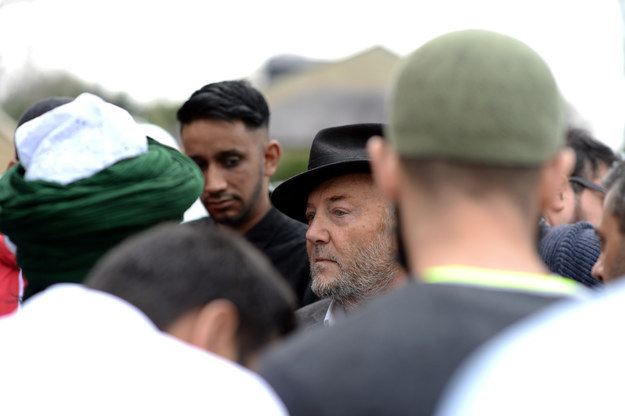 Regardless of support in Tower Hamlets, it's still unclear whether Galloway has the logistical support to fight an election. Next week the Respect leader will launch a crowdfunding campaign to raise a least £100,000, necessary as the 2013 accounts for the Respect Party – the latest ones published by the Electoral Commission – showed the party's membership in massive decline, with just 230 members paying total membership fees of around £4,000.
The accounts also showed it had an income of only £7,386 a year. That's less than the £10,000 deposit anyone standing to be the mayor of London has to pay in order to stand. At the end of 2013, the party was in a deficit of £14,000, with loans worth more than £18,000 outstanding.
Galloway could choose to pay the deposit from his own income if he wished. Last year he was the MP with the third highest earnings from outside parliament, with the majority of the £300,000 coming from appearances on Russia Today and Iranian broadcaster Press TV.
Naz Shah suggested to BuzzFeed News that Galloway may not run due to the costs involved. Shah, who defeated Galloway to become an MP – and is no friend of his – claimed that if he does go ahead then rivals should expect a dirty campaign.
"He personalises debates and he was fighting me," she said. "He'll keep pointing to the other candidate and saying 'I'm real Labour'."
One former Respect campaigner is more brutal in their assessment of Galloway's tactics: "He got hammered in Bradford and because of the depths he stooped to, I think he's alienated national support. But he'll definitely have a gang of Muslims on his side. He's still liked regardless what people say. Considering the number of Muslims in London, he'll have a lot of support."
According to one source who has worked with Galloway on election campaigning, it's Tessa Jowell, the former culture secretary under Tony Blair and the frontrunner to become Labour's mayoral candidate, who should be particularly wary of Galloway's candidacy, because she voted in favour of the Iraq War.
As the campaigner explained: "He'll say, 'You have the blood of millions of Iraqi women on your hands.' That is a classic Galloway line."
Galloway has previously admitted that he finds elections far more interesting than the work you get after winning them. And in a race for London mayor that won't finish until May next year, he'll have at least 11 months to enjoy the ride.