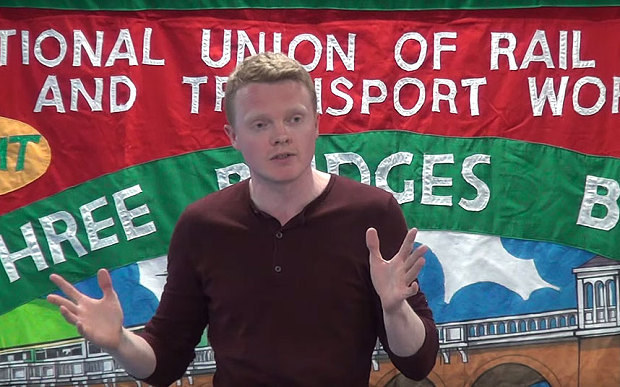 Former Labour ministers have accused Jeremy Corbyn of nepotism after one of Corbyn's aides had his suspension from the party's executive body lifted.
It was announced on Friday that Andrew Fisher, who had been suspended after urging his Twitter followers to back a Class War candidate rather than Labour at the general election, had had his suspension lifted after receiving a warning over his conduct.
Almost instantly, Caroline Flint and Siobhain McDonagh, both of whom were ministers under the last Labour government, responded saying they were "disappointed" that Fisher wouldn't be subject to a disciplinary inquiry.
"It would appear that there is one rule for members and one rule for those who work for the party leader," the two MPs said in a statement.
The National Executive Council suspended Fisher earlier this month and launched an investigation into his actions after he backed the Class War candidate.
In further tweets, he called the shadow cabinet under Ed Miliband "absolute shite" and appeared to celebrate after former shadow chancellor Ed Balls lost his seat at the general election.
But Fisher, a policy aide to Corbyn, was let off with a warning on Friday.
"Andrew Fisher has been issued with an NEC warning and his suspension has been lifted with immediate effect," a spokesperson for the party said.

Flint and McDonagh said the chair of the investigation has been put under pressure to let Fisher off the hook. In September, members in the centre of the party were replaced by Corbyn supporters.
"We are disappointed that the Labour Party has decided not to proceed with a full disciplinary inquiry by the NCC into Andrew Fisher, and instead issue a slap on the wrist," the former ministers said.
"The chair of this investigation has been subjected to huge pressure, and this has compromised the independence and integrity of Labour's disciplinary process.
"It is unacceptable for members to support other parties, delight in Labour MPs losing their seats or to engage in cyber-bullying.
"Others have been excluded from our party for less than the activities of Mr Fisher. It would appear that there is one rule for members and one rule for those who work for the party leader."
Fisher said in a statement on Friday:
I'm very pleased with the decision. I've been a Labour party member for 20 years and all I've ever wanted is for Labour to be strong and effective, whether in government or opposition.

With families still facing cuts to their living standards and billions of pounds cut from local services by the Tories in this week's autumn statement, I will continue to support Jeremy, who was elected in a landslide victory just two months ago, and help Labour build towards 2020.
Like BuzzFeed UK Politics on Facebook