Former Detainees Urge UK To Close Down Yarl's Wood Detention Centre
"Women are treated like slaves, not like prisoners."
Two former detainees of Yarl's Wood detention centre have urged the government to shut it down, citing a failure to sufficiently care for the women being held there.
As MPs today debate the detention of asylum seekers facing deportation, the women told BuzzFeed News that detainees endured poor conditions and were stripped of their dignity.
"I'm pleading that the government should shut down Yarl's Wood and release all the women there," Mary – not her real name – told BuzzFeed News. "The women have families. They take away a mother from her second baby for months. They should stop detention."
The Commons debate follows a damning report in August from the prisons inspector, Nick Hardwick, who said Yarl's Wood had become become a "place of national concern" and failed to meet the requirements of vulnerable women. Among his recommendations was a 28-day limit on detention.
Labour MP and deputy leadership contender Stella Creasy has also called for an end to detention.
Mary came to the UK in her early twenties, after fleeing from Nigeria where she could be persecuted for her sexuality. She only realised that she had been trafficked last year.
She spent four months in Yarl's Wood after her asylum application was rejected and said the women there are stripped of their respect and dignity. "Women are treated like slaves [there], not like prisoners," she said.
Speaking in broken English, she said that women's health was often ignored. In her first week, she fell a number of times. Once, she was walking in a corridor and slipped on some water. A guard came over to her and, Mary claimed, he first rushed to clean the spillage before getting someone to help her back on to her feet.
On another occasion she fell on the floor after having a shower because the floor had flooded. This was despite her having complained about a blocked sink in her shower a number of times and being ignored, she claimed. It was only fixed after her fall, which required healthcare officials to help her back into her bed before she recuperated in hospital.
She then received a report saying that there was no evidence the sink had been broken. "When the report came, I felt like dying inside," she said. "Inside me, I felt like this was like the end of the world. 'Is this how they were going to treat me?' I thought.
"Everyone there is getting mentally ill because you are in that environment and the way they treat women. You feel tortured."
She was only released after a solicitor successfully argued that she was being held there illegally.
Meltem Avcil, 20, has been an activist for shutting down Yarl's Wood ever since she was detained there with her mother when she was only 13 years old.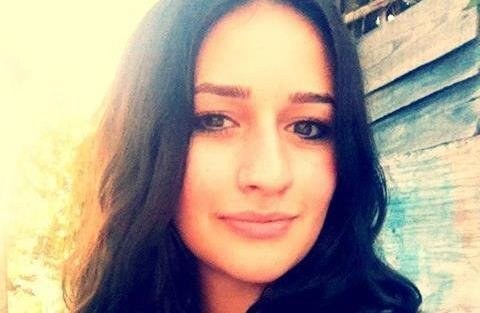 Avcil, who launched a petition that sparked the debate in parliament, said she'll never forget the day eight large men woke her up at 6am after banging on her door.
"It was like we were criminals," she said. "One went into the kitchen, one into the garden. Every immigration officer went into each room to stop us, just a mother and a daughter, running away. It was very shocking to wake up to eight officers."
They were told to pack one bag before they were put into a caged van, she said. They weren't told anything besides the fact that their asylum claim had been refused and weren't given permission to call anyone, neither their family nor solicitor, until they had entered the detention centre.
When they arrived at Yarl's Wood, their photos were taken for an ID card and they had to go through eight locked metal doors before they got to their room. "As a kid, I thought this was a prison," she said.
Avcil described the guards as "people the UK lost hope in." She pointed to a lasting memory from the three months she was detained. "There was an African lady and she was begging to go to health centre because her child had a high temperature. There's a health centre there but it had nothing to do with health.
"They don't treat you like humans. I don't understand why."
She said that many women in Yarl's Wood suffer from mental health issues because of their situation. They don't know how long they're going to be there and feel unsafe there.
Everything changed for Avcil when she and her mother were told they were going to be deported and were taken out of the detention centre at 3am.
She said: "On our way [to the airport], we stopped to get a break and the manager turned to me and said, 'If you disturb us, we will tie your hands and legs and no one will notice you are there. Now translate this to your mum.' He said this four times."
This warning only served to provoke them. The pair resisted and were pushed to the ground, and Avcil alleged that both her and her mother were left with bruises after being pinched and hit. "[At the time], I was thinking, 'Why did we come to the UK?'" she said.
But this didn't stop her and after they were on board, and as the plane was about to take off, Avcil started shouting and told the passengers on the place that they were being deported. The pilot, in turn, asked for them to be offloaded for causing a ruckus.
Although both Avcil and her mother were sent to hospital before being taken back to Yarl's Wood, they were only there for a day before an intervention by then children's commissioner Albert Aynsley-Green, who visited them in hospital.
Even though she and her mother have both become British citizens, Avcil still gets worried whenever she hears a loud knock on the door, remembering that morning in August 2007.
Natasha Walter, the co-founder of Women for Refugee Women, an organisation that campaigns for asylum seekers, told BuzzFeed News that "detention serves absolutely no purpose".
"Most of [the women detained] have already survived human rights abuses, like rape and torture. The detention is very distressing for them and our recommendation is that the asylum process would be just as efficient and less expensive if they weren't detained when they came to seek asylum."
A spokesperson for the Home Office said it was "committed to treating all detainees with dignity and respect."
The spokesperson added: "Detention and removal are essential parts of effective immigration controls, helping to ensure that those with no right to remain in the UK are returned to their home country if they will not leave voluntarily."