Skinner specifically pointed at recently-elected Mark Reckless in the Commons during a debate today about the NHS.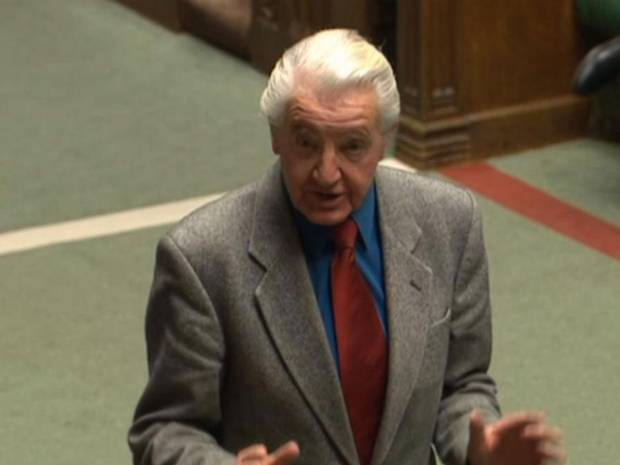 ...and another way of putting it is as follows... we dragged the National Health Service in 1997 to 2010 from the depths of degradation that the Tories left it in to the pinnacles of achievement and I've got a United Nations heart bypass to prove it.And it was done by a Syrian cardiologist, a Malaysian surgeon, a Dutch doctor, a Nigerian registrar and these two people here talk about "sending them back from whence they came". If you take those people out of the hospitals in London, half of London'd be dead in six months. That's the facts about UKIP.
And everyone is pretty much going crazy over the video.
Even those who don't agree with him.
And there have been at least a few who suggested that Ed Miliband has some lessons to learn from the veteran MP.
And, of course, this isn't the first time Skinner's left a mark on another political party.