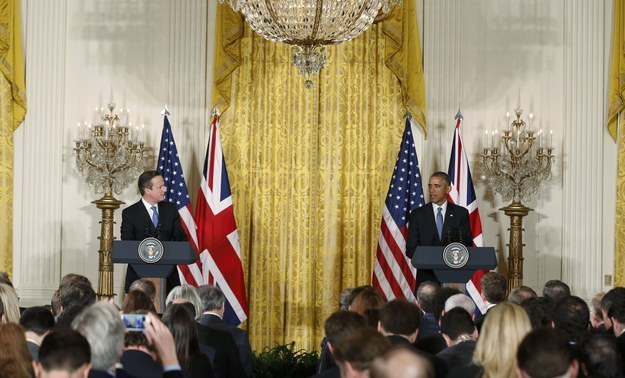 David Cameron went on an official visit to Washington with the hope of winning the backing of President Obama in his battle to weaken encryption on messaging services so that security services can read messages with a warrant. But it appears that his efforts were futile.
A fact sheet released by the White House on Friday evening about the bilateral meeting of the countries failed to make any mention of encryption.
In a joint press conference, Obama said that the pair had not made any agreement on encryption either: "how to square the circle on these issues is difficult."
Obama also spoke about the benefits of civil liberty groups. "It's useful to have civil libertarians tapping us on the shoulder & reminding us people's rights are stake," he said.
Cameron has emphasised the importance of cracking down on encryption multiple times following terror attacks in France.
Earlier this week, the prime minister spoke about the dangers of encryption, saying that terrorists should not have a "safe space to communicate with each other."
As part of his visit to Washington, Cameron has repeatedly emphasised the importance of cyber security and spoke positively of the co-operation he received from President Obama. He also spent the day visiting a number of technology companies.
Cameron will however be grateful that Obama described him as a "great friend" only months before the general election. Obama said: "Let me put this speculation to rest. Put simply David is a great friend. He's one of my most trusted partners in the world."