You may have noticed that J.K. Rowling was tweeting to a politician last night.
It's unclear exactly what set off Natalie McGarry, the now independent MP for Glasgow East, but McGarry accused the Harry Potter author of backing a Twitter user called Brian Spanner.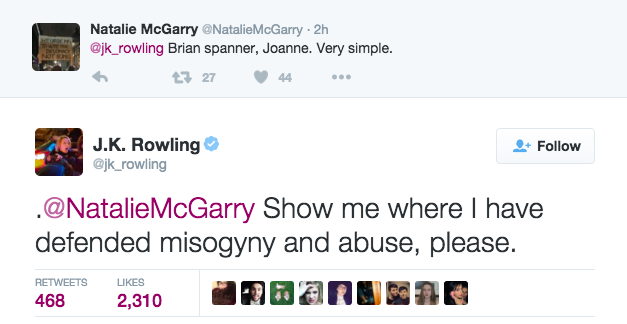 Things escalated further and McGarry accused Rowling of being hypocritical.

But rather than giving evidence for exactly what Rowling had done, McGarry continued to insist it was "simple" and that Rowling supported a Twitter troll.
Rowling asked McGarry for evidence that she supported "misogynist trolling." That led to this conversation: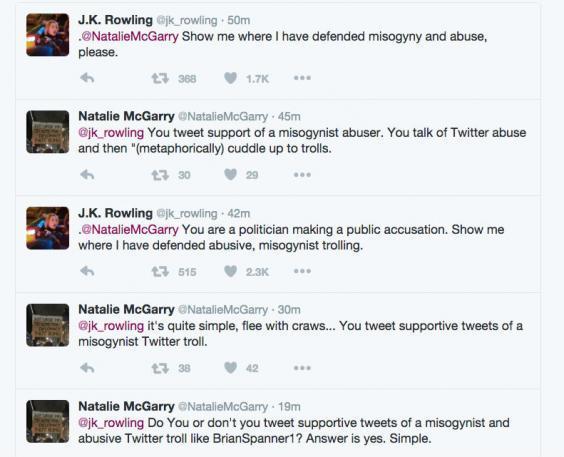 Eventually, McGarry sent a screenshot of this tweet to Rowling and said: "This guy, the one you chat regularly, nice guy."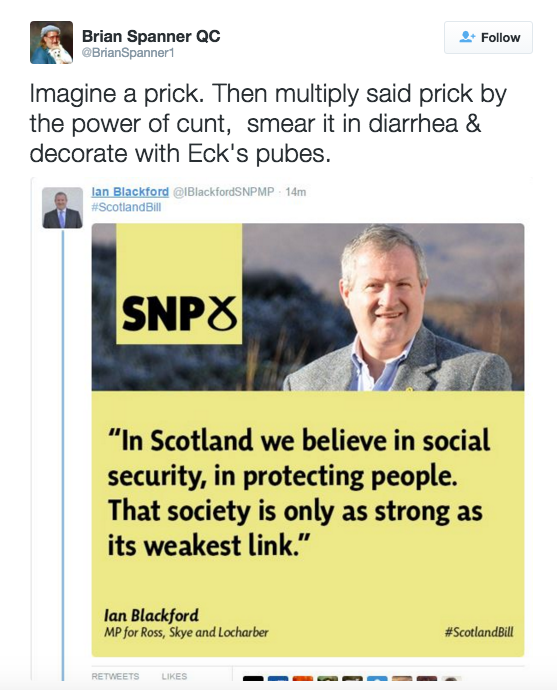 An incredulous Rowling simply asked how the screenshot proved she supports misogyny.
In response, McGarry stated that Rowling had "tweeted very positive things about him" and that it was "up to me to call out".

Then this happened. *Shots fired*
McGarry apologised. Rowling accepted it and told her Twitter followers who were "being less then polite" to stop.

But then McGarry started again and shared this screenshot that made it look as though Rowling responded to Spanner's crude tweet with "good man".
The problem was that Rowling's "good man" tweet was shown out of context. She said she had responded after Spanner had raised money for her charity, Lumos.
After McGarry failed to delete the screenshot, Rowling threatened to sue.
It helps that Rowling has a "small island" of lawyers she could get help from.
But now, if you go on McGarry's Twitter page, it's locked and only those who follow her can see her tweets.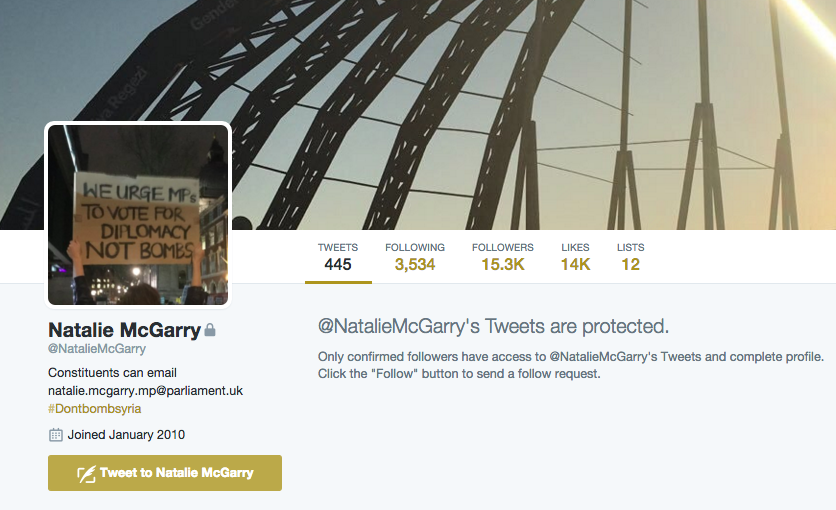 On Friday morning, Alan Ferrier apologised for sending the screenshot McGarry had used. "It's clear that my tweet was misleading," he said.