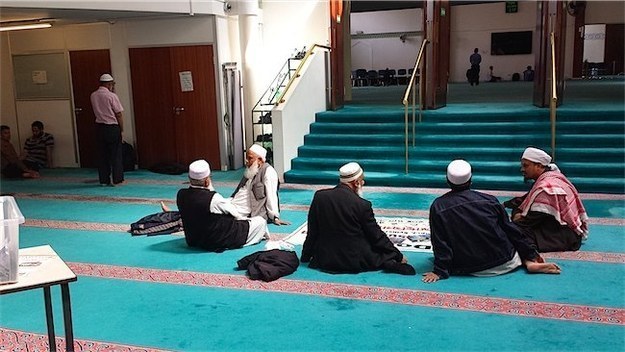 Britain's leading mosques are preparing to launch a coordinated media campaign to stop British citizens going to fight for the Islamic State of Iraq and Syria, or ISIS, amid fears that the Muslim community's image could be tarred by UK-born fighters.
It is understood the mosques felt the need to act after ISIS released a video in which a second American journalist was beheaded. In the video, a man with a British accent spoke to the camera and threatened to kill a British hostage if there was not an immediate end to US air strikes.
The statement will come from a dozen mosques around the country, including the East London Mosque, the Central London Mosque, the al-Manar Islamic Heritage Centre (in West London) and the Al-Rahma Islamic Centre in Birmingham.
The government is currently debating how best to tackle the issue of foreign fighters, and the prime minister, supported by Ed Miliband, is suggesting that those who return after having fought abroad could be forcibly relocated to different parts of the country. It is believed that at least 500 Brits have travelled to Syria and Iraq to join ISIS.
The Muslim Council of Britain has repeatedly condemned ISIS, and has previously called on Britain's Muslim community to unite over the issue. Dr Shuja Shafi, its secretary general, said today: "This depraved act is yet another illustration of how this group betrays the very principles of Islam they claim to uphold."
This piece has been updated to reflect the fact one of the signatories is the al-Manar Islamic Heritage Centre in West London, not the al-Manar centre in Cardiff.