Brexit Supporter Uses The Slur "Paki" While Talking To BBC Reporter But Says He's Not Racist
The journalist said she hadn't heard the offensive term in her hometown of Basingstoke for 30 years.
A BBC reporter was left in shock after a Brexit supporter said he wanted "all immigrants" to leave the UK but insisted he wasn't talking about "Pakis".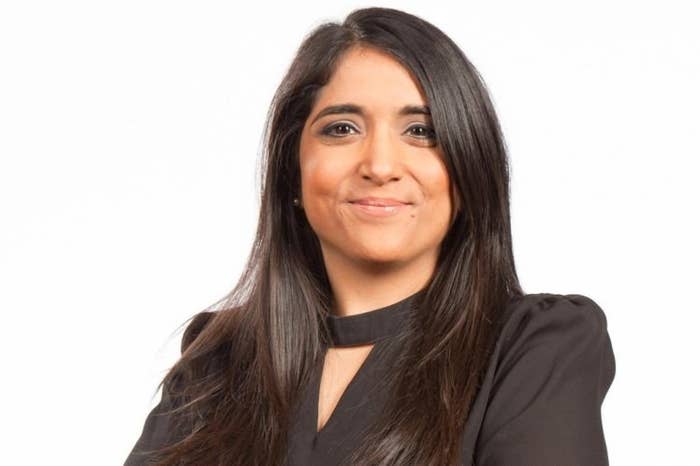 In an exchange aired on Tuesday's BBC Radio 4's Today programme, reporter Sima Kotecha interviewed a man in Basingstoke who used the highly offensive term before insisting he's "not racist in any shape or way".

You can read the exchange here:
Man: I think all the immigrants, they should leave the country, do you know what I mean?


Kotecha: Are you talking about eastern Europeans?

Man: Yeah, I'm not saying Pakis. I'm saying all of them.

Kotecha: Did you just say "Pakis"?

Man: Oh, I didn't mean it. Sorry, love.

Kotecha: That's offensive.

Man: I know, I didn't mean for it to come across... They're not foreigners. We all believe we've got the same hearts, just different-coloured skin.

Kotecha: So do you not like Asians either?

Man: No, I do like Asians. I'm not racist.

Kotecha: But you just used the word "Paki".

Man: I know I used "Paki" but I could have come out with more offensive... I'm not like that. I'm not racist in any shape or way...
Kotecha, who was born and raised in the Hampshire town, said she was "in utter shock" after she conducted the interview on Monday.
It comes as reports suggest there has been an increase in hate crime in the days following the vote to leave the EU, although Kotecha said in her report that it's unclear whether this incident was "an occurrence of the referendum debate".
Kotecha received dozens of messages of support after she shared details of the exchange.
Since the referendum vote, a growing number of individuals and organisations have reported incidents of hate crime and on Monday senior political figures condemned the abuse.
Speaking to MPs, prime minister David Cameron said: "We have a fundamental responsibility to bring our country together.
"In the past few days we've seen despicable graffiti daubed on a Polish community centre, we've seen verbal abuse hurled against individuals because they're members of ethnic minorities. Let's remember these people have come here and made a wonderful contribution to this country.
"We will not stand for hate crime and these kinds of attacks. They must be stamped out."
London mayor Sadiq Khan also said he had "zero tolerance" for hate crime in the capital.
"As your mayor, I take seriously my responsibility to defend London's fantastic mix of diversity and tolerance," Khan said. "So it's really important we stand guard against any rise in hate crimes or abuse by those who might use last week's referendum as cover to seek to divide us."