"The Unacceptable Face Of Capitalism": Philip Green Condemned By Parliamentary Inquiry Over BHS Collapse
In a searing report published on Monday, the billionaire knighted for services to retail is accused of enriching himself and his family at the expense of 11,000 jobs and 20,000 people's pensions.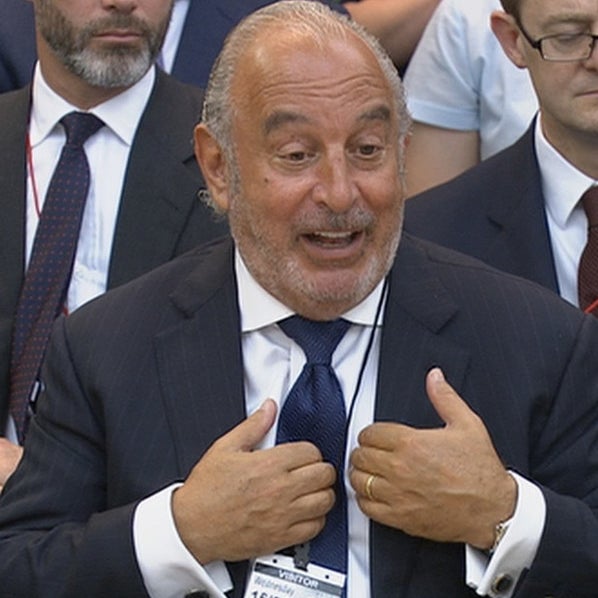 Billionaire retail tycoon Sir Philip Green has been condemned by an extremely critical parliamentary report that accuses him of enriching himself and his family at the expense of collapsed department store chain BHS.

MPs, who launched their inquiry after BHS went into administration in April, threatening the jobs of 11,000 staff and the pensions of 20,000 people, said Green should be stripped of his knighthood.

Today's report published by a joint Commons committee catalogues a series of failures by Green, advisers, and former racing driver Dominic Chappell, whose consortium took over the business, which ultimately saw BHS crash into administration 11 months after the billionaire sold the company he bought for £200 million in 2000 for just £1.
Responding to the publication of the report, the prime minister's spokeswoman said that Theresa May plans to "tackle corporate irresponsibility and reform capitalism." She said that the report was "clearly concerning," adding that there's a need to "learn lessons for the future".
In the report, Green is accused of not investing in the company and "systemically extracting" hundreds of millions of pounds from it, paying little tax yet greatly enriching himself and his family, leaving a pension scheme that was in surplus 16 years ago now on the point of collapse.


"Sir Philip Green signposted blame for 11,000 job losses and a gigantic pension fund hole to every known player, the buck stops with him. His reputation as the king of retail lies in the ruins of BHS."
MPs from the two committees that heard hours of oral testimony and considered thousands of pages of written evidence said the fact there is a massive deficit in the BHS pensions schemes is ultimately Green's responsibility.

Green, knighted in 2006 for services to retail and made government efficiency tsar by David Cameron in 2010, is accused alongside BHS directors of repeatedly resisting requests from pension scheme trustees for higher contributions.
The report says Green has a "moral duty" to financially contribute to a fund for pensioners.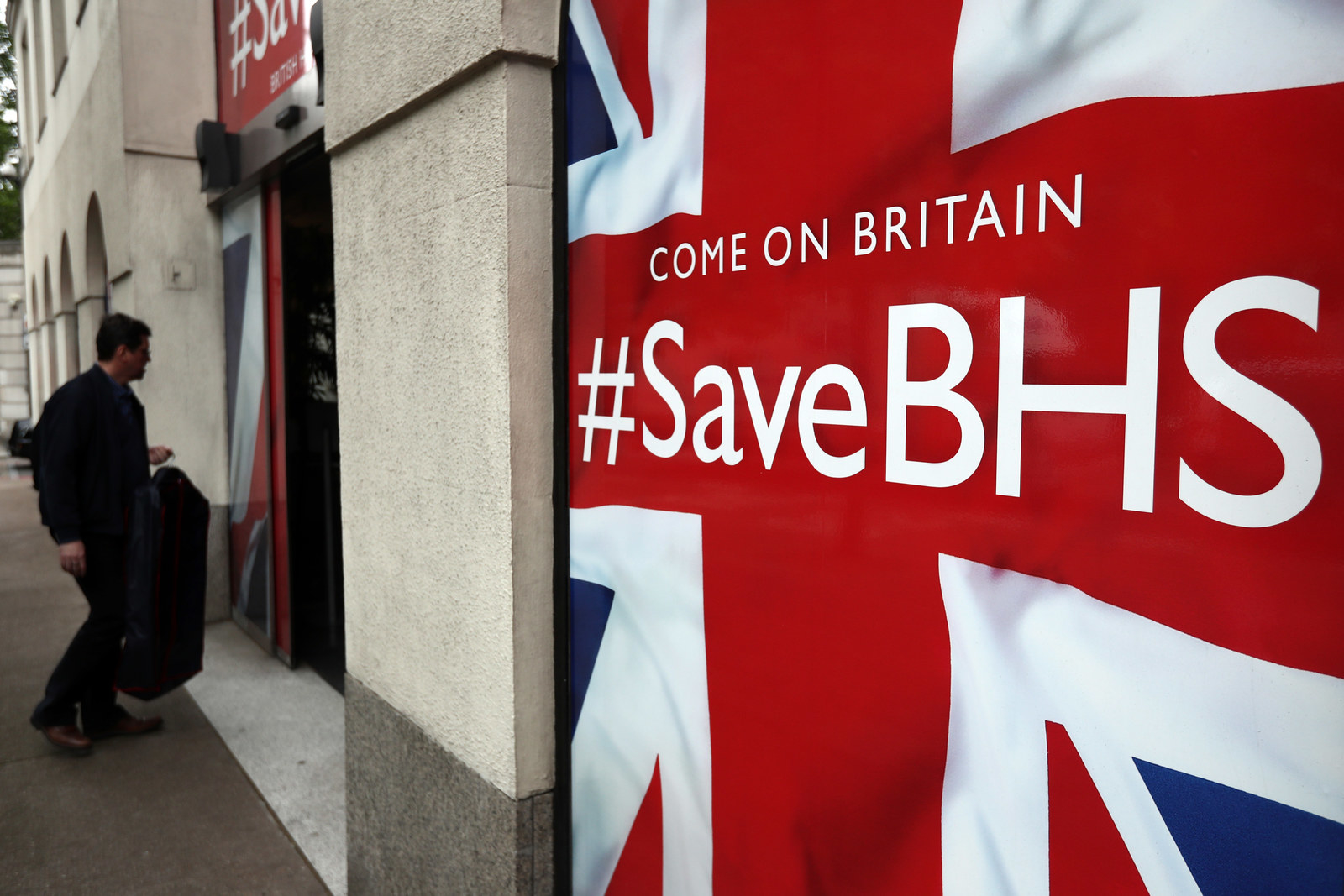 Green, who chairs the Arcadia Group – which owns a number of high street chains such as Topshop, Topman, Miss Selfridge, and Burton – "cut costs, sold assets and paid substantial dividends offshore to the ultimate benefit of his wife" after acquiring BHS, the report says.
Lady Tina Green, the report states, continues to be paid tens of millions of pounds of tax-free repayments on the loan engineered to sell BHS from one Green family business to another.

The report says that Green failed to then reinvest money into the company to "reinvent the business" and give it an edge over competing stores.
The committees say they found "little to support the reputation for retail business acumen" for which Green received his knighthood.
"We don't doubt that Sir Philip had some affection for BHS – to an extent it created him," the report says. "Now it could also bring him down."

In a section on "losers and winners", the searing report notes that while the demise of BHS has led to uncertain futures for tens of thousands of people, its top directors have seen huge financial benefits from the company.
"Many of those closest to the decisions that led to the collapse of BHS have walked away greatly enriched despite the company's failure," the report says.

This, in the committees' view, represents "the unacceptable face of capitalism".
Green is also accused by MPs of "hurriedly" selling off the company to Chappell, a buyer he believed to be "manifestly unsuitable" to head up the business.
While much of the press surrounding the collapse of BHS has accused Green of failing to do enough, the report notes that Chappell should also take on much of the blame.

It says that Chappell and directors at Retail Acquisitions Limited (RAL), the consortium run by the former racing driver, had a "negligent and cavalier disregard for the risks and potential consequences" of the BHS pension fund.
"This negligence continued into their incompetent and self-serving ownership of the company," according to the report.
But the report concludes that the sale of BHS "did not have to proceed as it did" and argues that "regulatory concerns were circumvented", other checks were "inadequate", and "advisers were heavily incentivised to progress the deal".
Meanwhile Chappell was "enticed" by the potential rewards – while not having to take any personal risks – and for his part, Green drove through the deal while considering that Chappell was a "wholly unsuitable" purchaser, MPs say.
Chappell, MPs write, effectively had "his hands in the till". His description of £2.6 million he took from the company in salary, bonuses, and fees as "a drop in the ocean" was condemned as an "insult" to the BHS employees and pensioners who he let down.
"The sale of BHS to a consortium led by a twice-bankrupt chancer with no retail experience should never have gone ahead."
But Frank Field, chair of the work and pensions committee, said "one person, and one person alone, is ultimately responsible for the BHS disaster".

"While Sir Philip Green signposted blame for 11,000 job losses and a gigantic pension fund hole to every known player, the buck stops with him" he said. "His reputation as the king of retail lies in the ruins of BHS. His family took out of BHS and Arcadia a fortune beyond the dreams of avarice, and he's still to make good his boast of 'fixing' the pension fund. What kind of man is it who can count his fortune in billions but does not know what decent behaviour is?"

Iain Wright, chair of the business, innovation and skills committee, said the actions of "people in this sorry and tragic saga have left a stain on the reputation of business which reputable and honourable people in enterprise and commerce will find appalling".
"The sale of BHS to a consortium led by a twice-bankrupt chancer with no retail experience should never have gone ahead; and this was obvious at the time," Wright said. "The reason it did, however, was Sir Philip Green. He was determined to get the deal done, no matter that the buyer could not deliver what BHS needed. There was a complete failure of corporate governance, with Sir Philip bulldozing the sale through, without proper oversight or challenge from his weak and impotent board.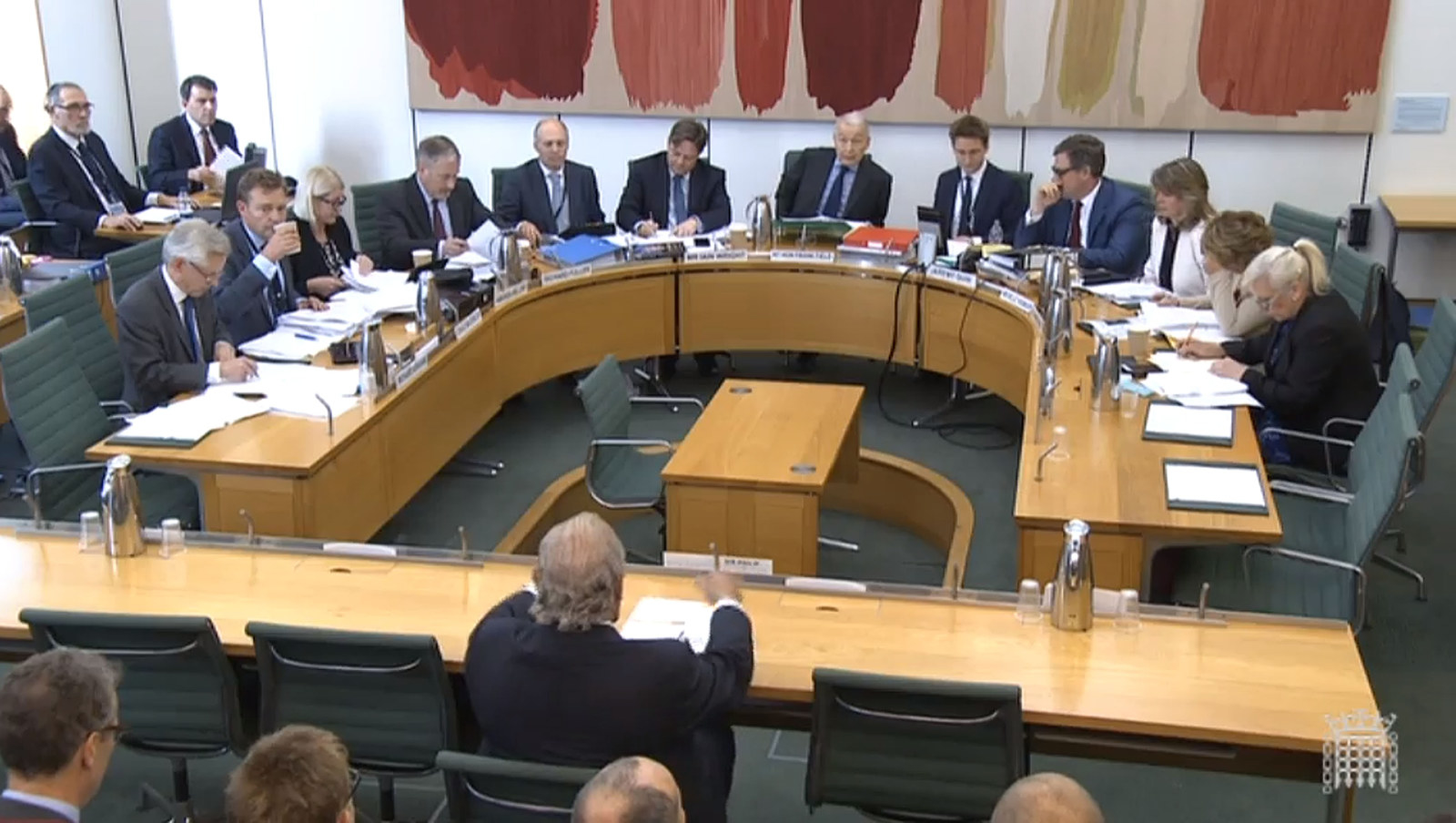 "While BHS staff face uncertain job prospects and pensioners worry about their future entitlements, it's clear that a large cast of directors, advisers, and hangers-on enriched themselves off the back of BHS, including Dominic Chappell and his fellow RAL directors. Chappell took no risk and put no money into the venture and yet gained huge rewards as BHS crumbled around him. His failure is bad enough but that he effectively had his hands in the till is an insult to the employees and pensioners of BHS that he let down so badly."

The publication of the report is the second time in as many weeks that Green's knighthood has come under threat. The Cabinet Office revealed last week that the honour could be stripped from him.

Today's report says that the collapse of BHS raises wider questions about gaps in company law and pension regulation that will be addressed by new inquiries.
A spokesperson for Green declined to comment when contacted by BuzzFeed News.