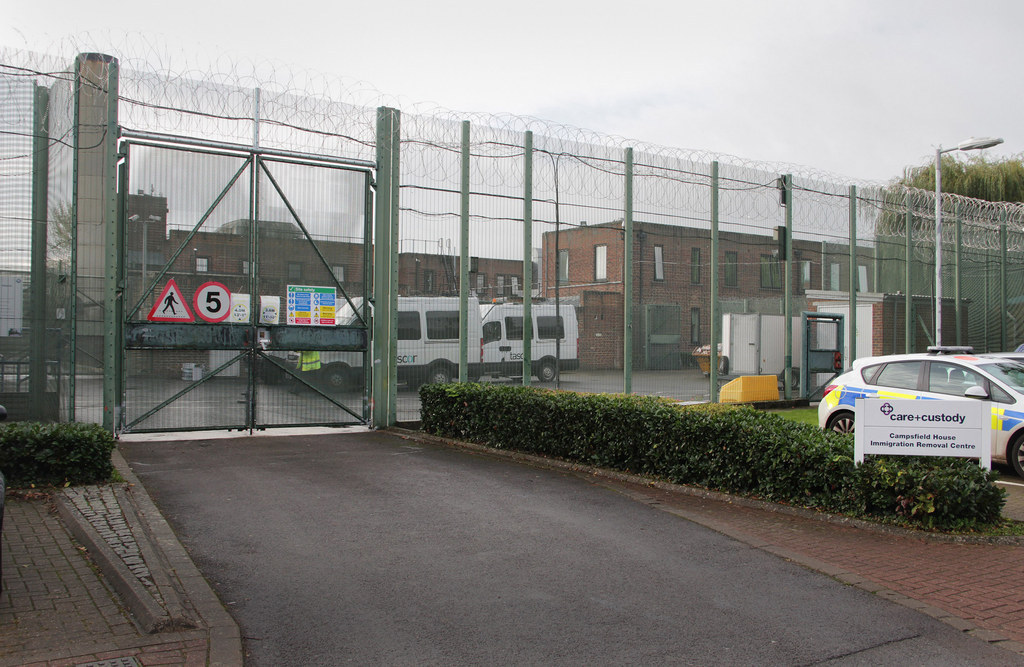 Migrants are being detained in temporary accommodation for up to five years without trial while awaiting deportation, according to government figures.
One individual has been awaiting deportation since February 2010 and has spent at least 1,701 days in the detention system. At least six other men have also been detained for more than 1,000 days while awaiting deportation.
Individuals awaiting deportation are typically held in removal centres, which are used by the Home Office to hold individuals for relatively short-term stays. But these figures, released under the Freedom of Information Act, reveal that some individuals have spent almost half a decade of their life detained inside such institutions.
Labour's shadow home secretary, Yvette Cooper, told BuzzFeed News it was "disgraceful" that individuals had been detained for over four years.
"No visa or asylum application process should take that long," Cooper said. "People should either be granted leave to stay in the country or, if they don't have a right to be here, they should be deported. Such long detention periods benefit nobody – it is traumatic for those being detained, it is incredibly expensive and it undermines confidence in our immigration system."
Cooper also criticised the current home secretary. She said: "Theresa May likes to talk tough on immigration, but the system she has overseen is a mess. It's time we had a government with clear plan to manage immigration in a fair way – and only Labour is offering that."
Campaigner Jerome Phelps of Detention Action told BuzzFeed News the figures were shocking: "The UK is locking migrants up indefinitely for years, without trial."
The figures, correct to September 2014, reveal there are 3,378 people detained "solely under Immigration Act powers" in the UK. At least 18 more individuals have spent over two years detained while awaiting deportation.
Phelps added: "These people are detained for deportation, but it stretches credibility to believe that it can take more than four and a half years to deport someone. In fact, 62% of migrants detained for more than a year are ultimately released, not deported."
Phelps said: "The Home Office is simply warehousing unwanted migrants, at vast public expense, causing incalculable damage to their mental health."
It costs the government an average of £100 a day to detain an individual in a detention centre, according to immigration minister James Brokenshire.
It is believed that those with the longest detention periods are often individuals who have committed serious offences and whom the Home Office believe may be at risk of reoffending or fleeing if given a deportation date.
The Home Office is required to review the situation of any person in detention every 28 days to see that they still meet the relevant criteria. Under certain situations, the Home Office cannot control how long a person is detained and how long they are kept in a detention centre, such as if the individual's intended country of return is not deemed safe.
A spokesman for the Home Office said that detention was only "used as a last resort", and added: "When we do detain people it is for the minimum time possible."
The spokesman said: "If a court determines that detention has been unlawful, compensation is paid at the end of litigation proceedings. This process can last for several years after the detention has ended."