Labour has identified 12 key seats it believes it could fail to win because of the Greens, BuzzFeed News has learned.
The dozen constituencies are target seats Labour believes it should realistically be able to capture – but where Ed Miliband's party could miss out due to the rise in support for the Greens.
According to internal Labour polling seen by BuzzFeed News, the seats are: Brighton Pavilion, Hove, Brighton Kemptown, Stroud, Colne Valley, Bristol North West, Bristol West, Cambridge, Leeds North West, Norwich South, Norwich North, and Cardiff North.
The majority of the 12 seats are currently either narrow Tory/Labour marginals, or constituencies in student areas currently held by the Lib Dems.
These are not necessarily constituencies the Greens actually have a chance of winning, but places where a few thousand left-wing voters deserting Labour could prove to be decisive – in the same way that UKIP could cost the Tories many more seats than it actually wins.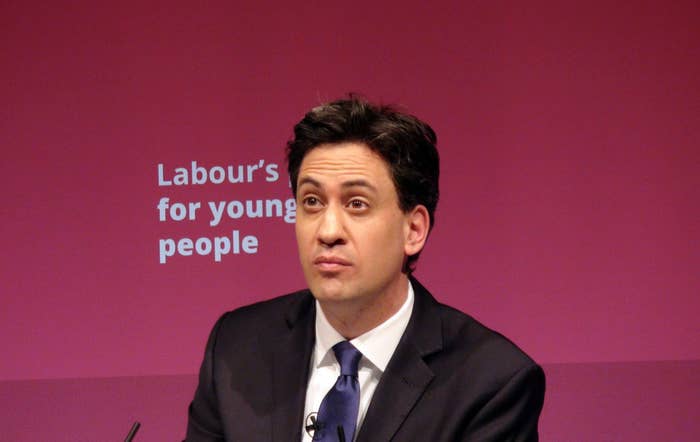 As BuzzFeed News revealed last month, the party has decided against using negative campaign tactics against the Greens, fearful that it might put off voters.
Instead Labour HQ has been holding calls with candidates and organisers in the target seats to advise them how to fend off the Greens.
They discussed polling and shared internal research on how best to persuade floating voters to vote Labour. Labour's national office has also been working closely with the local organisers to ensure leaflets in those areas includes the party's policy on green issues.
Beyond that, the party is organising a series of visits by frontbench politicians such as Chuka Umunna, Sadiq Khan, and Andy Burnham to specific constituencies, after polling showed that the NHS, inequality, and the minimum wage were among the most important issues for voters in those areas.
In addition, Labour is planning a targeted online campaign aimed at voters in those key seats. Just as with the leaflets, it will target specific issues at people in different constituencies.