On October 21, 2021, while shooting a movie scene, actor Alec Baldwin held a gun that fired a live bullet, striking director Joel Souza and fatally hitting cinematographer Halyna Hutchins. The gun was never supposed to have live rounds of ammunition.
Recently, Alec joined journalist George Stephanopoulos on ABC News to discuss the incident and how it has impacted him and others from the production since. Below are some of the most interesting and eye-opening details from the special.
1.
Alec said he and Halyna were new friends and collaborated frequently during the filming of Rust.
"When I met her, I knew she had that spark," Alec described. "I knew she had that flint to her that she was going to get that day's work done and get the shots that she wanted."
2.
This was only the second film that the set armorer, 24-year-old Hannah Gutierrez-Reed, worked on.
3.
The first time Alec said he heard about disfunction on set was when Lane Luper, the first camera assistant, resigned citing dangers on set.
The producers of the film put out a statement in response to Lane Luper's claims, calling them "patently false."
"Mr. Luper's allegations around budget and safety are patently false, which is not surprising considering his job was to be a camera operator, and he had absolutely nothing to do with, or knowledge of, safety protocols or budgets," the statement read.
4.
During the scene Alec was shooting with the gun, the first assistant director allegedly declared "this is a cold gun." On film sets, that means there is no real ammunition in the gun.
"When he's saying this is a cold gun, what he's saying to everybody on the set is 'you can relax,'" Alec explained.

5.
In the scene that Alec was performing when the incident happened, he was supposed to pull out the gun, point it, and cock it right as the scene cuts. He says he was never instructed to do more than that.
6.
Alec said when he was rehearsing the shot, Halyna was looking at a monitor and telling him which direction to point the weapon in: "She's guiding me through how she wants to hold the gun for this angle."
7.
Alec claims he pulled the gun's hammer back as far as he could without cocking the actual gun, as instructed by Halyna. When he let go of the hammer, the gun went off.
8.
Alec said it was neither in the script for the trigger to be pulled, nor did he pull it.
"I would never point a gun at anyone and pull a trigger at them. Never. Never," he said. "That was the training that I had. You don't point a gun at somebody and pull the trigger."
9.
The assistant director's attorney told ABC News that he witnessed the whole thing and "agrees with Alec that he did not pull the trigger and that his finger was outside the trigger guard."
10.
Alec said that the gun was supposed to be empty and that this accident never should have happened: "I was told I was handed an empty gun. Even if there were cosmetic rounds, nothing would have charged at all," he explained.
11.
Alec said he initially thought Halyna fainted when she fell down after being shot. "The notion that there was a live round in that gun did not dawn on me 'till probably 45 minutes to an hour later."
12.
The same bullet that went through Halyna also hit the shoulder of director Joel Souza, who Alec said is a good friend of his.
"When she went down, he went down and he was screaming really loudly," Alec described. "And I thought, what is he screaming [about] — what happened?"
13.
Allegedly, no one told Alec what had happened until he was at the police station hours later. "It was like seeing aliens. It was utter disbelief over the idea," he said. "It was unacceptable, the idea that it was a live round."
According to Alec, the police eventually informed him a 0.45 caliber bullet was pulled out of Joel's arm — a real bullet.
14.
Alec claims he had no idea that Halyna's injuries could be fatal. At the end of his interview with the sheriff's department, they reportedly informed him that she had passed away.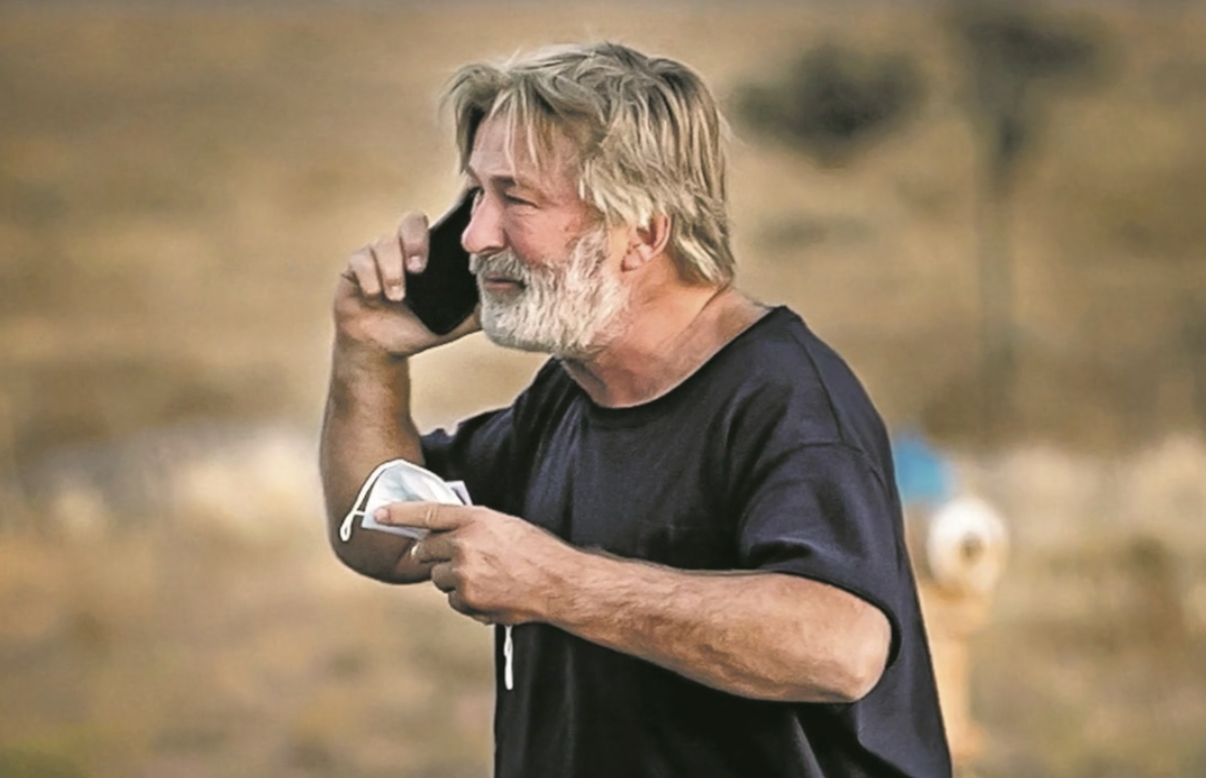 15.
Alec said he was embraced by Halyna's husband, Matthew, when he came to town. "He was as kind as you could be."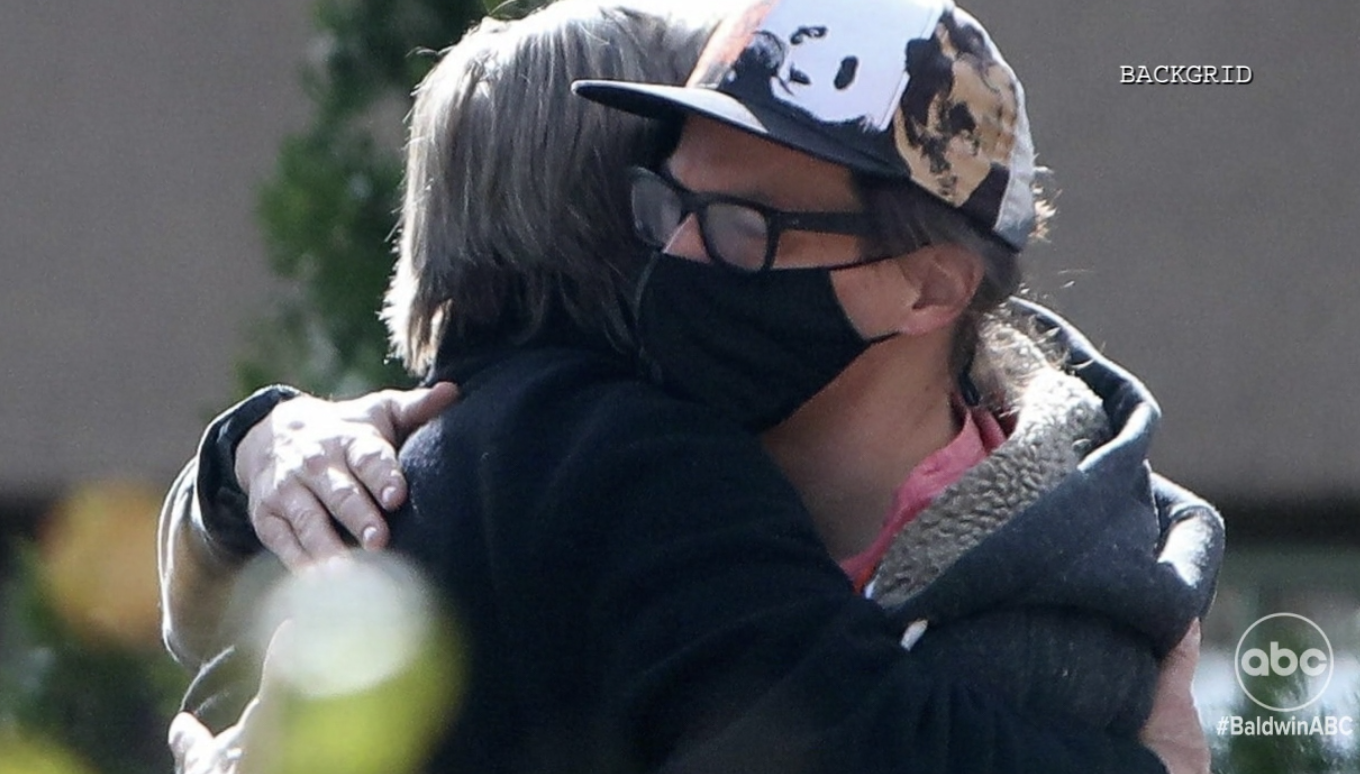 16.
Alec said he is most confused about why and how the gun was loaded. "I don't know how that bullet arrived in that gun," he said. "But I'm all for doing anything that will take us to a place where this is less likely to happen again."
"A live round is not supposed to be anywhere near the set," he added.
17.
Other actors, like George Clooney, have come out and said that Alec should have checked the gun himself before the scene. Alec said he was never taught to do that and that he has always trusted the armorer on set.
"I was young and they'd say, 'One thing you need to understand is we don't want the actor to be the last line of defense against a catastrophic breech of safety with the gun.'"
"The actor's responsibility is to do what the prop armorer tells them to do," he said.
18.
Alec said he doesn't think he'll be able to do a movie that involves a gun ever again.
19.
Alec said he's not very worried about being charged with a criminal offense. "I've been told by people in the know that it's highly unlikely that I would be charged with anything criminally."
20.
The armorer, Hannah Gutierrez-Reed, said she filled the gun with dummy rounds and does not know where the real bullet came from. Her attorney suggested that someone may have mixed live rounds in a box of dummies "in an act of sabotage."
Alec said he is not sure he agrees with the attorney's claims and said, "It's overwhelmingly likely that it was an accident." The Santa Fe County District Attorney agrees and said there is no proof of sabotage.
21.
Alec admitted he often has vivid nightmares about the incident. "These images have come into my mind and kept me awake at night," he explained. "I haven't slept for weeks and I've really been struggling physically."
22.
Alec said he "couldn't give a shit about [his] career anymore." He added that his 40-year career "could be" over.
23.
Alec ended the interview with some sentiments about Halyna: "I've worked with some of the greatest cinematographers, and she was the loveliest woman. One of the loveliest women I've ever worked with. And one of the most professional in terms of her demeanor."