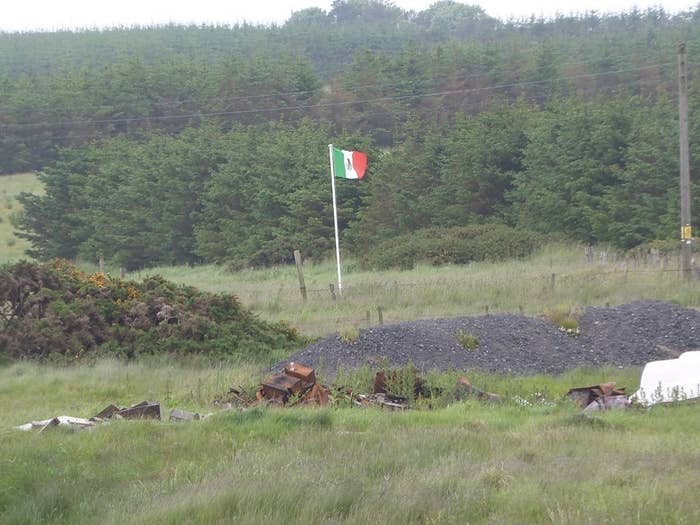 When Donald Trump lands in Aberdeenshire this Saturday to inspect his Scottish golf course, he'll be greeted with the sight of the Mexican flag flying above its border.
Residents on the Menie Estate, north of Aberdeen, told BuzzFeed News they raised the flag as part of their campaign against the Trump International Golf Links, which the Republican presidential nominee opened in 2012.
"The point of the flag is to show solidarity with the Mexicans and every other group that Trump has decried, derided, insulted, and tried to marginalise," said David Milne, who has lived for 25 years in a former coastguard's lookout that is now enveloped by the golf course.
Milne is one of a handful of residents who have fought a long campaign against the development and attempts by Trump's organisation to acquire their land. The residents, who are now part of the Tripping Up Trump campaign, have successfully resisted compulsory purchase orders to take their land.
Milne said Michael Forbes, a farmer whom Trump described as "living like a pig", raised the flag two days ago near a bunker on the course. The land is now owned by Forbes and 100 additional owners in an attempt to stop Trump buying it.
"We did it as a deliberate block to any compulsory purchase order so that the local authority would have to serve a notice on each owner," said Milne.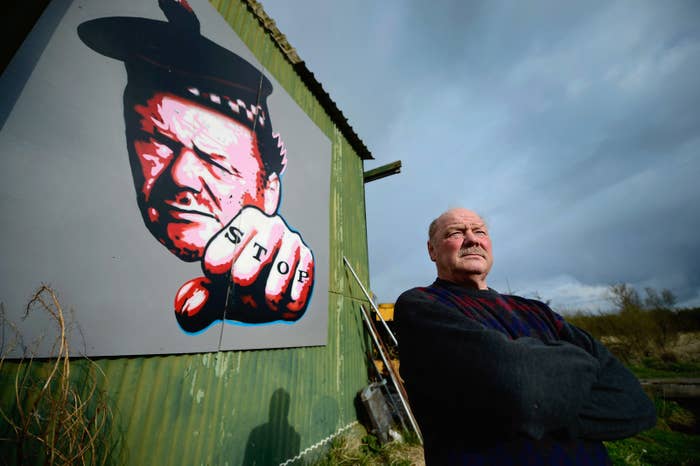 Residents say they have repeatedly lost power and water supplies during the development of Trump's golf course, and Milne's house has been surrounded by a wall of earth several metres high in attempt to block the view of it from Trump's clubhouse.
Milne had earlier raised a smaller Mexican flag on his own home and said that an earlier attempt to raise a different flag on a piece of wood in 2010 failed when it was quickly stolen.
"This time we used a proper flagpole, but I wouldn't be surprised if there were an attempt to take it," he said.
Trump, who has Scottish ancestry, is due to travel to Glasgow later this week for the opening of Trump Turnberry, his newer golf course in Ayrshire. He is then due to fly to Aberdeen.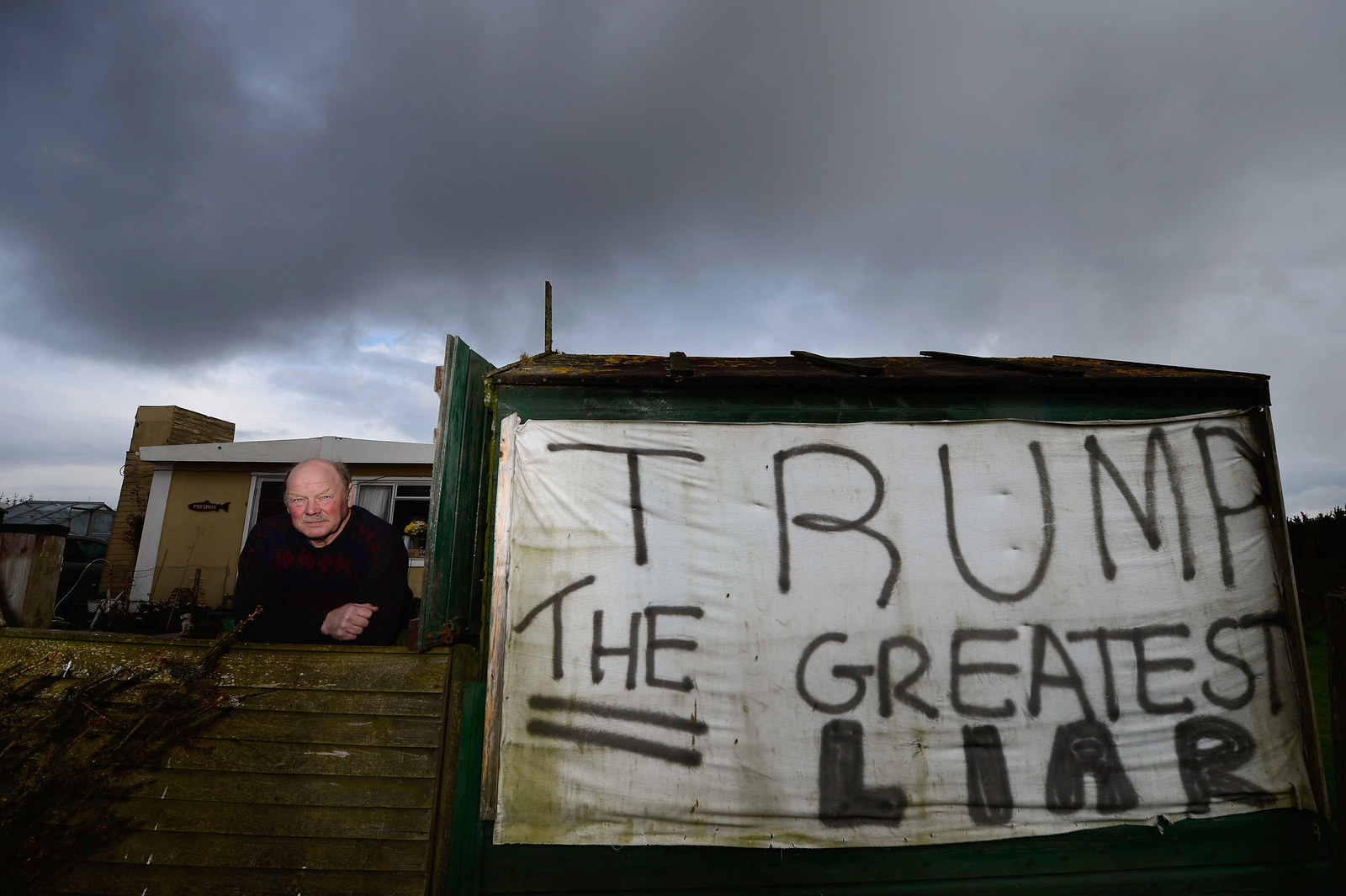 Trump has received a mixed reaction on previous visits to the country. In 2012 a protester attempted, with some success, to dislodge his hair using the static electricity from a balloon.

This time Milne says the Mexican flag is the only way in which Aberdeenshire locals intend to greet him.
"We wanted to point out that while he seems to think he can say what he likes in one place and not hear about it elsewhere, he is wrong. If he insults someone in the States, it doesn't mean we don't hear about it here. We wanted to show solidarity but we don't think he is worth doing anything more."