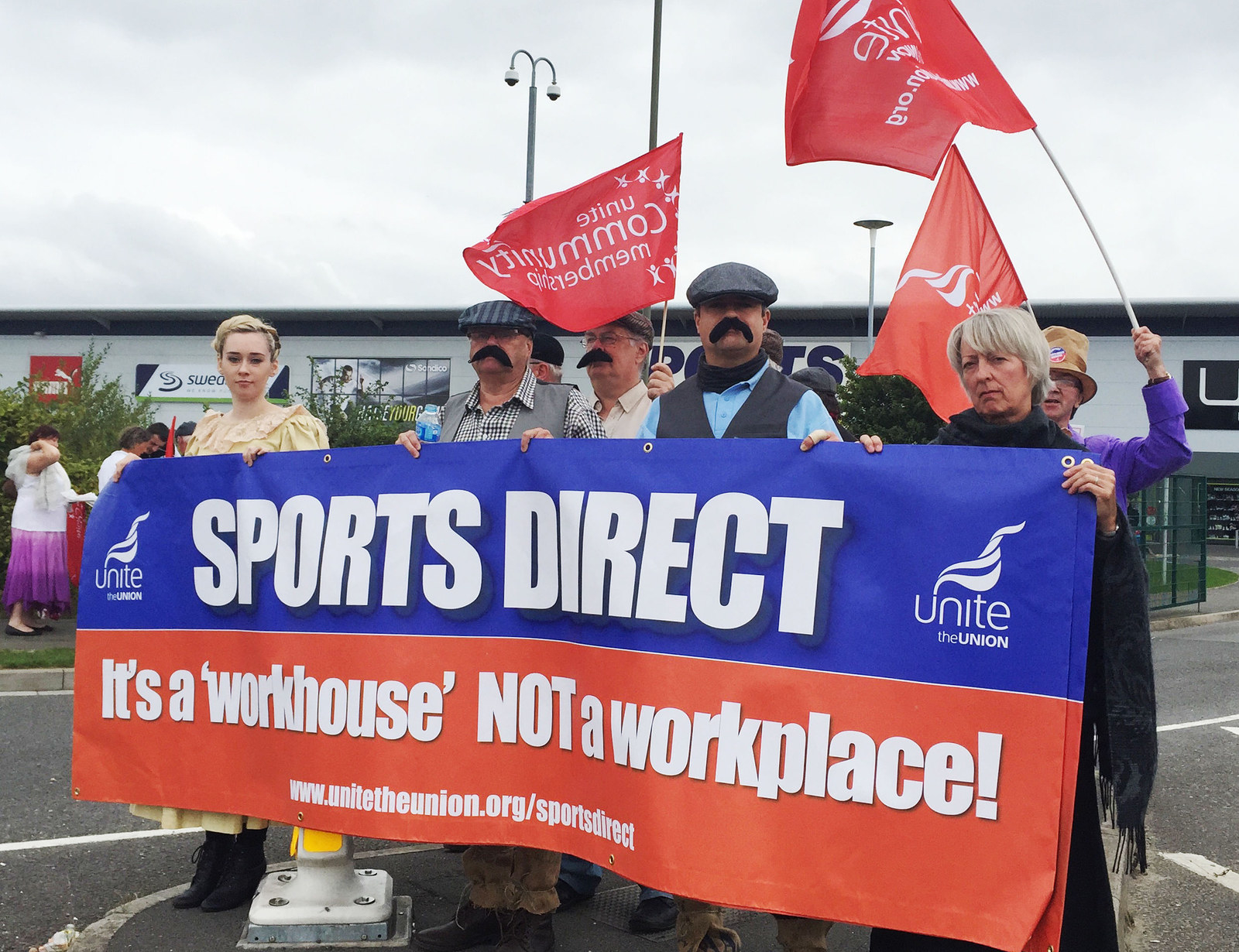 Sports Direct should launch a full-scale independent review into its appalling working practices, some of the retailer's own shareholders have demanded.
The request will be put to all Sports Direct shareholders at the company's annual general meeting next month, although the retailer's board has already told investors to vote against the resolution.
Unite the union is behind the unprecedented plan to force a vote and managed to secure the question alongside typical resolutions such as votes on executive pay and reappointing board members including majority-owner Mike Ashley.
Billionaire company founder Ashley has already promised to conduct a review into the working practices at Sports Direct after revelations that staff in its warehouse were routinely abused led to a parliamentary inquiry.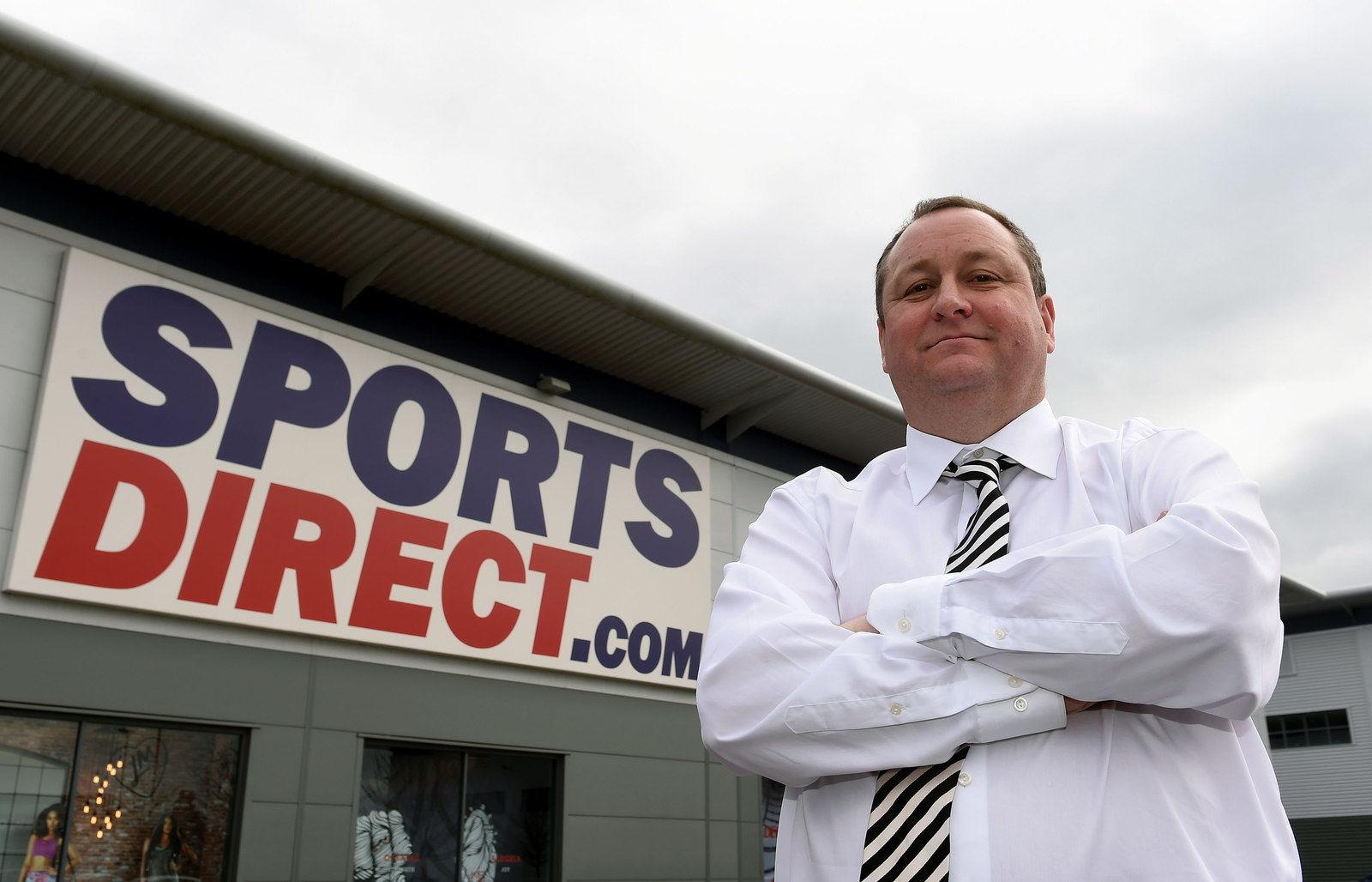 Earlier this week BuzzFeed News revealed that staff in Sports Direct stores could be earning potentially less than the minimum wage because their contracts state that workers must arrive in store 15 minutes before their shift starts, unpaid.
The resolution states:
That the board commissions an independent review of Sports Direct International plc's human capital management strategy and report
back to shareholders within six months

It is the first time the union has forced a resolution on to the ballot paper of a listed UK company and comes less than a month after the Commons business select committee published a scathing report into Sports Direct's working practices that said Ashley treated staff "as commodities rather than as human beings".
The committee also compared the the company's warehouse to a "Victorian workhouse".
Lisa Nathan, campaigns manager at ShareAction, a pressure group that questions governance issues at annual meetings across the country, said: "This resolution is a crucial opportunity for investors to challenge the board of Sports Direct about its appalling employment practices.
"The damning reports about Sports Direct's behaviour make for shocking headlines – but they also represent clear financial risks to the company. Its reputation has already been seriously damaged, and operations and governance failures can also have an impact on share price.
"The role of investors is to hold companies to account."
Sports Direct hit back against Unite's resolution, saying calls for a review were unnecessary because Ashley has already promised to hold a review using his own lawyers from the law firm RPC, which he said is independent.

The company added:
The Board therefore considers the action called for by this resolution to be an unnecessary distraction that would duplicate the important work that is already underway.
Ashley already owns a majority stake in the company, so the resolution is unlikely to pass if he votes against it. But the fact that it is on the ballot paper at all and will be openly discussed at the annual meeting is embarrassing.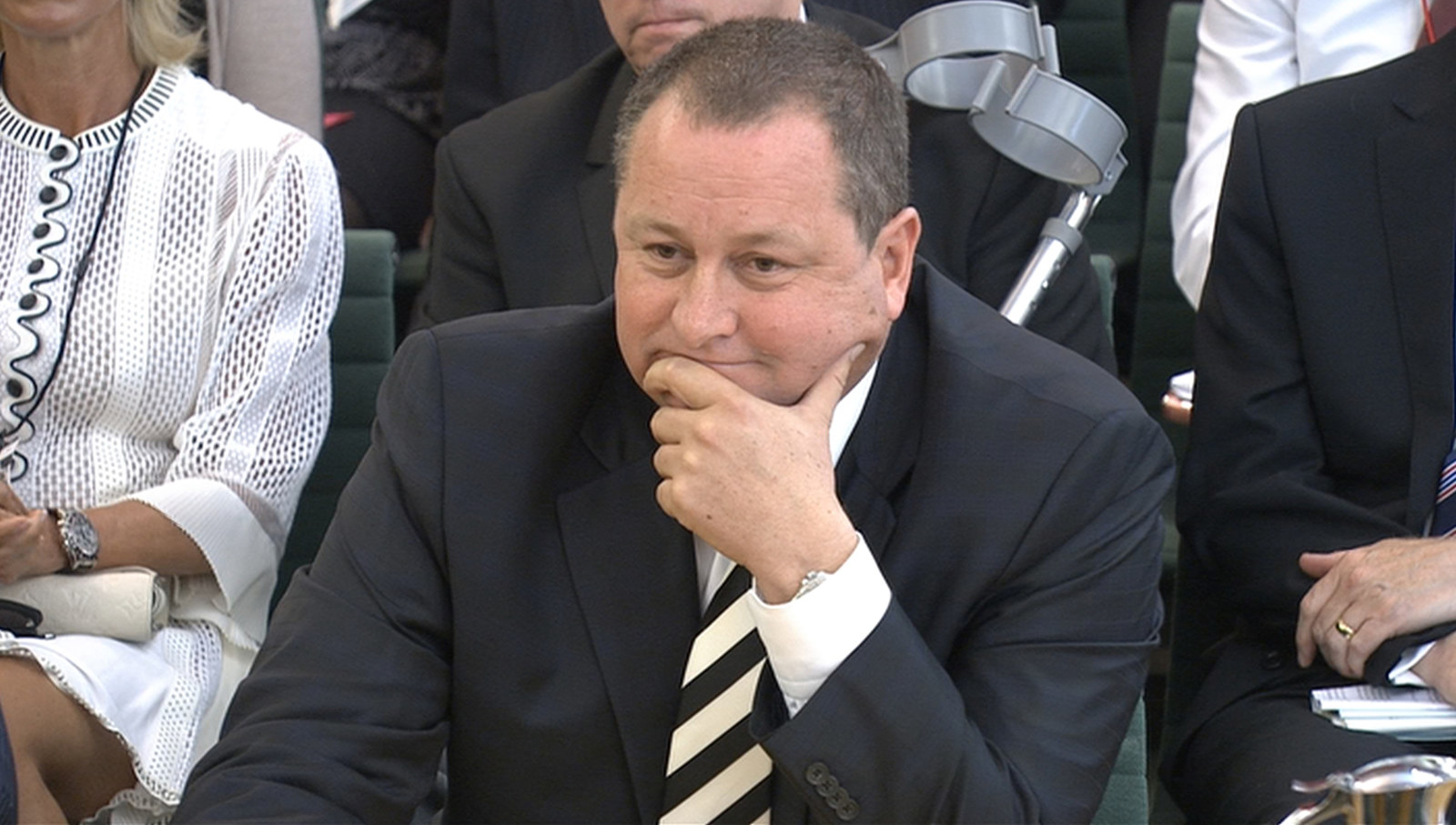 Unite, which is expected to lobby other Sports Direct shareholders to vote for the resolution, questioned the company's reasons for opposing the resolution.
Assistant general secretary Steve Turner said: "The Sports Direct board has missed an opportunity to give investors and shareholders the reassurance that they are 100% committed to dealing with well-documented workplace abuses by blocking this resolution.
"There are serious question marks over both the independence and appropriateness of any review conducted either by the company itself or a legal firm which is known to have given legal advice and representation to Sports Direct in the past."