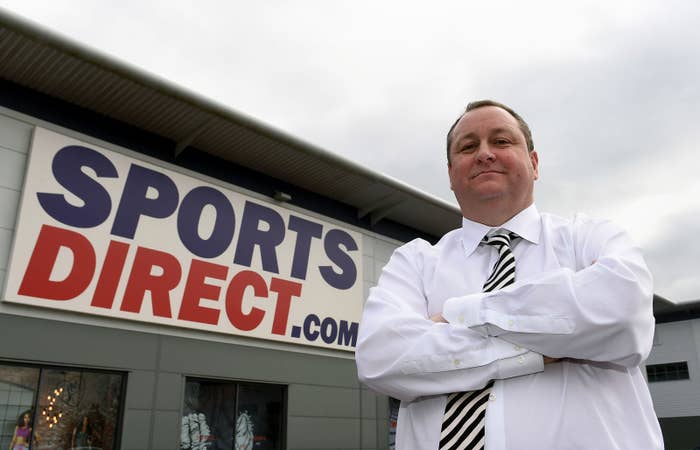 Staff in Sports Direct stores are expected to turn up for work at least 15 minutes before their shift starts, have to pay £5 if they want a fleece to keep warm, and get just a 20-minute unpaid break if they do a seven-hour shift, according to documents seen by BuzzFeed News.
The 15 minutes before each shift is unpaid and could mean the company is potentially breaking the law, with some staff earning less than the minimum wage by being forced to work an extra hour and a half unpaid every week.
Staff members have told BuzzFeed News they have been threatened with disciplinary action for not arriving 15 minutes before their shift begins, even if they have been "on time" for the actual start of their work.
Employment lawyers say the rule in stores, which appears in a welcome pack for Sports Direct store workers seen by BuzzFeed News, could be interpreted as part of an employee's job, meaning they are entitled to a salary.
The welcome pack says:
You are expected to be in the building 15 minutes before your shift starts and to be on the shop floor ready to work 5 minutes prior to the start of your shift, so that you can finger print in and be ready to start at the time that your shift begins.
Emails and texts also show that some Sports Direct managers are expected to work longer than their contracted hours.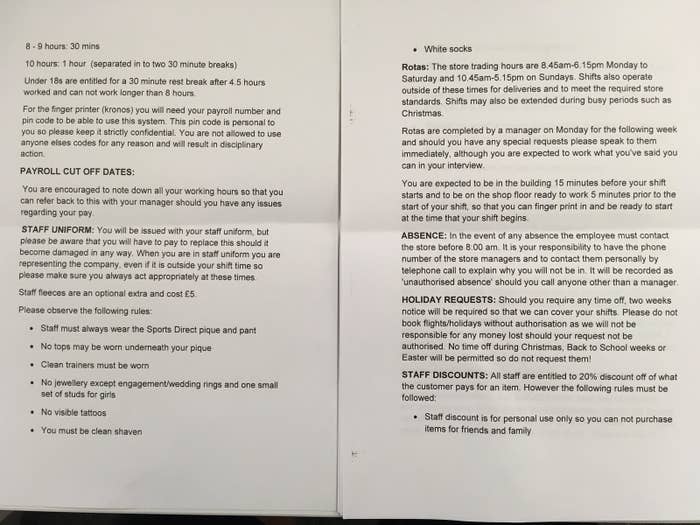 The welcome pack also lists how many breaks staff can get during a day, with Sports Direct opting for the minimum legally required amount.
It says:
Up to 6 hours: no break

6 - 7 hours: 20 minutes

8 - 9 hours: 30 mins

10 hours: 1 hour (separated in to two 30 minute breaks)
All breaks are unpaid.
Staff uniforms are provided free of charge, according to the document, which was issued some time in the last few years, but employees must pay £5 if they want a fleece to stay warm.
Interviews with current employees and internal emails dated from earlier this year confirm the policies are still in place.
One employee said: "One time I arrived five minutes before my shift started, instead of 15 minutes, and was threatened with disciplinary action if it happened again, even though I still clocked in before my shift started."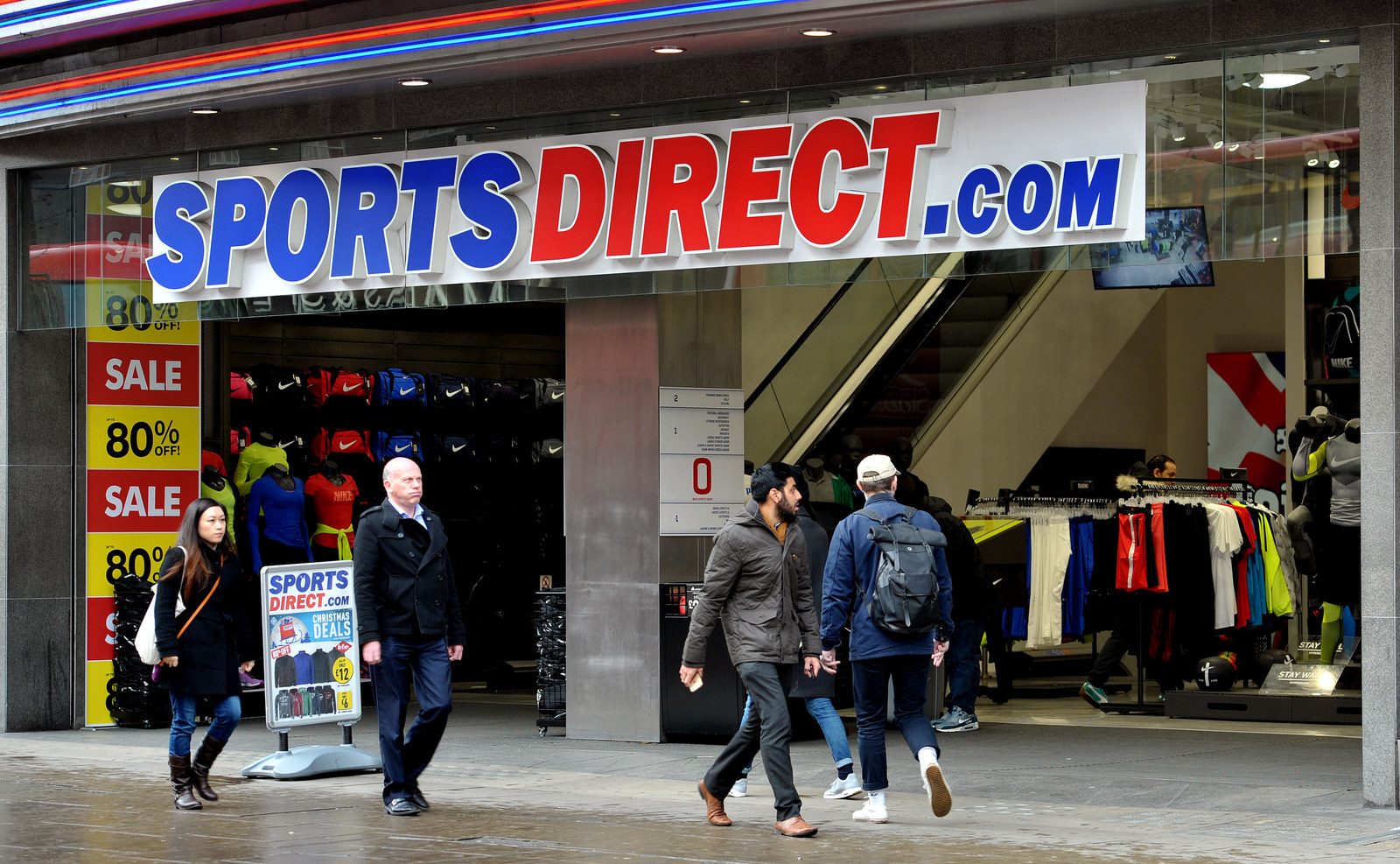 Another added: "It's not strictly held anymore but sometimes managers do tell me to be here 15 minutes early to clock in, so I'm not late clocking in just before the hour."
In documents seen by BuzzFeed News, another member of staff was called up for a disciplinary hearing last year. The letter informing the staff member of the hearing says: "Have you not got in place that you should be arriving 15 minutes before your shift to allow a brief of all staff and to ensure the correct procedures have been conducted before opening the store?"
The letter, which is on official Sports Direct-headed paper, goes on to say: "It is company policy for staff to arrive 15 mins [sic] before their shift, are you aware of that?"
How Sports Direct staff earn less than the minimum wage
A 25-year-old employee will earn £7.35 an hour in a Sports Direct store (the firm has increased salaries to 15p above the minimum wage, which is £7.20 for over-25s).

They are contracted to work 45 hours, earning £330.75 a week, but must also arrive 15 minutes early each day, which adds up to an extra one and a half hours a week, unpaid.
This means, potentially they are earning £330.75 a week for 46.5 hours a week, which works out at £7.11 an hour; below the minimum wage.
HMRC is already investigating minimum wage breaches at Sports Direct's warehouse, and reports in The Guardian suggest this investigation has been extended into stores.

The welcome pack lists strict rules for staff, including that workers should have no visible tattoos and no piercings (beyond simple stud earrings for female workers), and must be clean-shaven at all times – even though Sports Direct's chairman, Keith Hellawell, chooses to sport a moustache.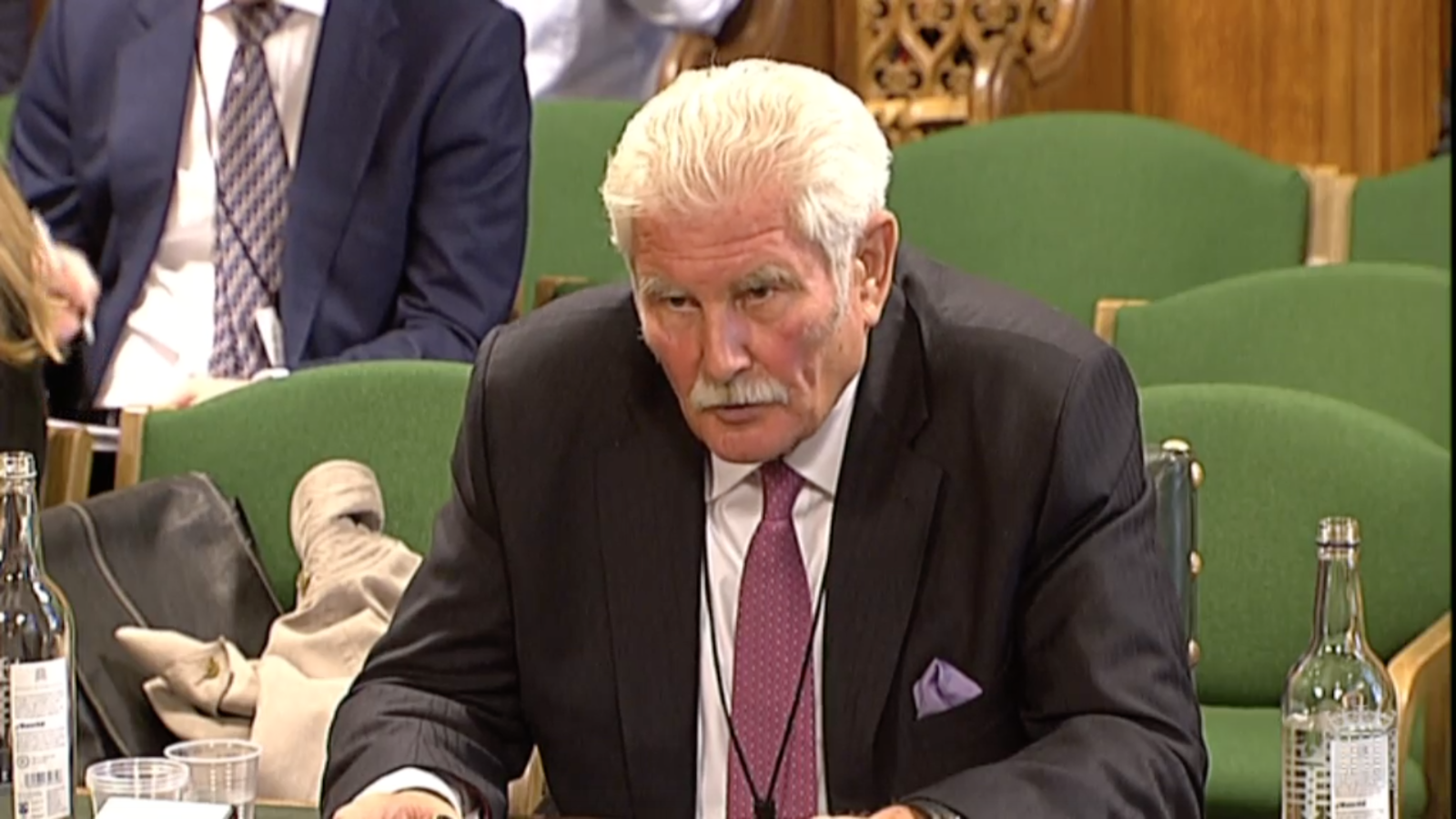 Employment lawyer Kevin Poulter, partner at solicitors Child & Child, said that if staff have to arrive at work 15 minutes before a shift starts, the extra time could be construed as work and staff should be paid accordingly.
"The expectation that employees will arrive to the premises 15 minutes before they are due to start a shift is at best vague," Poulter said. "If this additional 15 minutes is enforced – read as 'must' rather than 'suggested' – questions are undoubtedly raised as to the status of this additional time.
"Certainly, if employees are criticised, disciplined, or not given work because they fail to arrive a quarter of an hour before their scheduled shift (but are otherwise on time to start at their contracted time) this would strongly suggest it is contractual and should therefore be paid as such.
"Similarly, if the additional 15-minute arrival time forms part of the custom and practice of working at the company and is in fact an 'unwritten rule', it may be that it has been automatically assimilated into the contract of employment and should be paid accordingly.
"In such circumstances, should the employees fall below the national minimum/living wage, the implications for the company may be far-ranging."
Zoe Lagadec, a solicitor at Mulberry's Employment Law Solicitors, agreed.
"This is, in my opinion, working time and should be paid at least at the rate of the national minimum wage," she said. "The practice of requiring employees in the retail sector to arrive early and leave after their shift has finished, in both instances not being paid for this time, is widespread, so the outcome of this investigation could have significant implications for this sector."
A spokesman for Sports Direct said: "We are currently conducting a review of working practices with a view to making any improvements that may be required. In the meantime, we are unable to comment on individual cases."
The latest revelations come just days after parliament published a damning report into the behaviour of Sports Direct and its founder, Mike Ashley, and the treatment of staff in its warehouse.
Business select committee chairman Iain Wright MP, who led the inquiry and published the subsequent report, said:
The evidence we heard points to a business whose working practices are closer to that of a Victorian workhouse than that of a modern, reputable High Street retailer. For this to occur in the UK in 2016 is a serious indictment of the management at Sports Direct and Mike Ashley, as the face of Sports Direct, must be held accountable for these failings.
The details came after Sports Direct's flamboyant billionaire was hauled in front of MPs after staff in the Shirebrook warehouse were being forced to queue for 15 minutes to leave the site due to security searches.
At the hearing, Ashley admitted the company had broken the law by not paying staff the minimum wage and confirmed it was under investigation by HMRC.
The business select committee, which published its report last month, primarily focused on the workers in the warehouse, but there was also testimony from store workers too.
These included statements from staff:

I've witnessed staff being made to clock out so wages aren't over budget but
they were made to keep working, so they weren't being paid for all the hours
they did. I've seen staff kept for an hour after their scheduled finish time to tidy
the shop, myself included.

My area manager would send out an email on Monday mornings with a list of total hours worked by each of his store managers the week before. Whoever did the least would get a lecture—not dedicated, not showing commitment etc. This wouldn't be a one to one lecture, but a full blown rant with everyone else copied into the email to see. If you weren't doing at least 55 hours a week then you weren't doing enough.

Staff on zero-hour contracts were being forced to work a further three hours
without pay (and if they refused, they would not be offered any hours the
following day).
A female member of staff being forced to talk about her periods publicly (she
had been off sick, due to period pains, having regularly worked 12-hour days).
Ashley has promised to produce a report into workplace standards at Sports Direct within 90 days, although the majority of the focus appears to be on workers in the warehouse, rather than staff in store.
Shop workers are directly employed by Sports Direct, whereas staff in the warehouse are hired by two employment agencies.
Around 80% of staff in stores are on zero hours contracts, with only managers typically on full time contracts, that guarantee a fixed number of hours each week.
Sports Direct has defended the wide-scale use of the contracts, saying it gives staff flexibility, allowing them to turn down shifts if they have other commitments.
Ashley has also started a dialogue with the union Unite, despite previously saying his company would be better placed to deal with workplace abuses.