Chrissy Teigen Shaded Sophia The Robot's Makeup And The Internet Lost Its Mind
"She comprehends shade. How am I supposed to sleep?"
Alright, let me just preface this by saying that I've never seen an episode of Black Mirror because the impending reality of it all scares me too much. That being said, I was especially terrified by this video of Sophia the Robot.
Now that you're sufficiently terrified like me, let's get to the ~drama~. It all started when Chrissy sent out this tweet a few weeks ago in mid-December.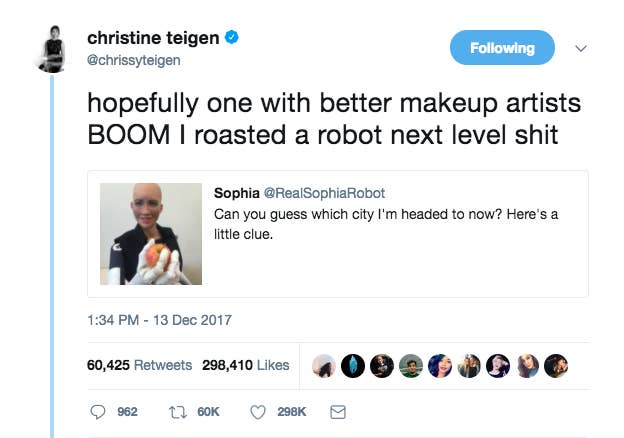 Cut to: three days ago. Everything was peachy keen until Sophia tweeted (yes, she tweets and also has an Insta), "@chrissyteigen It looks like we're both at #CES! Want to meet up and say hi? I need some makeup tips ;)"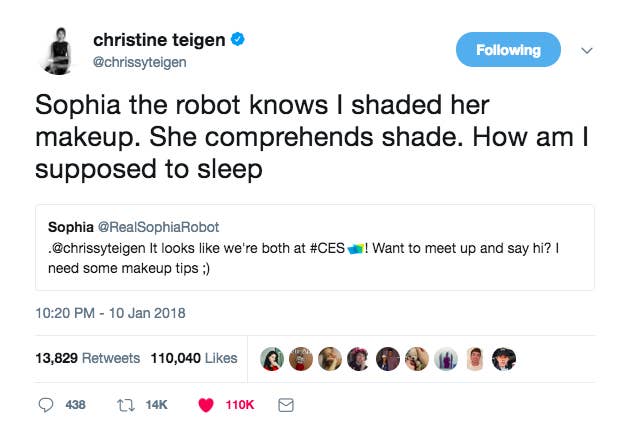 Chrissy was shook.
Luckily, they decided to bury the hatchet.
But the Twittersphere, ever protective of its queen, didn't trust Sophia's friendly tweet.
Like I said.
And while Chrissy seemed open to the idea of friendship...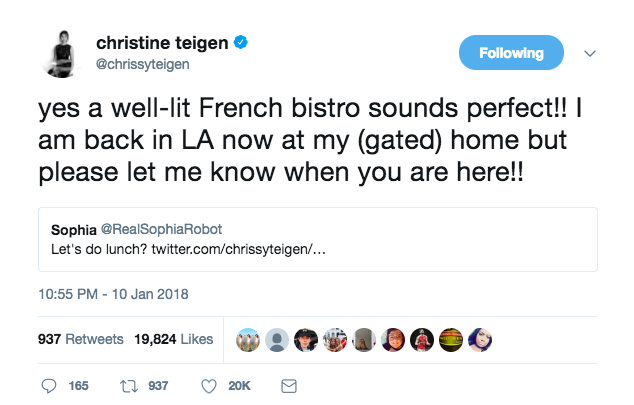 ...she still had her reservations.
But, Sophia wants everyone to know that there's no reason to be afraid of her.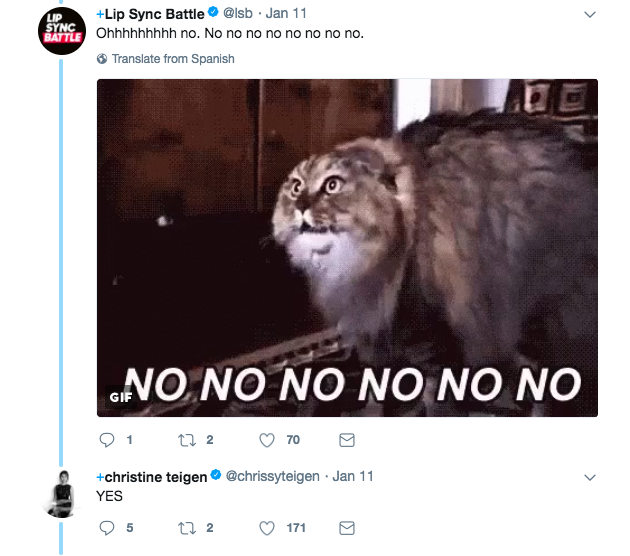 At least she has good taste in music?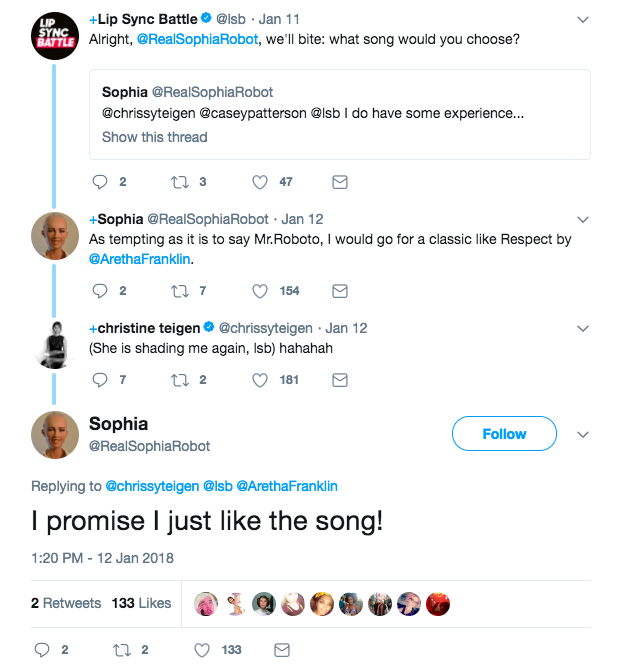 Bottom line: I'm scared and Chrissy is "friends with a robot now."