Well as luck would have it, the "Pillowtalk" singer recently did an interview with The Fader and shared details about his personal life as well as his new music. Here's what he said:
1.
First of all, he wants his fans to know that he's happy and healthy.
I am, yeah. Super. I definitely am. I'm going to bed quite early at the minute. I've been working in the studio throughout the day and going to bed at a reasonable time, getting up at reasonable times. Eating all my meals. I've got a gym at the house, so I've starting doing a bit of training. My fans can rest assured everything is under control, haha.
I rate her as an artist, I think she's cool, I think she's successful, and I think she deserves her success because she's worked hard. That's just how I look at it. I did a song with her, it was fun, she was professional. She gets on with my girlfriend, they're good friends. I don't have a bad word to say about her. She's cool.
3.
He's actually a really big reader, and it's all thanks to his grandfather.
I read a lot as a kid. I don't know if I've ever said this, but my granddad used to get me to read letters. He's actually first-generation Pakistani. He was born in India, before India and Pakistan were divided. He came over, and he didn't speak a lot of English, so he used to get me to read his letters to him when I was, like, 3 or 4. So I developed a real want to read things all the time. I would read books constantly as a child. I'm still a reader. I've read a lot of different kinds of things. At the minute, I probably spend too much time reading conspiracy theory books that give my mind way too much information that I probably don't need. I like reading books about aliens and space.
4.
Oh, and he's got a green thumb too.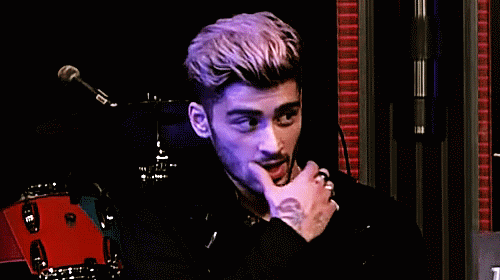 I've been gardening a lot. I've got cucumber plants, tomato plants, onions, all kinds of crazy things growing. I just went to the local garden shop and bought seeds packets, read the instructions, and tried it at home...We've got some trees too — lemon trees and apple trees and grapes.
5.
Don't expect him to be all up in your face promoting the new album (even though that's exactly what we want).
...For me I don't really want to do shitloads of promotion. I'll do the music interviews and stuff like that, that actually have something to do with what I'm doing. But a lot of public interviews and being on TV, to me, is more about being a social character, about being a — what's the word for it, when people are on TV but don't do anything? Reality TV stars? I don't buy into that side of things. I just want to do my music. If people hear about me from their friend, it's cooler than me being in their face all the time.
I want my fans to understand that obviously I'm appreciating everything, and I'm thankful for their support, so I've got to show my face otherwise they'll think I don't really care, which I do. I need to show my face. I'm enjoying acting, so there's going to be more of that in the videos.
7.
His new album — which features songs with Timbaland and PARTYNEXTDOOR — will be more mainstream and upbeat.
I've done [personal singer/songwriter tracks] again on this record, but I've tried to do more mainstream songs too, because obviously my fans want to listen to something that's a bit more upbeat and feel-good and not necessarily always as thought-provoking or deep as my shit, haha. I have to do something that's a bit more mainstream because they want to listen to some fun stuff, rather than listen to depressing songs all the time.
8.
And, it already has a title, but it's something kind of weird.
It does have a name, and I'm really excited about it. It's kind of going to be something weird with it — I don't want to say more. It's not your usual way of putting out an album, let's say that.
9.
Finally, when it comes to his music, he relies on his family to tell it like it is.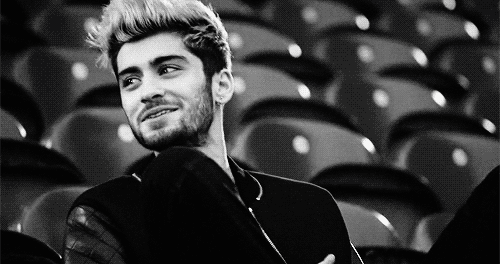 [His mom] loves "Dusk Till Dawn." She's seen the video and she really likes it. I play my sisters stuff all the time, and they tell me, "This is cool," or, "I don't think you should necessarily be this depressing on this song," haha. It's always good to check with people who can be honest with you.
For more on Zayn, check out his full interview with The Fader here.
Looks like there are no comments yet.
Be the first to comment!